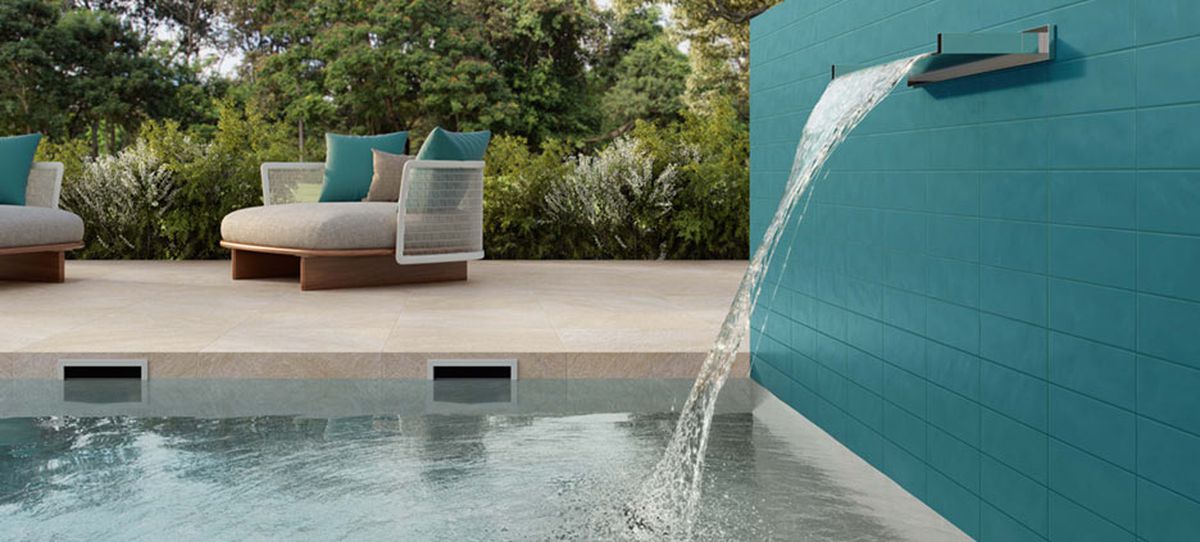 Brickworks / Casalgrande Padana
Brickworks is Casalgrande Padana's new range of decorative tiles measuring 8.2×25 cm for stylish walls and floors. It consists of three collections – Nuances, Muretto, and Petra – available with the natural, satin, or lucida finish, which can be combined with virtually any concrete, marble, metal, wood, or stone effect collection.
Its versatility and technical features make Brickworks ideal for residential, commercial, and public buildings. These tiles are perfect for shop, restaurant, shopping centre, hotel, and wellness centre walls, both indoors and out. In fact, they're long-lasting, non-absorbent, inert, and fire-resistant. They have excellent flexural strength and wear resistance and don't fear frost or temperature fluctuations.
Moreover, these tiles never warp, ensure light fastness, and are easy to clean and lay. They are made solely with natural raw materials, free of plastics and harmful substances, making them fully recyclable and environmentally friendly. Casalgrande Padana decorative tiles are ideal for minimalist, modern, metropolitan, country, rustic, vintage, Provence-style, coastal, shabby or boho-chic settings.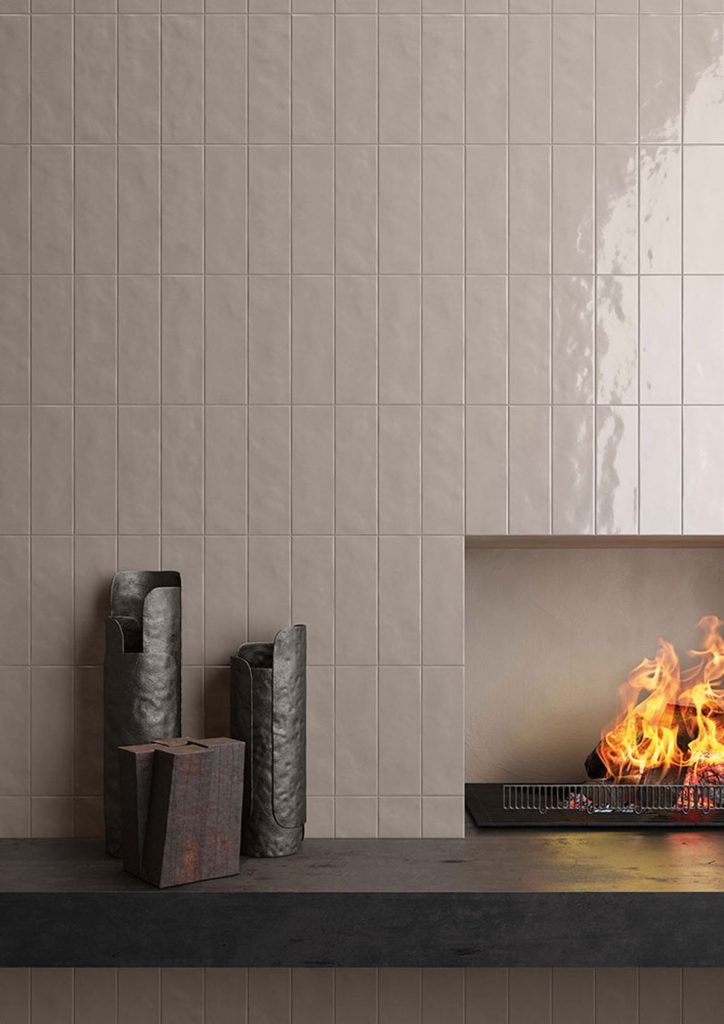 Nuances
Colour variations and a vibrant play of light are the distinctive features of these decorative tiles, which stand out for their minimalist, contemporary design. The Nuances collection features eight modern colours – from the saturated shades of green and blue to the more neutral tones of black and white – available in the matt satin or the glossy shine version.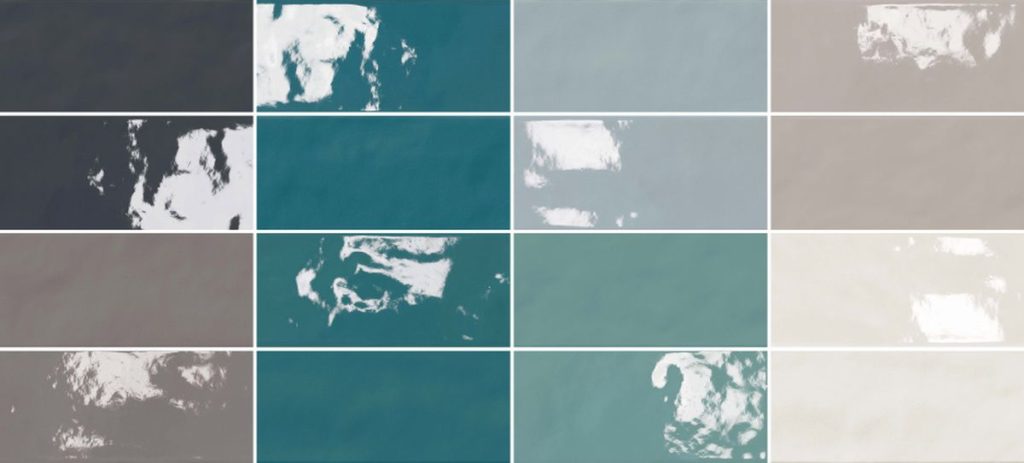 These colourful decorative tiles can be laid horizontally, vertically, diagonally, in a mixed or herringbone pattern and are ideal for decorating a fireplace, a niche, or a bookcase. But they're also perfect for kitchens, bathrooms, patios, verandas, and creating a focal point on an outdoor wall in the pool area.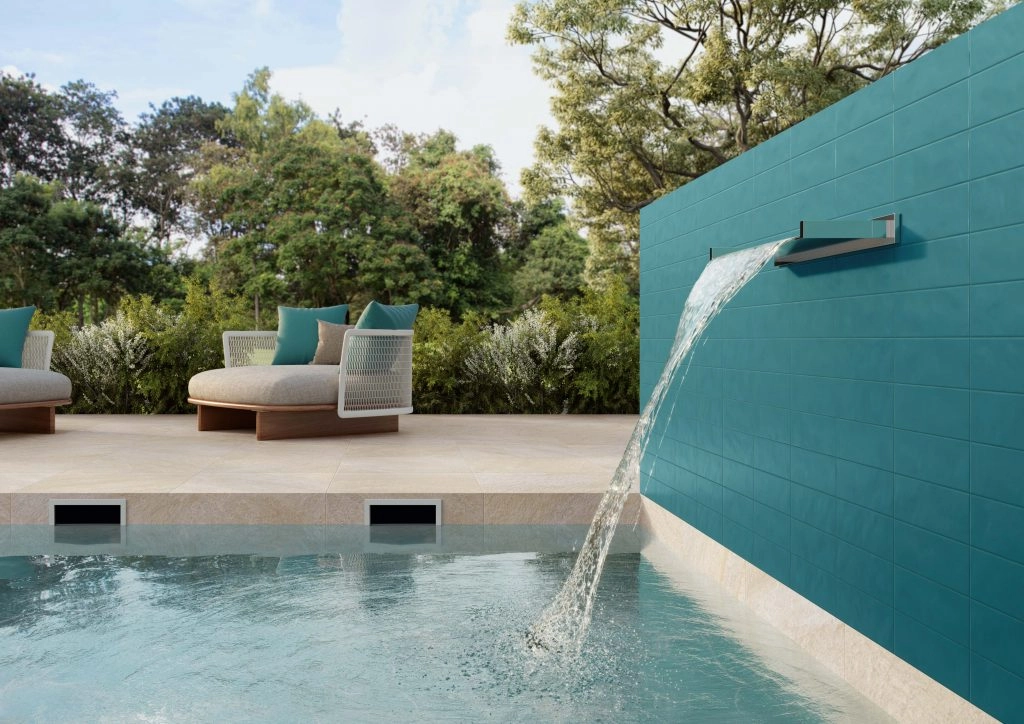 Muretto
Six colours (Bianco, Calce, Grigio, Lava, Nero, and Mattone), a natural finish, and delicate shades make the Muretto collection of decorative tiles a versatile and creative solution both indoors and out. These tiles measure 8.25×25 cm and can be laid horizontally, vertically, in a straight or staggered pattern (typical in bricklaying).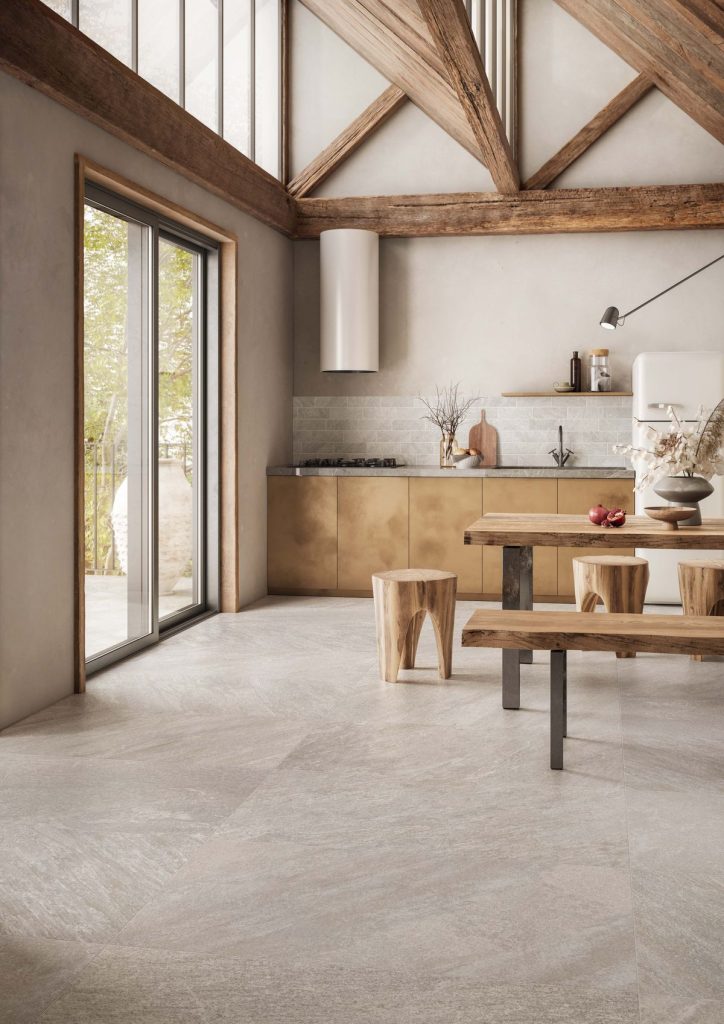 Brick and stone effect tiles, wooden beam ceilings, light walls, wooden furniture, and a masonry kitchen are the distinctive features of a rustic-style home. The decorative tiles from the new Muretto collection add character and appeal to any setting. They go well with any material and virtually any other concrete-effect, wood-effect, stone-effect, marble-effect or metal-effect collection from Casalgrande Padana's wide range.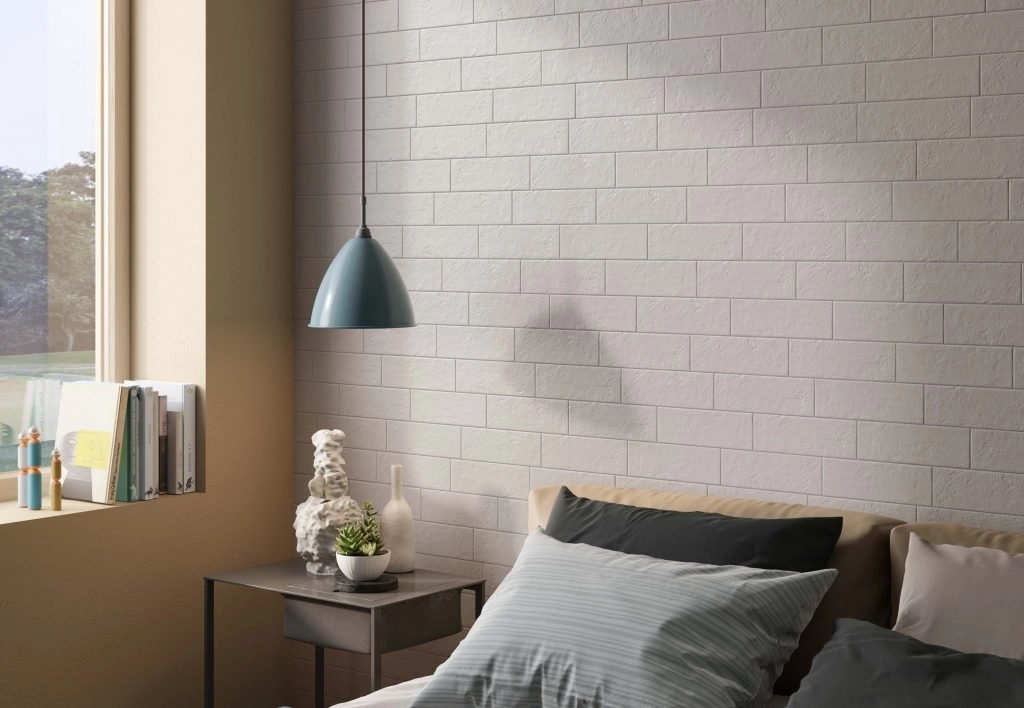 Petra
The new Petra collection of stone effect decorative tiles features earthy and sandy veinings and combine quartzite's natural beauty with porcelain stoneware's resistance and versatility. This collection evokes construction methods of the past, recreating stone's hues and structures and adding a classy touch and continuity between interiors and exteriors.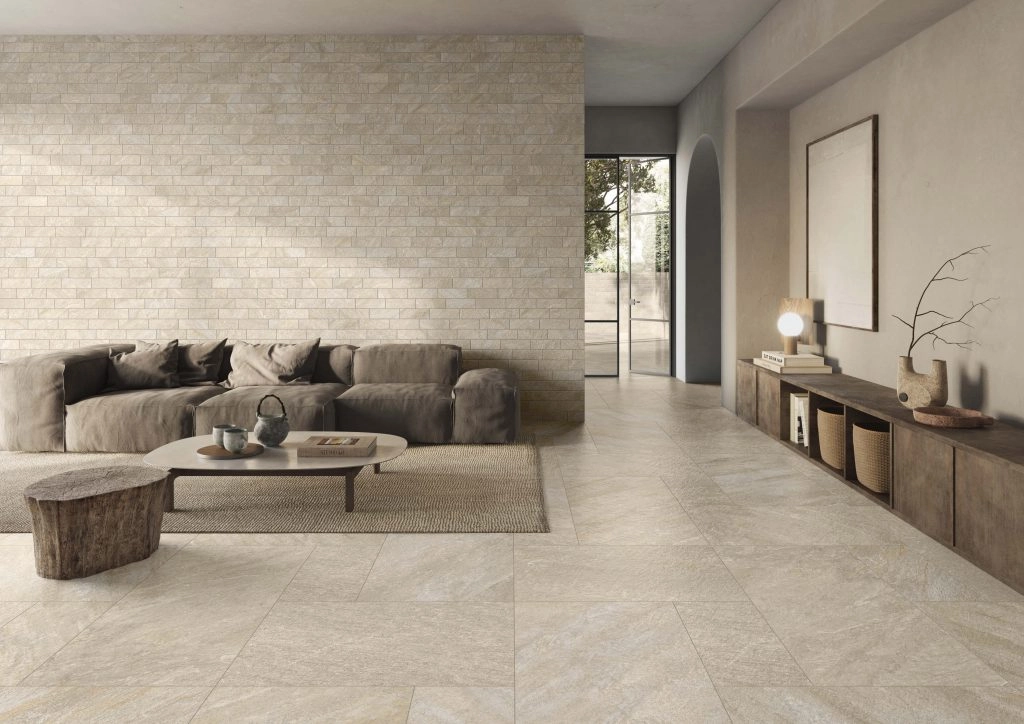 An accent wall with stone effect decorative tiles creates a play of natural and artificial light, creating different shadows and depth. This way, it adds a rustic-chic touch with a solid aesthetic impact both indoors and out. Casalgrande Padana's stone effect decorative tiles adapt to a vast array of styles, adding personality to any space. The charm of stone and the reliability of Casalgrande Padana porcelain stoneware ensure innovative, high-performance solutions. That's why these tiles are ideal for façades, outdoor walls, terraces, balconies, patios, and small garden areas. But they're also perfect for indoor public places, such as shops, restaurants, hotels, and wellness areas.