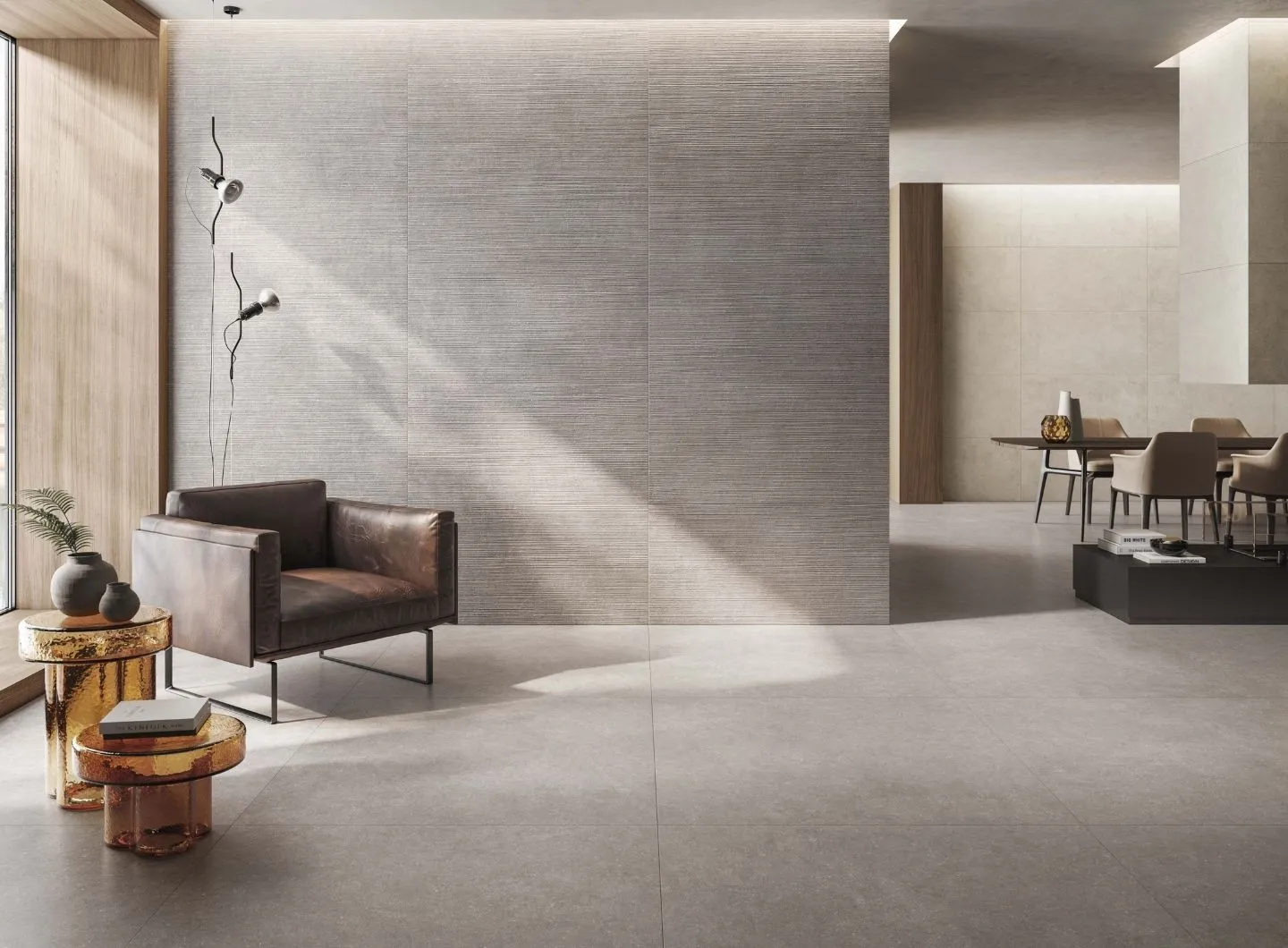 All the charm of stone-effect porcelain stoneware tiles: introducing Stile by Casalgrande Padana
The charm and beauty of natural stone have inspired Stile, Casalgrande Padana's new porcelain stoneware tile collection that stands out for its sophisticated aesthetics, rich colour palette, and variety of sizes and finishes.
Stile comes in six colours (Stile Beige, Black, French Grey, Pale, Pearl, and White Smoke), six sizes (30×60, 60×60, 60×120, 120×120, 45×90, and 90×90 cm), and two thicknesses 9 and 20 mm. Our new collection is available with different finishes (Anticata, Anticata Silk, Diagonale, Grip, Natural, Natural Silk and Rigata), perfect for creating uninterrupted surfaces between interiors and exteriors.
The outdoor versions 60×60 and 90×90 cm, 20 mm thick can be laid on screed, ensuring excellent load resistance, or dry-laid on sand, gravel, or turf. Moreover, the combination of three sizes 30×60, 60×90, and 60×120 cm in the same box allows you to create striking geometric compositions that emphasise the beauty of these tiles and give them a key role in the décor of the whole setting. The 30×30 cm mosaic tiles with 5×5 or 5×15 cm pieces and a 30×60 cm brick-effect composition complete the collection.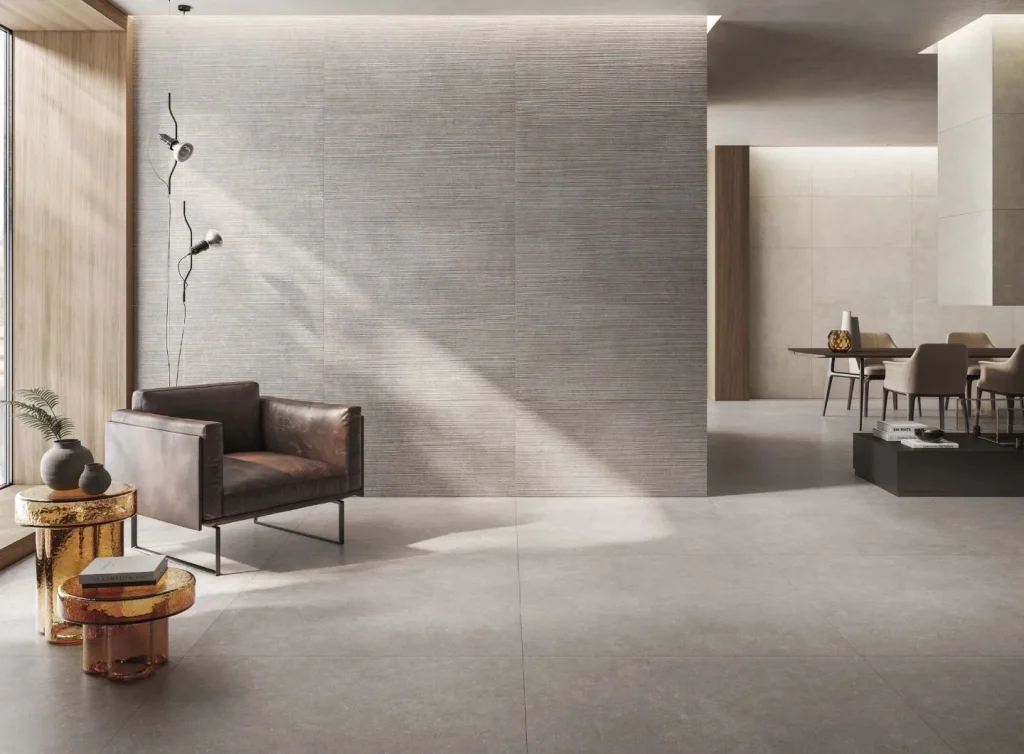 Stile tiles are rectified and perfectly mimic fine stone surfaces. Their different sizes and finishes allow for many laying patterns and solutions for highly personalised spaces.These compact and incredibly wear-resistant stone-like tiles are the result of cutting-edge technology, making them suitable for any climate and any project, including new and restored commercial and public buildings.
Like all Casalgrande Padana porcelain stoneware collections, Stile tiles are made solely with natural materials. So, they're environmentally sustainable, fully recyclable, fire-resistant, hypoallergenic, and frost-resistant. Plus, they remain unchanged over time. The Stile collection emphasises the beauty of any room and fits into any style: metropolitan, urban chic, Nordic, cosy, boho, shabby chic, modern, minimalist, you name it.
Casalgrande Padana's Stile collection is perfect for any surface in your home, even in rooms with underfloor heating. That's because porcelain stoneware features high transmittance and thermal conductivity, making it one of the best choices for this type of heating. But there's more. The Bios Antibacterial® technology (available upon request) helps remove 99% of the main bacterial strains from the tiles' surface. Combined with underfloor heating, this technology allows everyone to enjoy walking barefoot at home and children to play on the floor even in winter.
These tiles are also perfect for façades, thanks to the innovative adhesive, ventilated, and insulated cladding systems. In fact, Casalgrande Padana porcelain stoneware ensures excellent thermal and acoustic insulation and even improve the building's hygrometric performance. In addition, thanks to the Bios Self Cleaning technology (available upon request), these tiles also help reduce maintenance time and costs while improving air quality.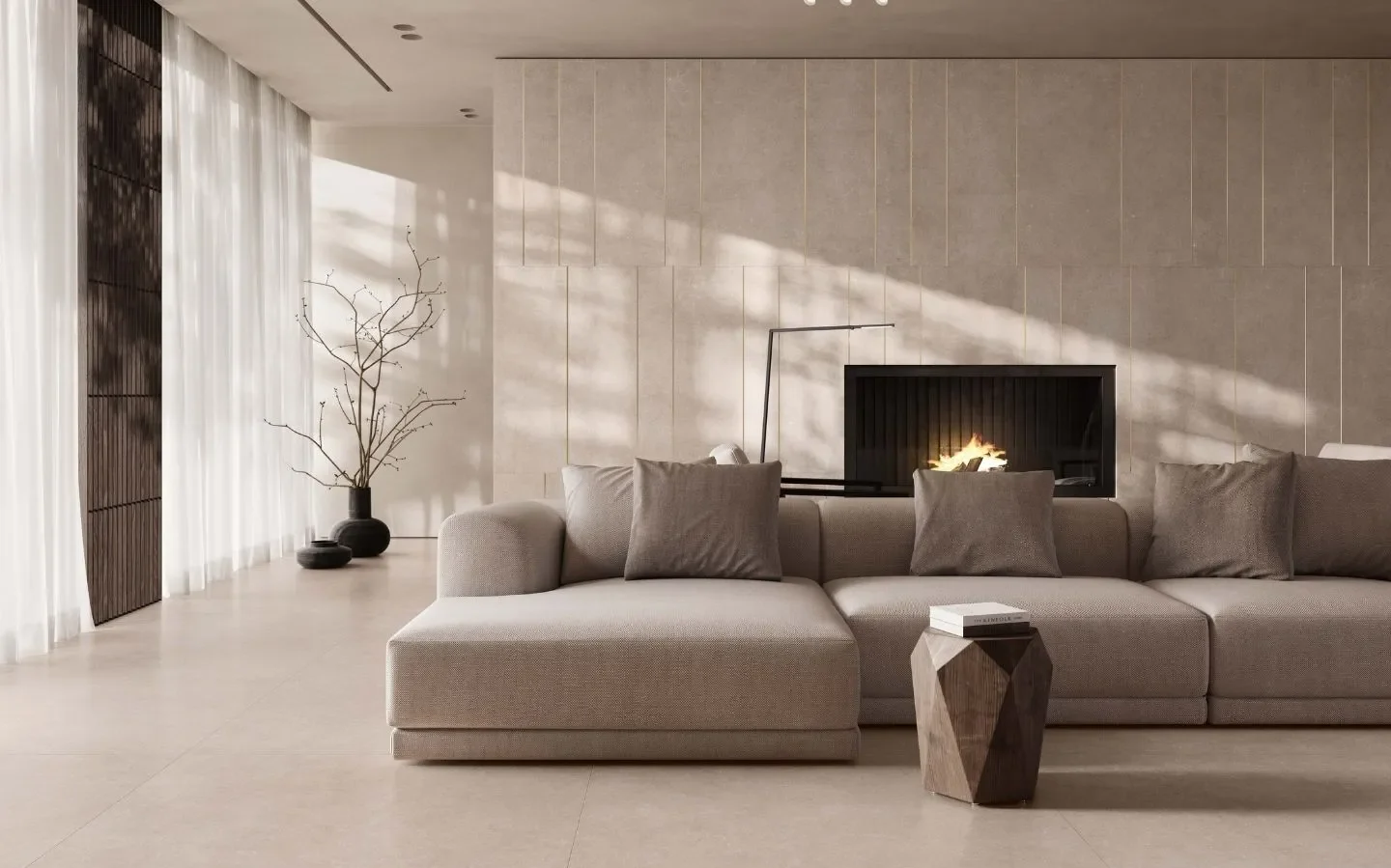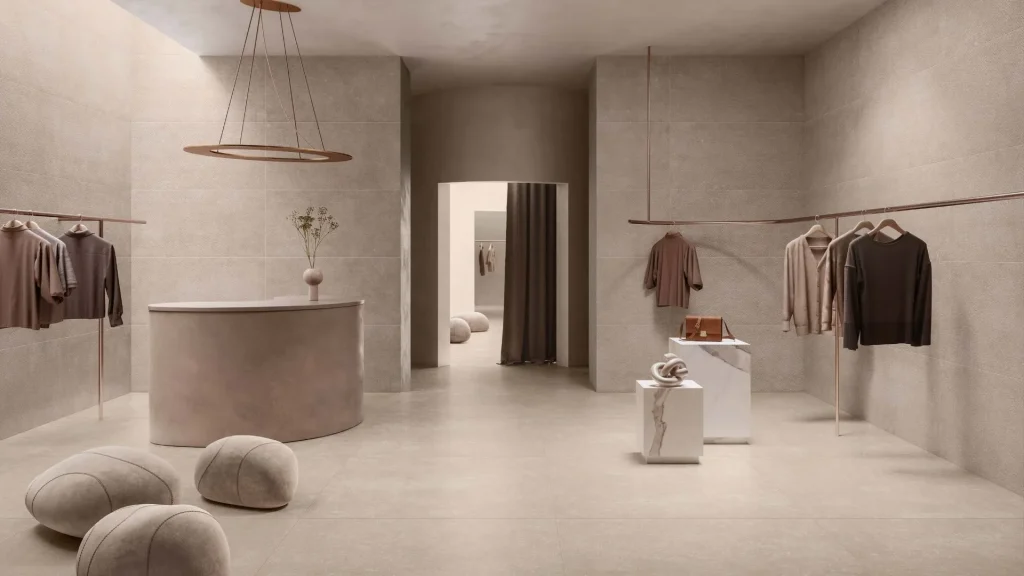 Stile is an elegant and versatile porcelain stoneware tile collection that combines sophisticated beauty, excellent technical features, and a vast array of finishes. Its nuances mimic the natural material that inspired it, adding a strong character to any setting. Harmonious shade contrasts conceal the indelible traces of a mysterious past and intertwine with time, adding strength and charm.