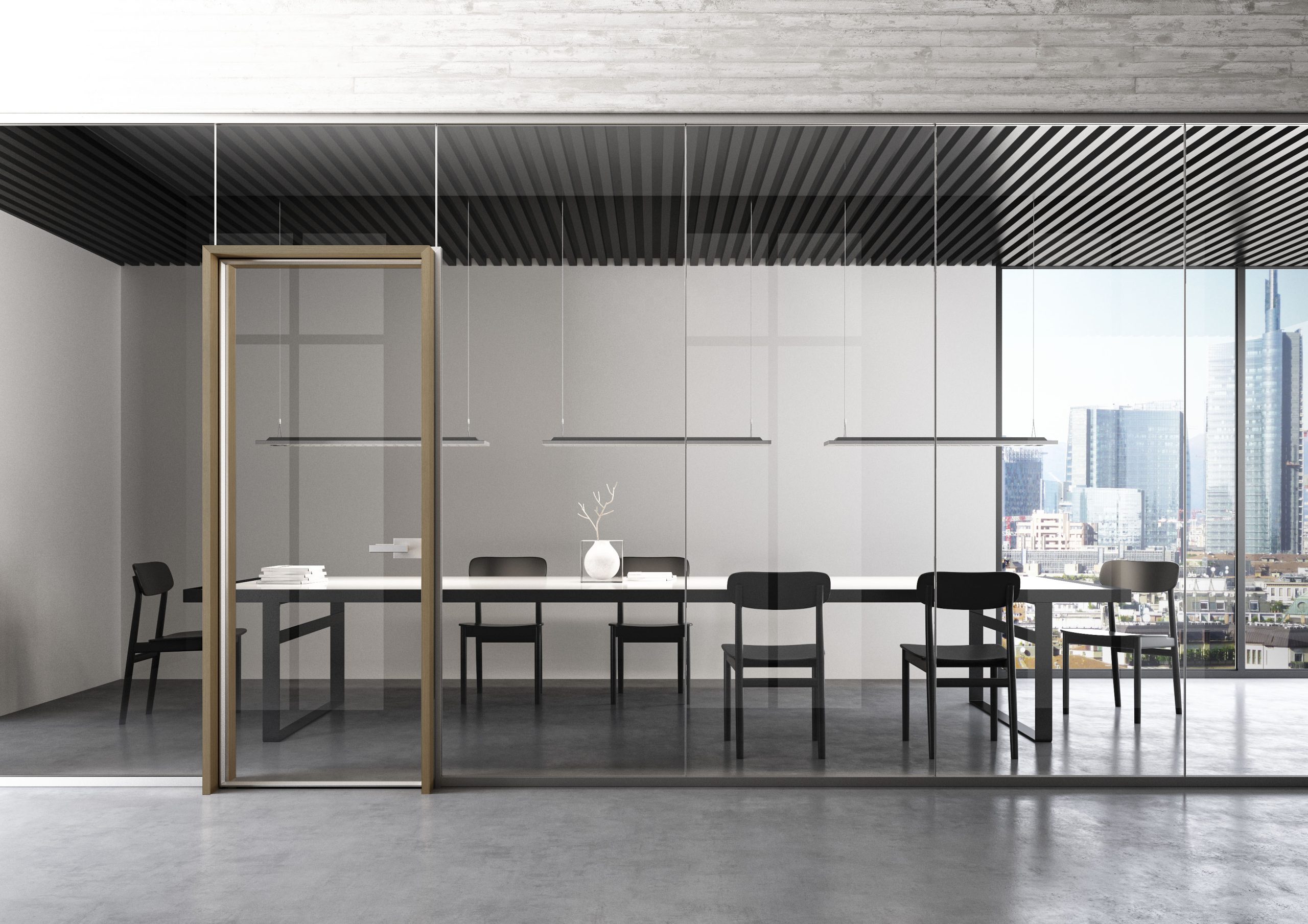 Albed opens its new showroom in Milan presenting the new collection Entre-Deux
On the occasion of the 30th edition of Fuorisalone in Milan, in the new showroom of Via Gonzaga 7 in Milan, Albed – a brand of company Delmonte, renowned for the design and production in Italy of a wide range of doors, walk-in wardrobes, bookcases, wall units and tables characterized by a refined elegance and a sophisticated contemporary design – presented the immersive installation Multisensorial Landscapes – Design For The Senses, an experiential narrative path in which the visitor is invited to open doors that reveal new worlds in an exploration that involves and stimulates all the senses.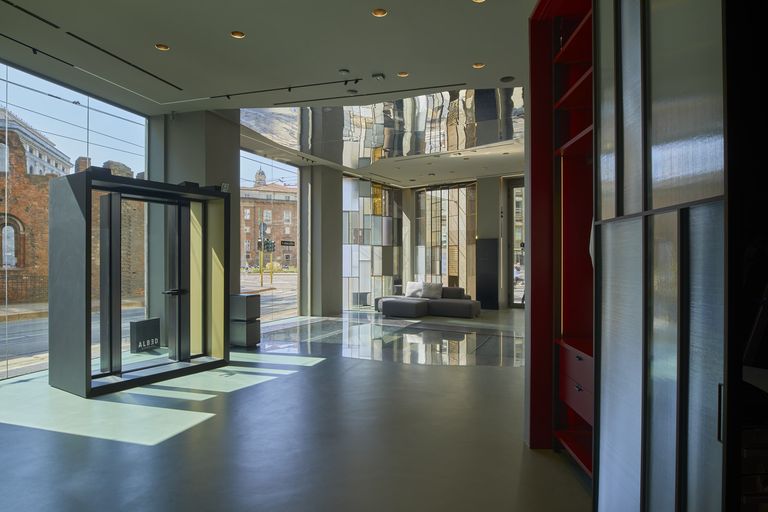 In the new showroom the doors of Albed open to reveal a world of design and technology where the discovery of scents and odors each time new, full of memories and different sensations, is mixed with audio, visual, tactile and gustatory incursions in an invitation to regain possession of their sensory sphere and let yourself be transported to other places, full of an emotional value otherwise difficult to achieve.
"By definition instinctive, honest and sensual, the senses never lie and guide us to a deeper awareness of what surrounds us, of beauty, of our true identity, in a search for the essence that is the fil rouge of the narrative Albed where design is transformed every day in attention to detail, search for quality, predilection for an originality that does not neglect the rigor" – comments Andrea Delmonte, CEO of Albed.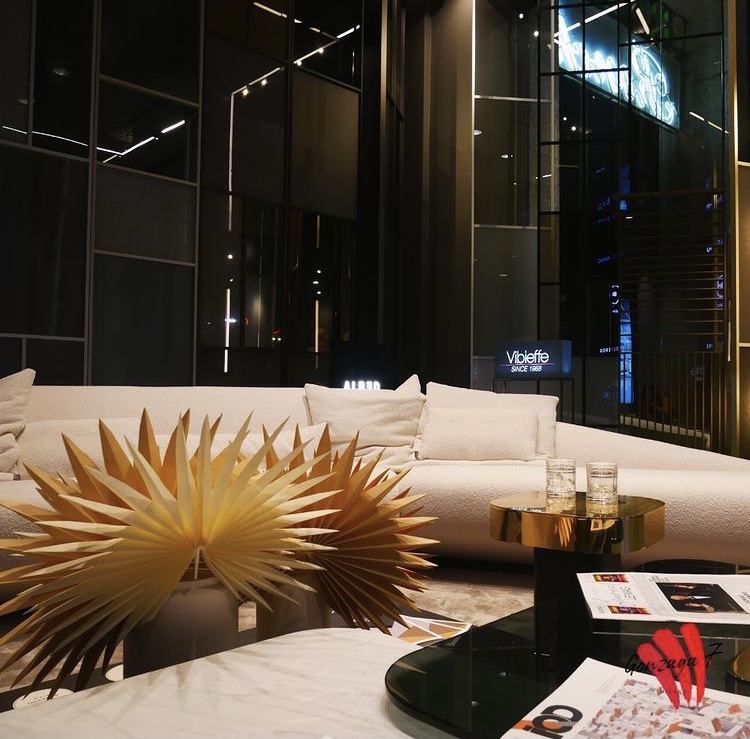 Entre-Deux by Alfonso Femia for Albed
To celebrate the first meeting finally live after almost two years of mainly digital relations, Albed in collaboration with Alfonso Femia /AF*Design presented in Entre-Deux, a revolutionary system of swing doors, in which the marked architectural matrix allows to define and expand the environments, while decorating them with the elegance of the different materials or with the dynamism of light. The Entre-Deux system takes inspiration from the metal intrados of façades, consisting of the wall thickness and the jambs, which is turned into an unprecedented solution for the interior design.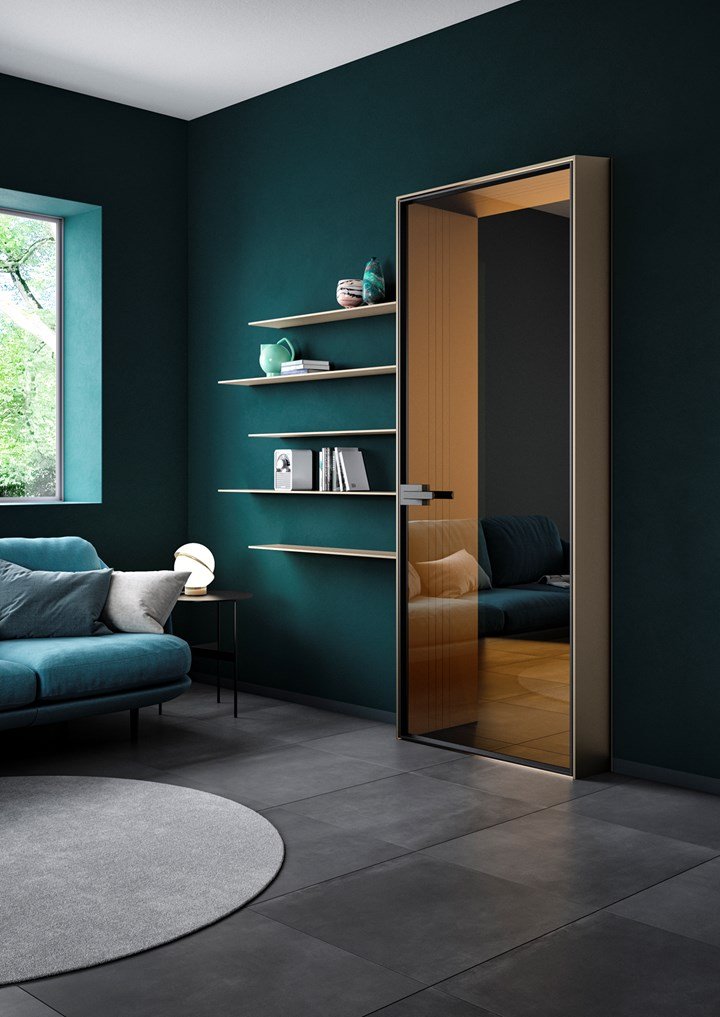 The jamb-portal of the system allows the installation of a slim frame in an architectural opening, flush with the wall, separated from the wall itself by an even shadow line along its entire length. Entre-Deux adapts to the wall, albeit with absolute linearity and minimalism, offering dozens of possible configurations thanks to the different available accessories and the displacements of the elements that characterize the perception of the doorway. Entre-Deux dialogues with the space, its intrados can be flush with the wall or protrude, it can mark the spaces, becoming a luminous frame, or embellish them with different materials such as marble, metal or wood.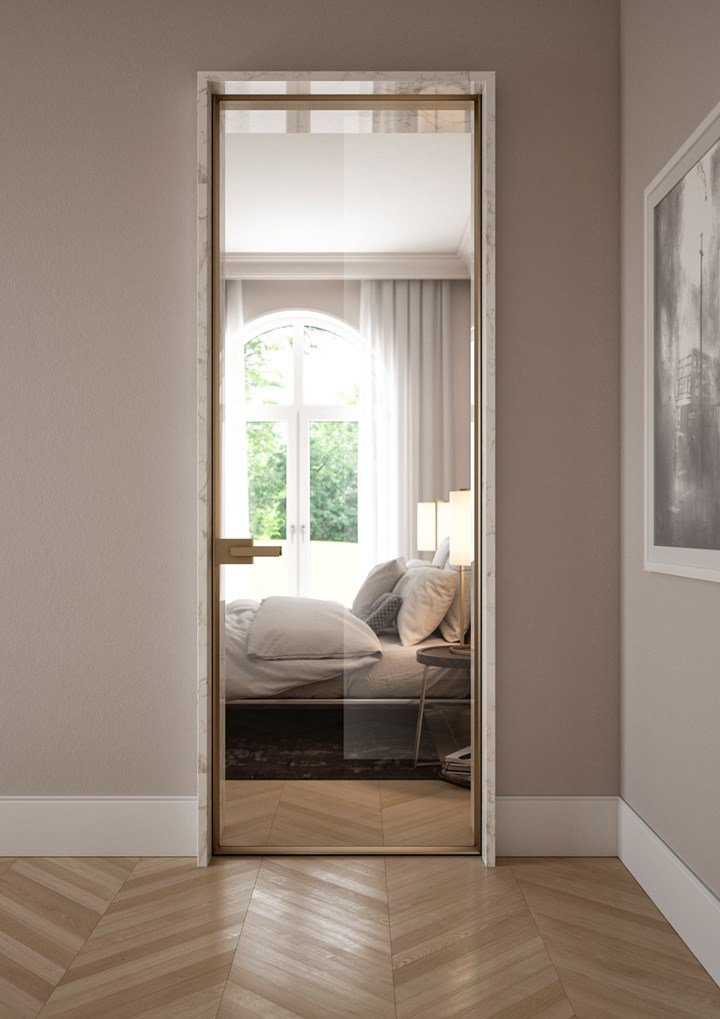 The installation of the wings on the jamb, on one or both sides, emphasizes the interstitial space between two environments, resulting in a strong integration into the design. Engineered with a modular and versatile approach, the system allows extreme configurability and customization.