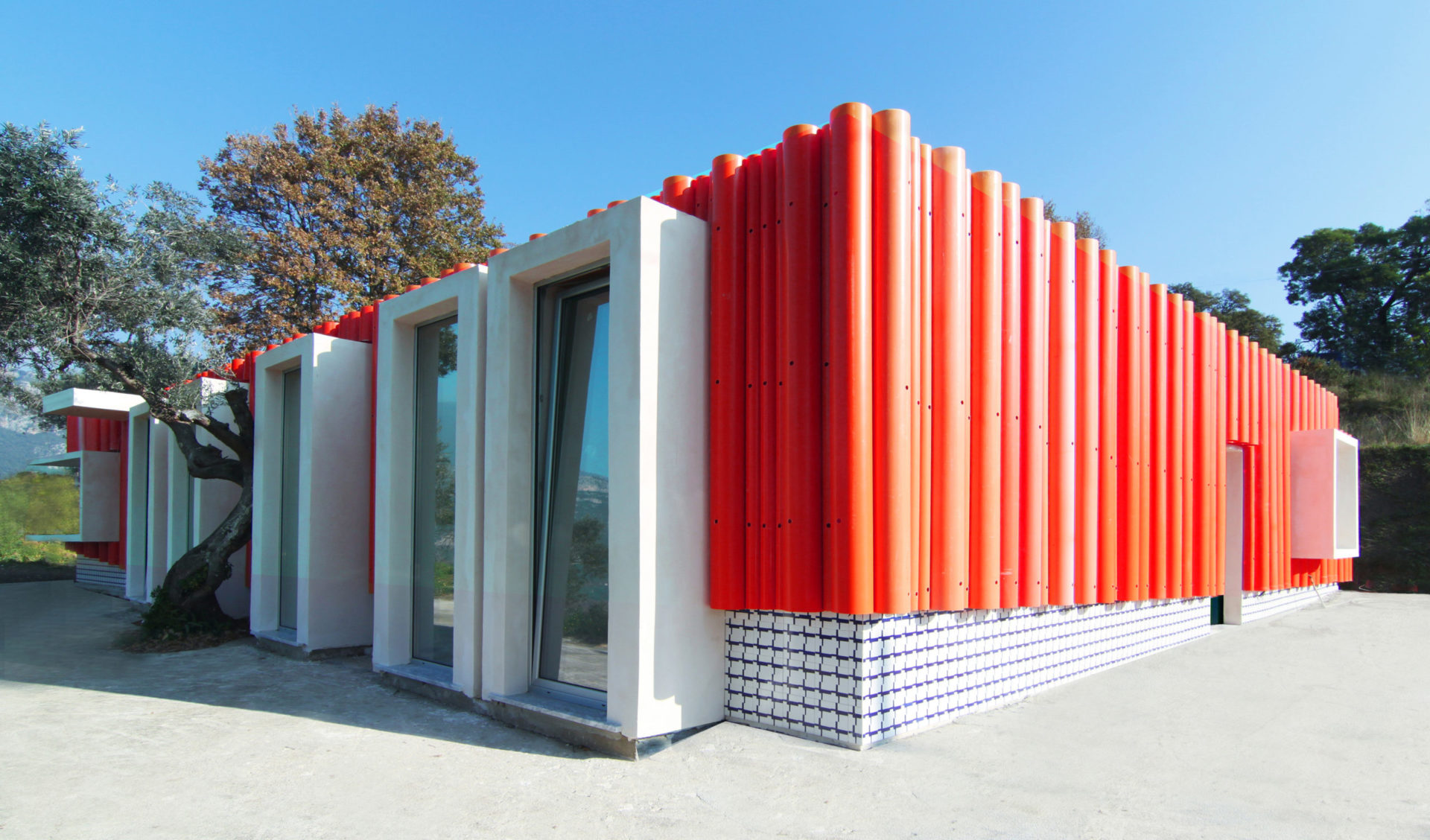 V Pavilion / gambardellarchitetti
Architect:
gambardellarchitetti
Place:
Pesto, Salerno, Italy
A 160 sqm private residence, whose aesthetics cannot be referred to any familiar imaginary, has arisen from the ruins of an old country house sited among the vineyards on a hill in the Cilento region – the mountainous area of Campania declared a World Heritage Site by UNESCO.
It cannot generally be referred to, and even more in the territory where this new house is located: it can in fact be connected neither with the villas of the local Capri nobility nor with the rural tradition of the Cilento region. Yet, in its seductive uniqueness, the house is strongly rooted in the territory and in harmony with the surrounding nature, to the point of incorporating in the architecture, nestled in the south elevation, an old gnarled olive tree. The same south elevation, with its sequence of intrados, like eyes open towards the landscape, transforms the house into an exclusive stalls open to a view of the Mediterranean Sea, with the island of Capri in the distance.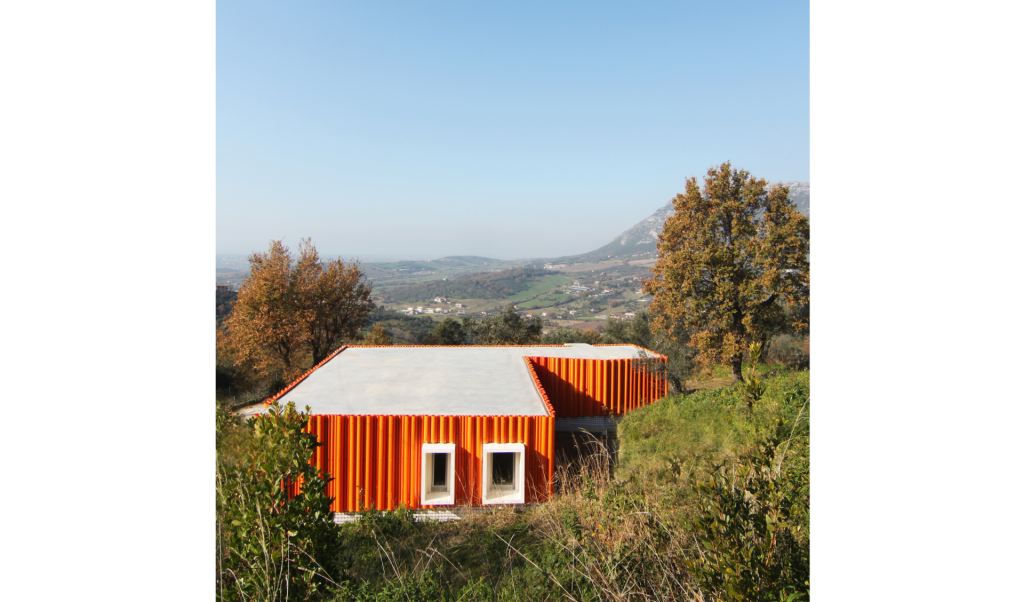 The reference to the Mediterranean Sea, so dear to architects Cherubino Gambardella and Simona Ottieri, to its history and its courage, is here turned from vision into matter wrapping the building. On the façade, the traditional Vietri ceramics, customized with a sea blue design, alternates with bright orange drainpipes, while inside, with its whiteness, it circumscribes the spaces and at the same time blurs their boundaries.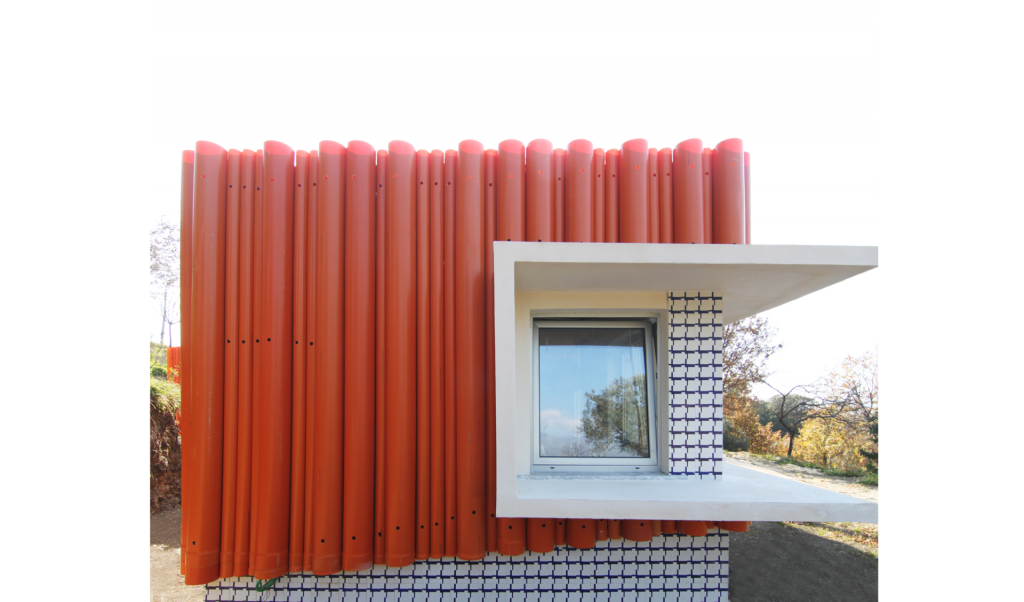 The façade of the house speaks a double language: on the one hand there is the elegant delicacy of Vietri ceramics and on the other the orange pipes in different sizes, marking the space with their rawness. The rough PVC drainpipe, which we often find stacked in some corner of a construction site, is here used in a ready-made version that totally changes its aesthetic and symbolic features. The architecture, contaminated by references to informal art, compulsively mixes noble and poor, traditional and modern elements.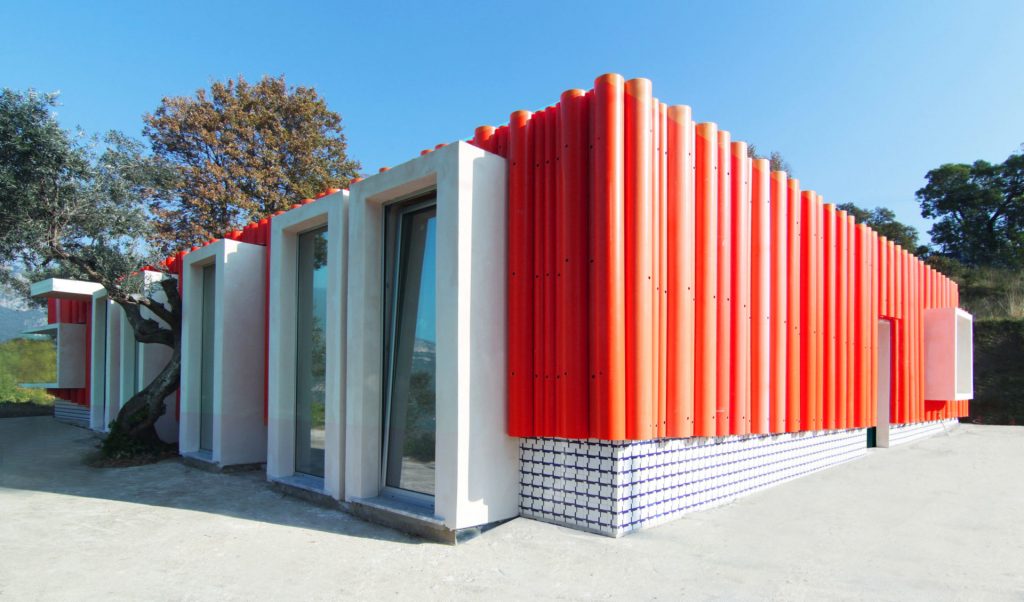 Inside, the artful play of ironies is to be found in the poetic and at the same time sarcastic gilded ceilings; in the large living area the dynamic geometry of the ceilings once again refers to the wave motion of the Mediterranean Sea, while the long corridor leading to the kitchens is dotted with spotlights that recall those vivid starry nights far from the city and its light pollution.