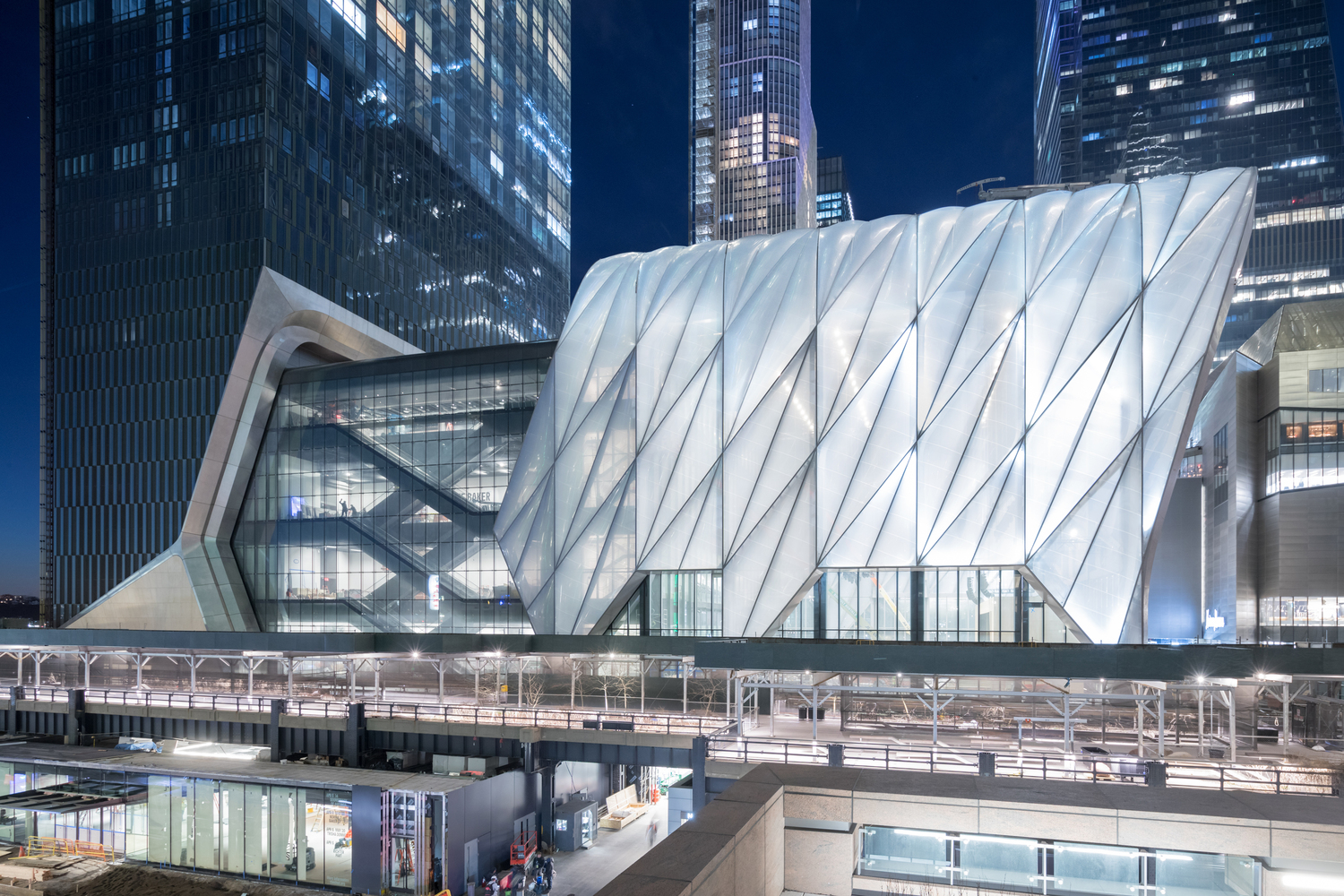 The Shed / Diller Scofidio + Renfro
Architect:
Diller Scofidio + Renfro
Photographer:
Iwan Baan, Timothy Schenck
More than a decade after the start of the works, The Shed, the Cultural and Art Centre designed by New York-based firm Diller Scofidio + Renfro in collaboration with Rockwell Group, was finally inaugurated last April.
Located between 10th and 11th Avenues, on Manhattan's West Side, this magnificent building is part of the Hudson Yards, the wide project financed by the city of New York to promote the development of the area overlooking the Hudson River. Managed by the homonymous non-profit cultural organization, this innovative 18,000 sqm structure is a multidisciplinary, versatile and ultra flexible centre, open to all audiences and designed to develop and present any kind of performative art.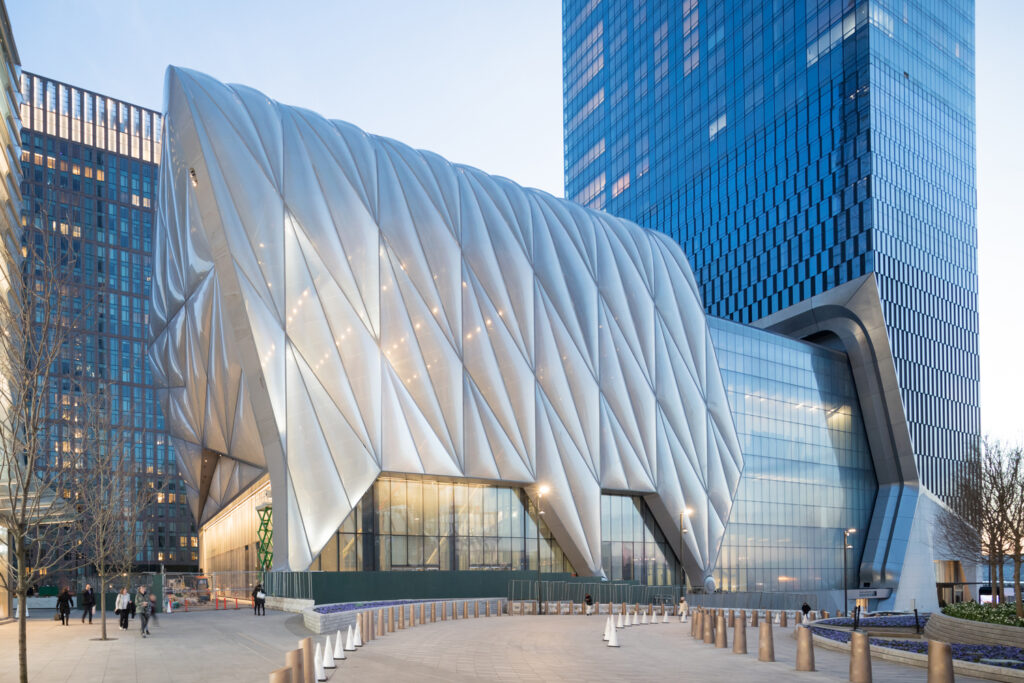 Its eight-level base building is completely covered by a telescopic movable 37 m high outer shell, made of an exposed steel diagrid frame, clad in lightweight translucent cushions of ETFE, a Teflon-based polymer with the same thermal properties of insulating glass but with better sound insulation. Based on the same technology of gantry cranes, this shell can glide along 83 m long rails, arriving in five minutes onto the adjoining 1,860 sqm plaza, thus creating the McCourt, an iconic 1,600 sqm pavilion with 1,250 seats for large-scale performances, installations and events.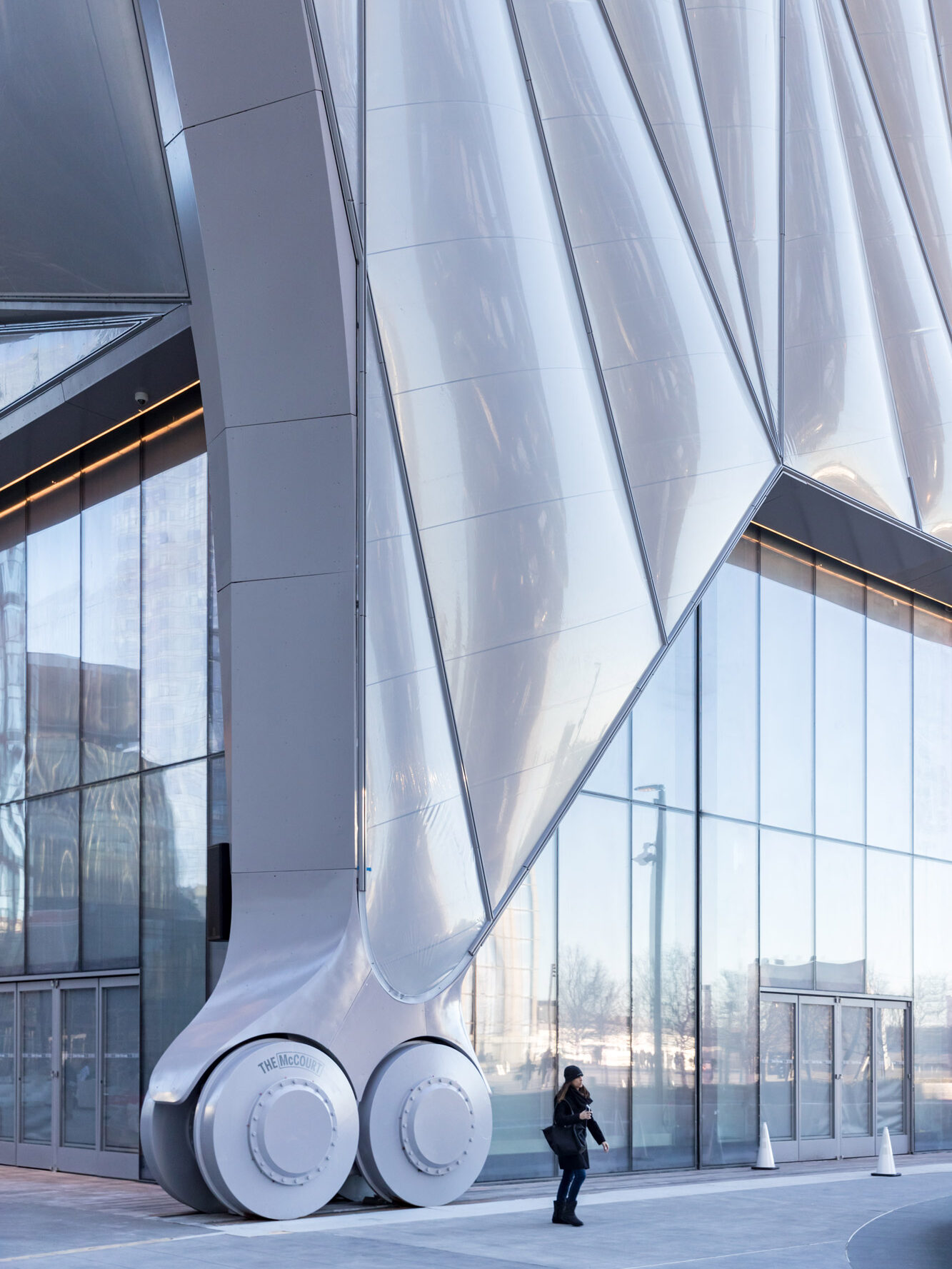 The base building, located next to a residential tower, includes two levels of column-free galleries, the Griffin Theater with 500 seats, the upper floor, which comprises a rehearsal space, a creative lab and a multipurpose 880 sqm event space, and the element characterizing the whole project, that is a public Plaza for open-air events which can be turned into the McCourt pavilion, accommodating an audience of approximately 1,250 seated and more than 2,000 standing.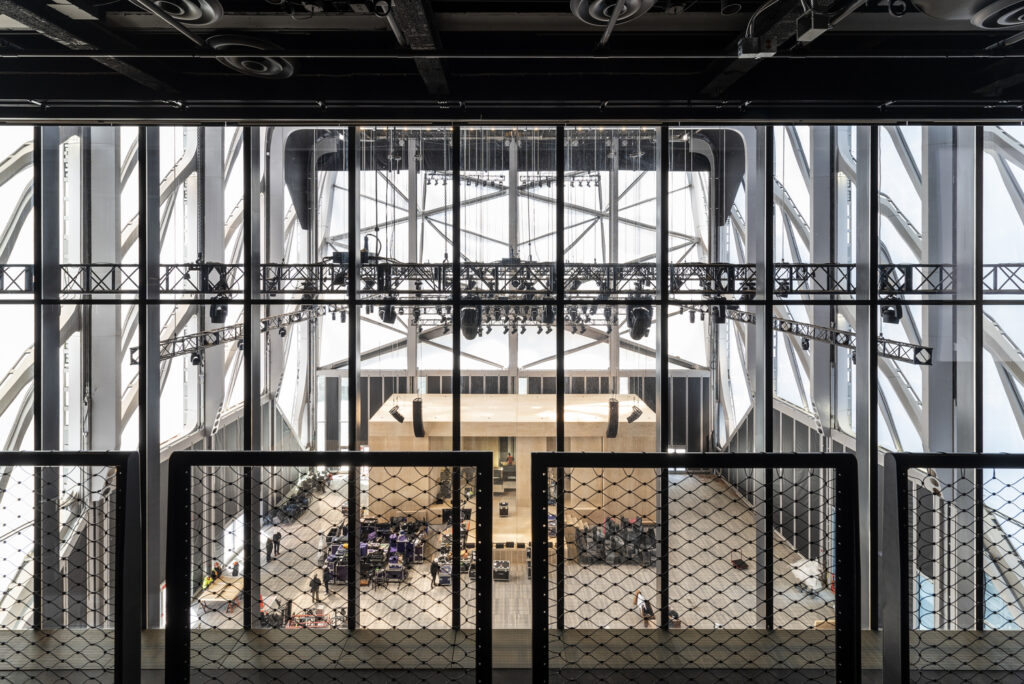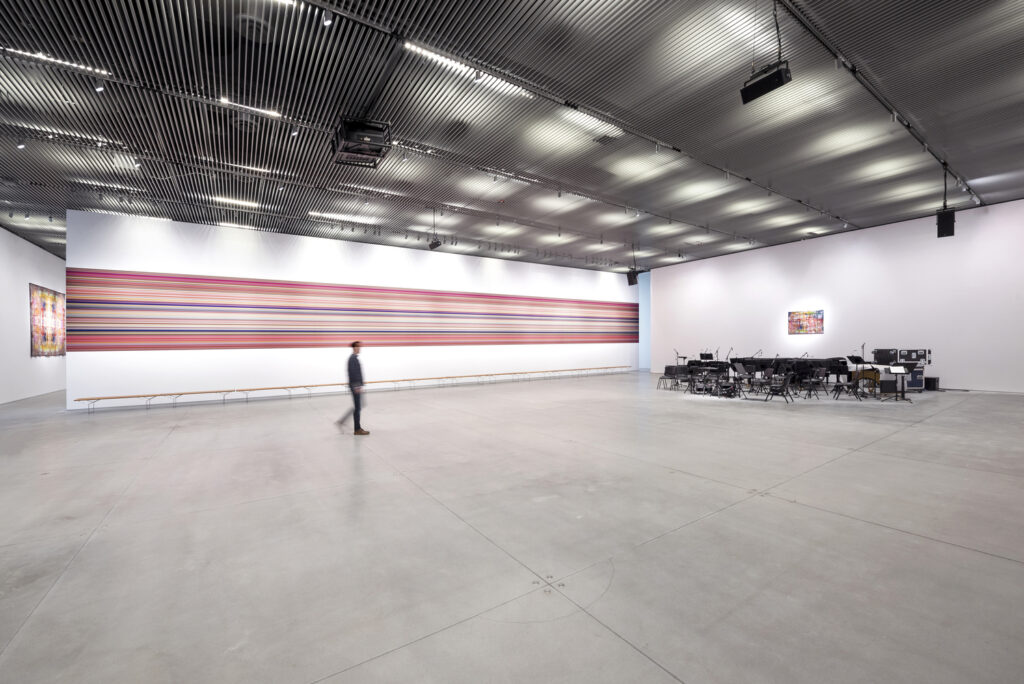 Inspired by the industrial past of the adjacent High Line Park, created on the derelict elevated West Side Rail Line, the architects have developed a kinetic system that allows this large translucent shell to glide along 83 m long rails onto the public Plaza, turning it into another covered space for large-scale performances, installations and events. Combined with the adjacent gallery on the second level, this pavilion can create a nearly 2,715 sqm space.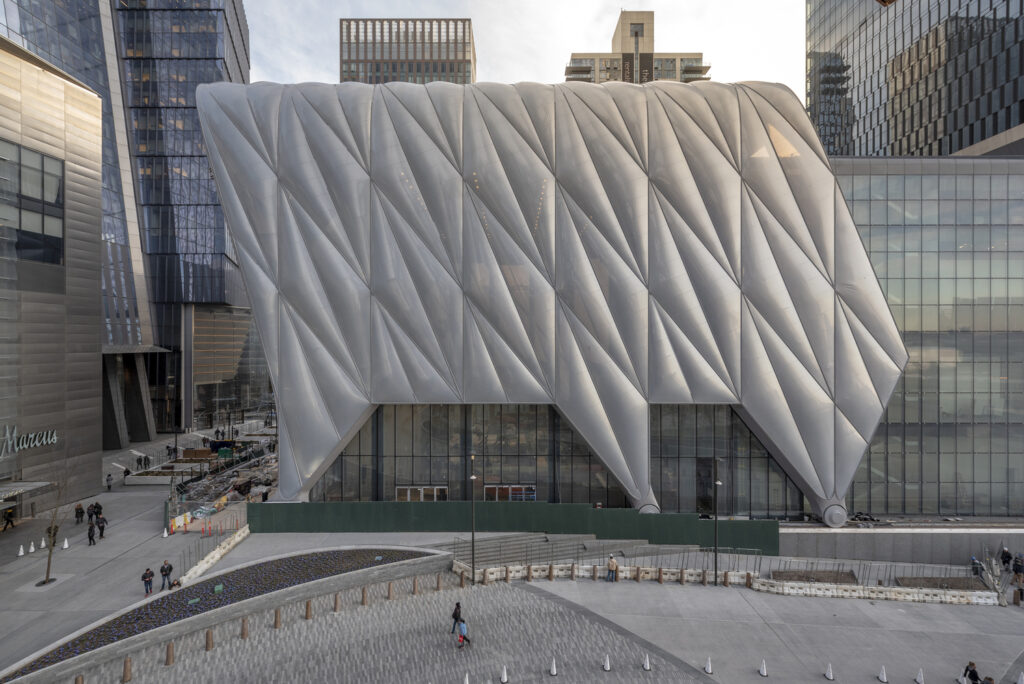 Artist Lawrence Weiner, born in the Bronx and considered one of the central figures in the formation of Conceptual Art, has created for the Plaza a large-scale, site-specific work consisting of 3.6 m high letters embedded in the paving and repeated twice, one in front of the other, to form the phrase In Front of Itself, a symbol of the plaza's transformation and of its double role of open-air public space and pavilion capable of doubling the indoor space.