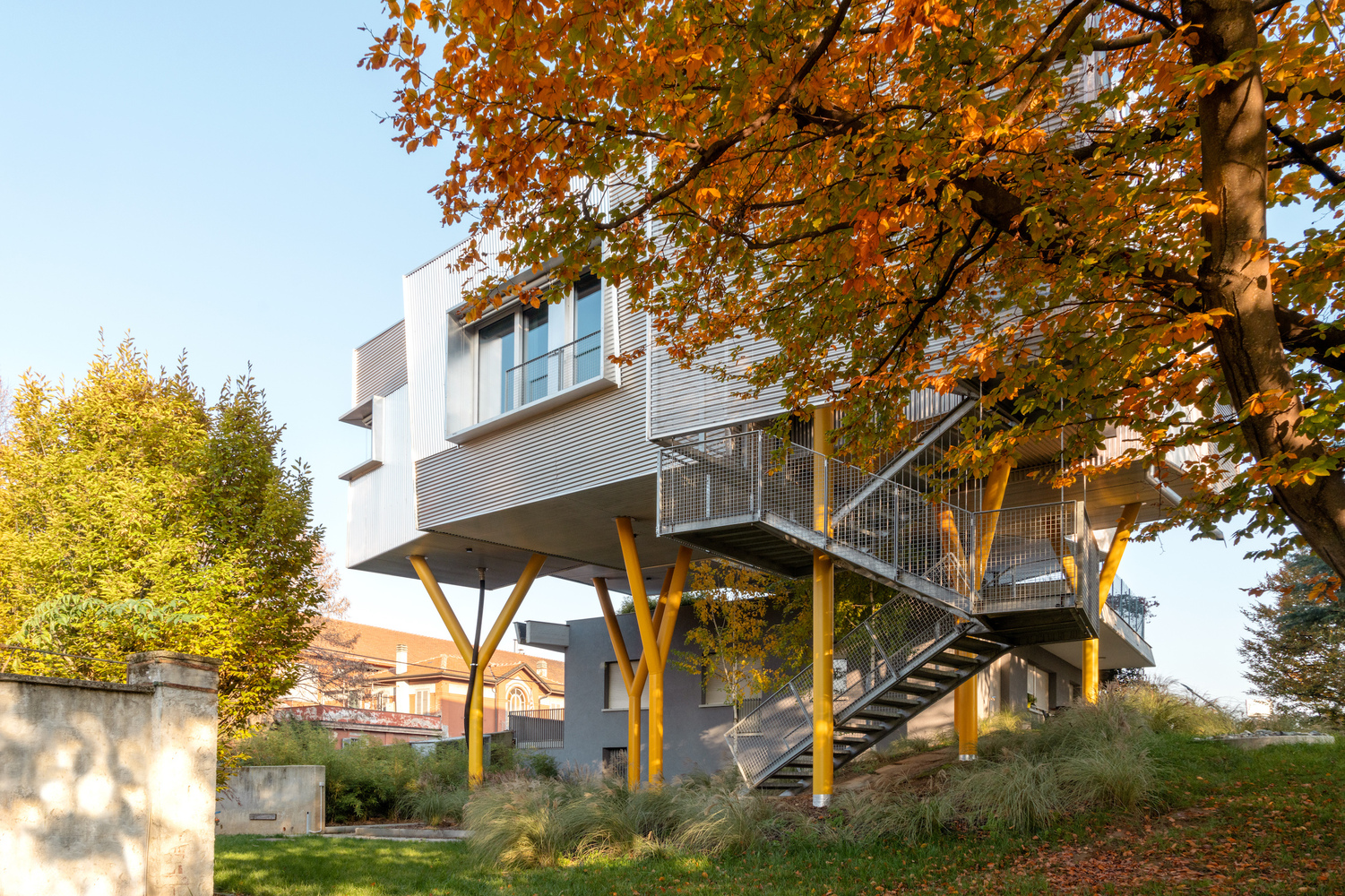 The Hole with the House Around / Elastico Farm
The new residential project by Stefano Pujatti of ELASTICOFarm is located on the outskirts of Cambiano, a small town at the foot of the Turin hills, a few kilometers from capital city of Piedmont. The context is that of an uneven urban area, characterized by the remains of old industrial buildings and recent residential developments, from which the project is removed thanks to the extensive private park full of large trees that surrounds it and provides a natural filter to the outside environment. The original two-family house was a building dating back to the early 1970s, which the owners had decided to renovate and extend.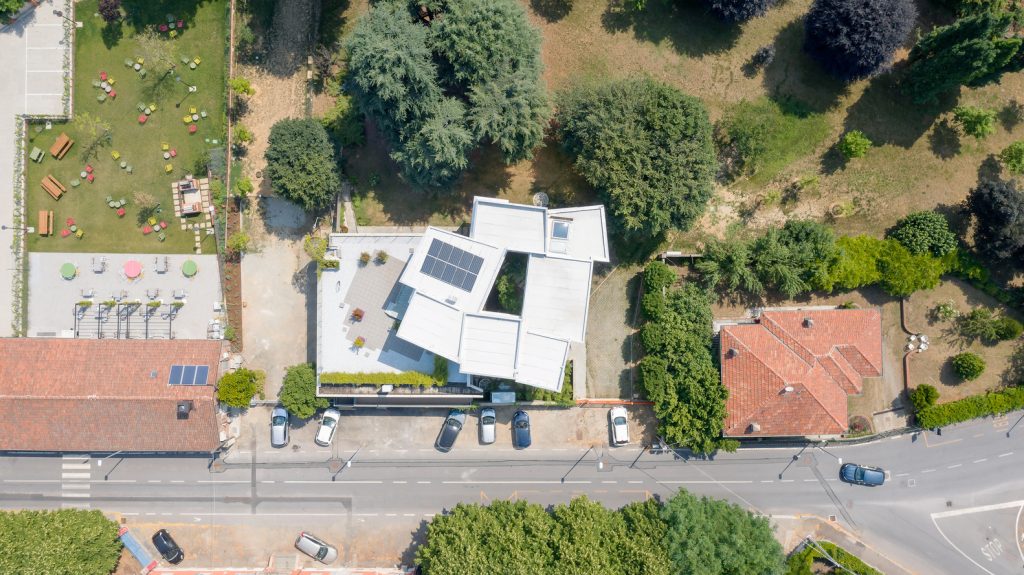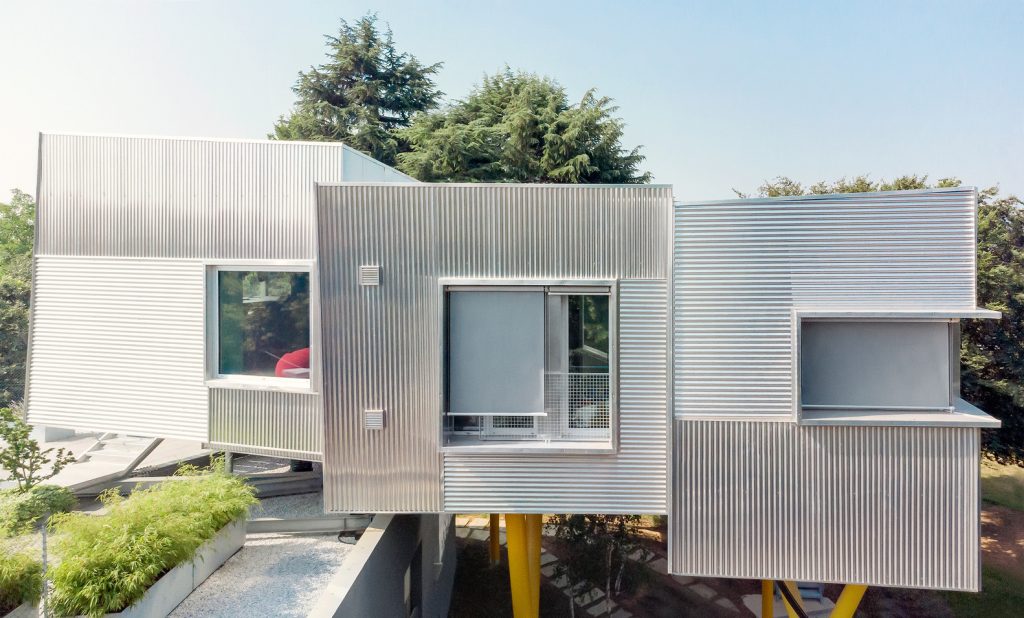 Instead of expanding the existing building, the project has envisaged its renovation and the construction of a new living unit, whose volumes overlook the original building, leaning on it minimally, the strictly necessary to allow access to the roof, transformed into a private terrace with panoramic views from the nearby hills to the majesty of the Alps. Echoing the foliage of the trees that surround them, the volumes of the new unit, suspended on pillars at their same height, gather around a central hole, which accentuates the sense of vertigo and the detachment from the ground and which, left unpaved, is a gift to plants and nature for them to take possession of.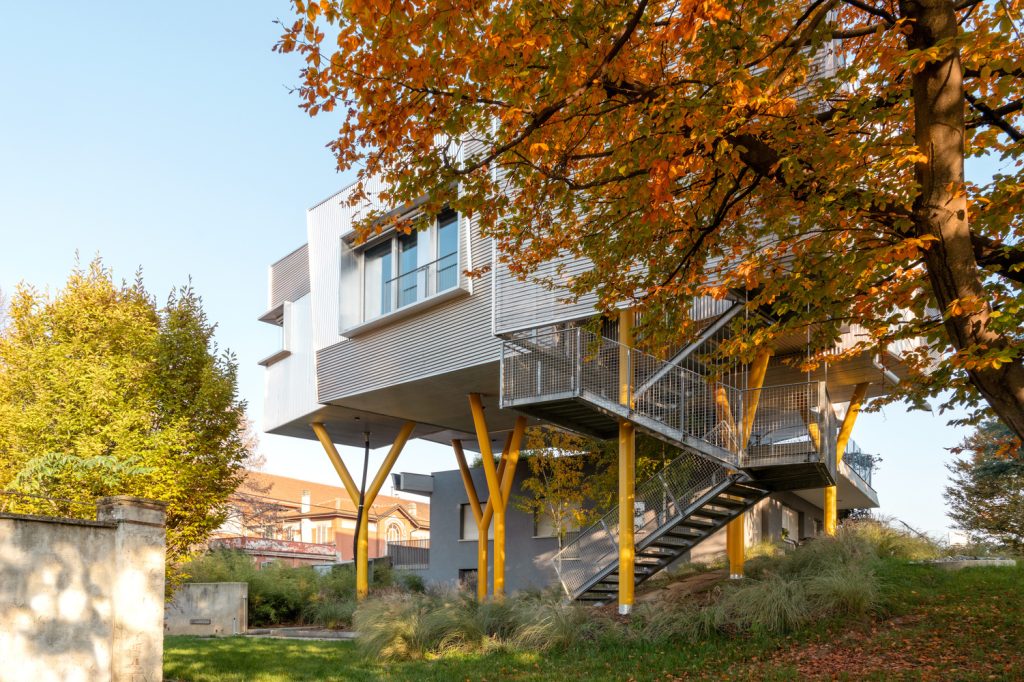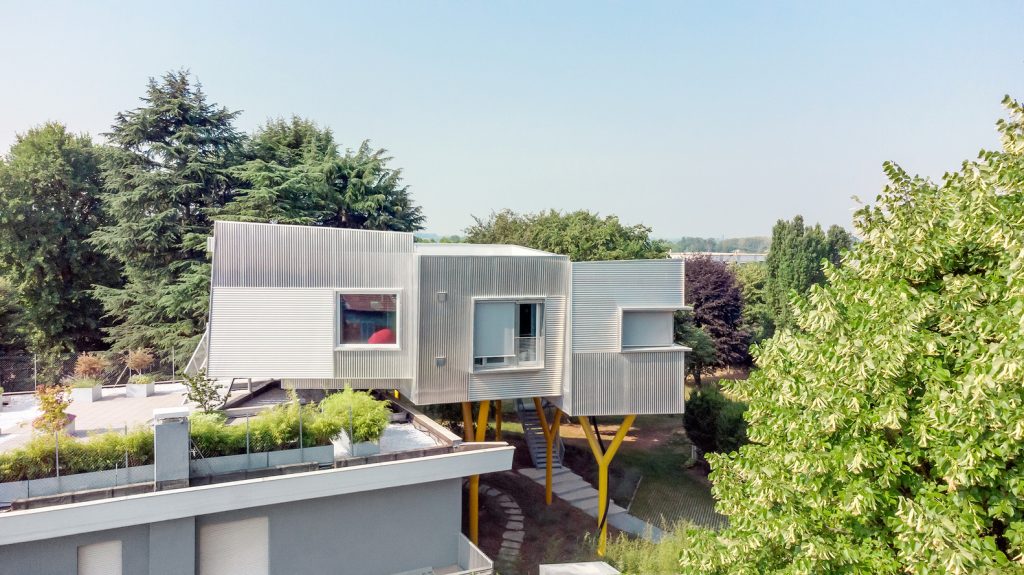 The tall yellow metal pillars on which the prefabricated galvanized steel volumes rest – each corresponding to the different rooms and functions – of the new 390 sqm house designed by architect Stefano Pujatti branch out in the large private park and deliberately reference a tree house, a metaphor, in the collective imagination, of a place of dream and adventure. The metaphor is not denied, if anything ironically consolidated, by the external corrugated aluminum cladding, which playfully reflects the changing light and the colors of the park in an unpredictable way by virtue of the ever-changing slants and varying orientation of the metal sheets.
Every formal and material design decision strongly characterizes the spaces and expresses the dynamism at the basis of the project. Inside, a ramped pathway distributes at different levels all the rooms – three bedrooms, two bathrooms, service areas and a large living area with dining and kitchen – offering an all-round view on the landscape. The walls and ceilings are treated with paints of different shades of green, generating an abstract landscape that ideally dialogues with the foliage of the surrounding trees and with the natural light, which filters through the windows facing the landscape and the central hole, the ideal nucleus of the project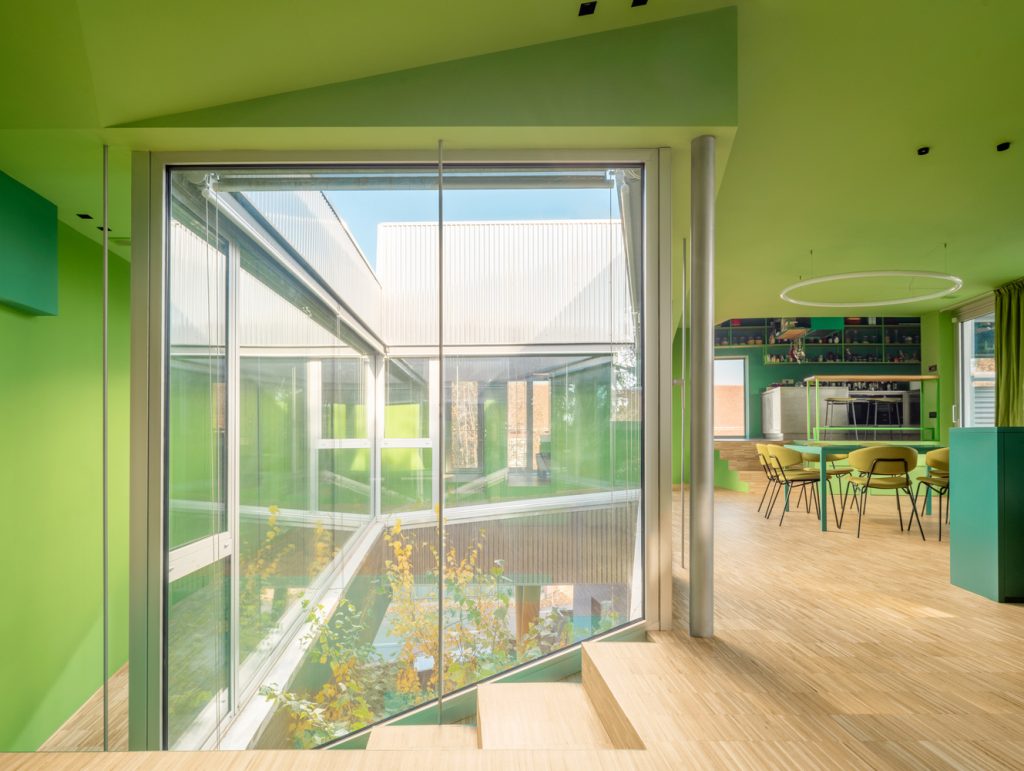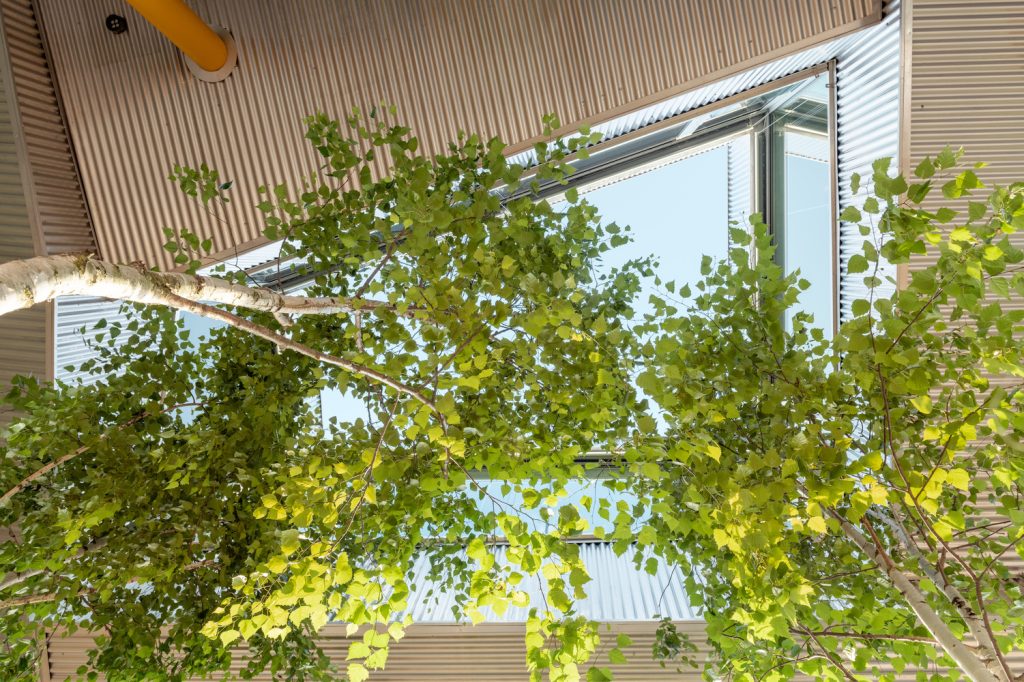 ---
Architects: Elastico Farm
Area: 385 m²
Year: 2022
Photographs: Anna Positano, Gaia Cambiaggi | Studio Campo
Design Team: Stefano Pujatti, Daniele Almondo, Valeria Brero, Serena Nano, Andrea Rosada
Structural Engineering: Corrado Curti
Mechanical Engineering: Pasquale Matarazzo, Bruno Marcon
General Contractor: De Filippi Costruzioni
City: Cambiano
Country: Italy