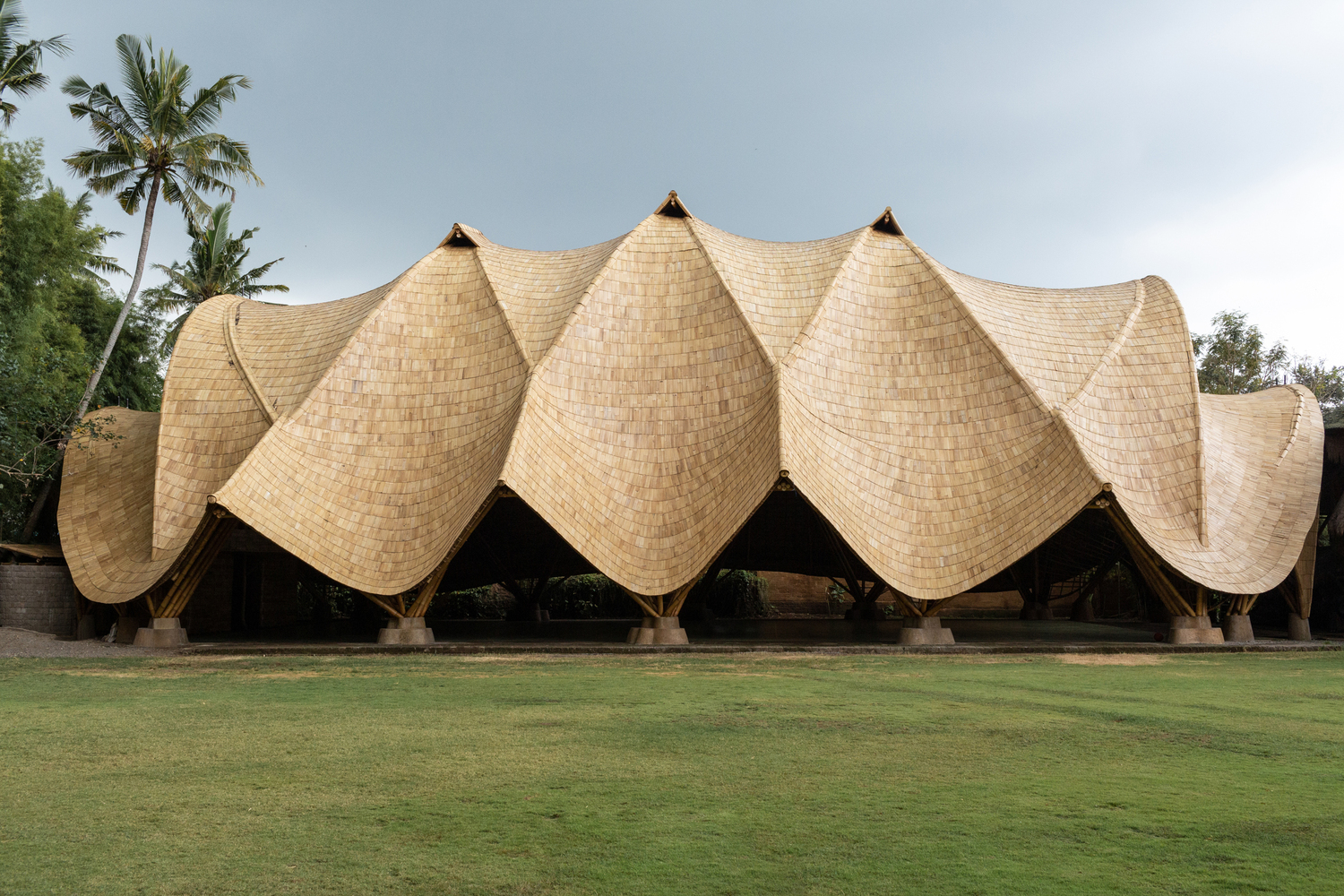 The Arc at Green School / IBUKU
Photographer:
Tommaso Riva
The pioneering design vocabulary of firm Ibuku, founded on the Indonesian island of Bali by Canadian Elora Hardy, has been enriched with an unprecedented structure, which will serve as a reference not only for the use of bamboo in architecture, but also for the design of lightweight constructions altogether.
It is the Arc, the new, iconic building on campus at the Green School in Bali. The Green School, founded in 2008 by the American Cynthia and John Hardy, living in Bali for over thirty years, is a school entirely built and furnished in bamboo.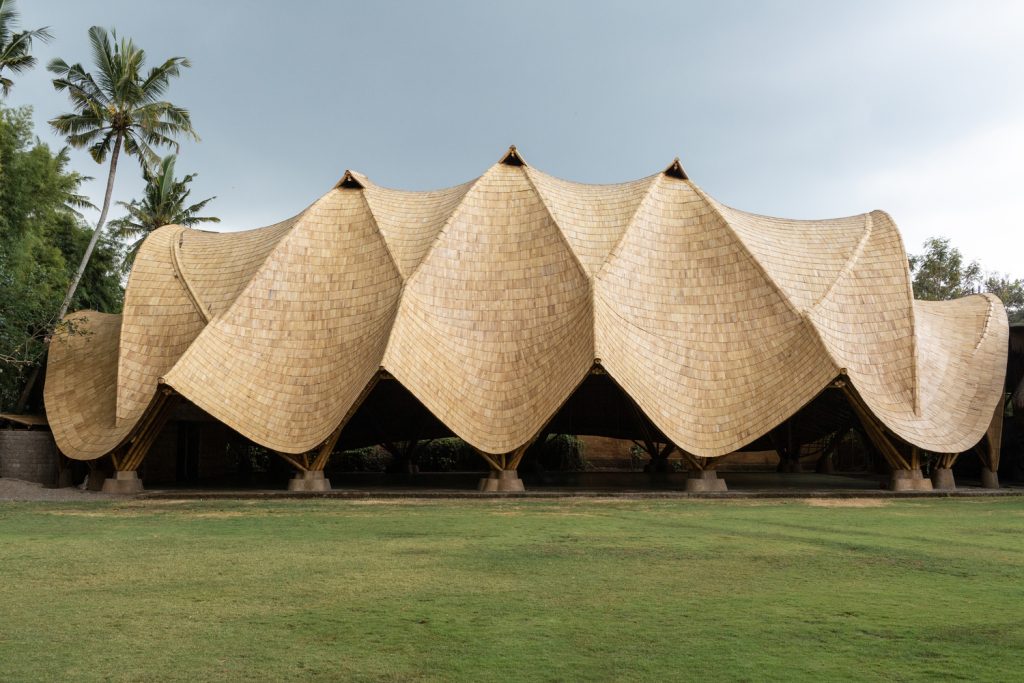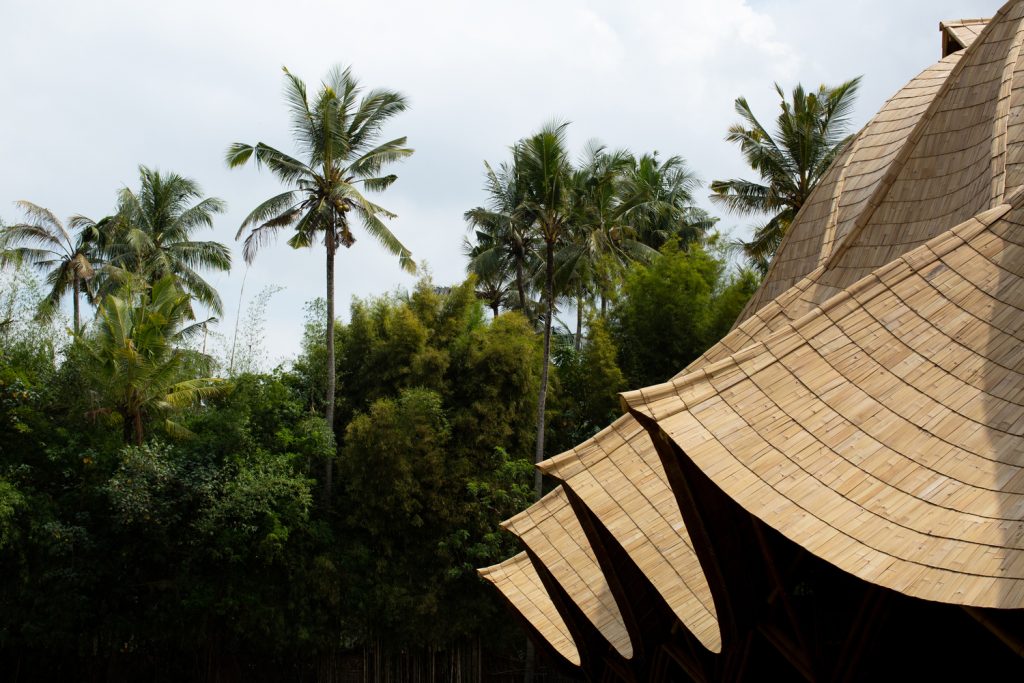 Located near Ubud, a town surrounded by rice crops and protected forests, the campus, open to students from Pre-K through Grade Twelve, offers a program focused on sustainability and environmental conservation. The project, a model for both the education and construction sectors, provides a holistic education to students with a program made, in equal measure, of knowledge, experimentation and creativity.
Perfectly integrated in the uncontaminated surrounding nature, the school was built with three different types of bamboo, a versatile, highly renewable resource – it regenerates in a short time, growing over 60 cm, in some periods up to 1 m, per day – eco-sustainable – it consumes a third of the water compared to other plantations, has a high CO2 absorption capacity and releases 35% more oxygen than trees – lighter than reinforced concrete and steel, flexible and resistant. In this pioneering context, the new Arc, an extraordinary work of architecture and engineering, proves the commitment of the Ibuku multidisciplinary team to expand horizons in the art of building.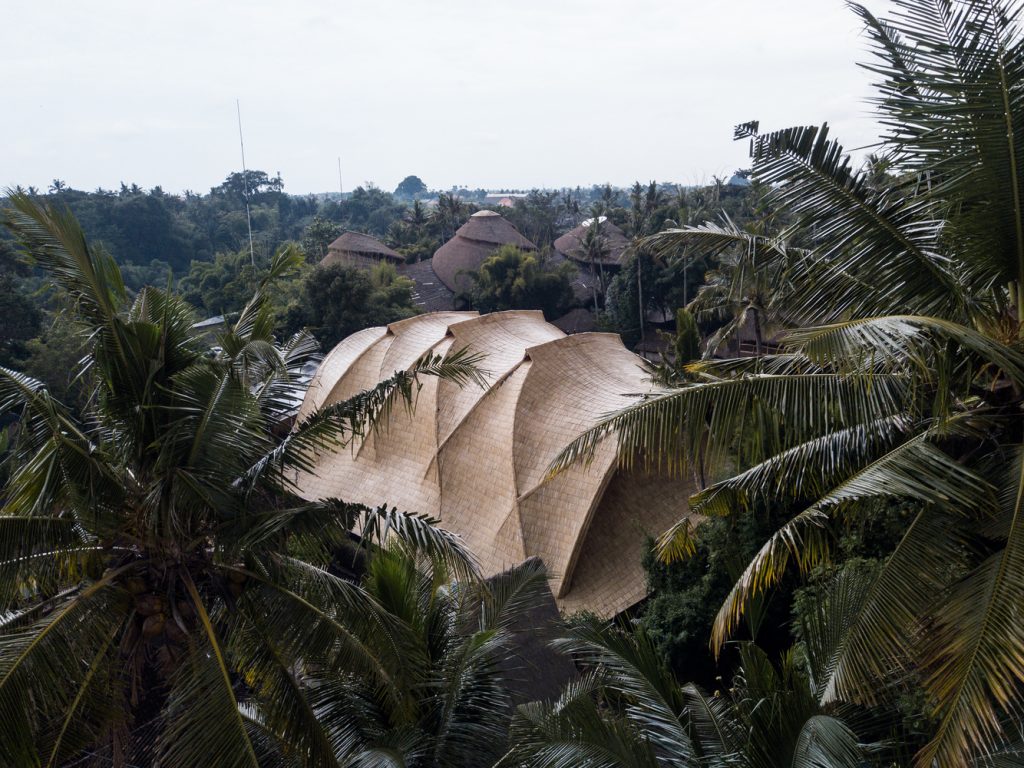 The first building of its kind ever made, the Arc structure built on the Green School campus in Bali represents the opening of new, possible horizons for the world of organic architecture. Built in eight months, this new wellness space and gymnasium is built from a series of intersecting 14 m tall bamboo arches spanning 19 meters, interconnected by anticlastic gridshells which derive their strength from curving in two opposite directions.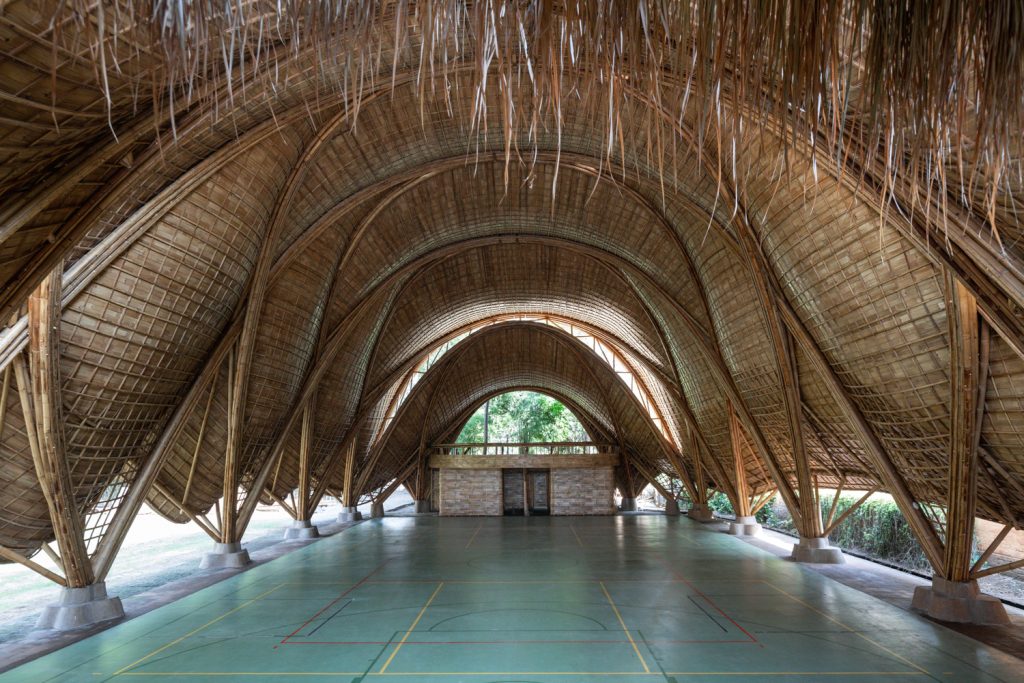 The 41 m long and 23,5 m wide structure required months of research, development and fine tuning of tailor-made details by the Ibuku's multidisciplinary team, who collaborated with Jorg Stamm for the carpentry and with the British structural engineering company Atelier One. The result is a technically revolutionary construction with unparalleled beauty.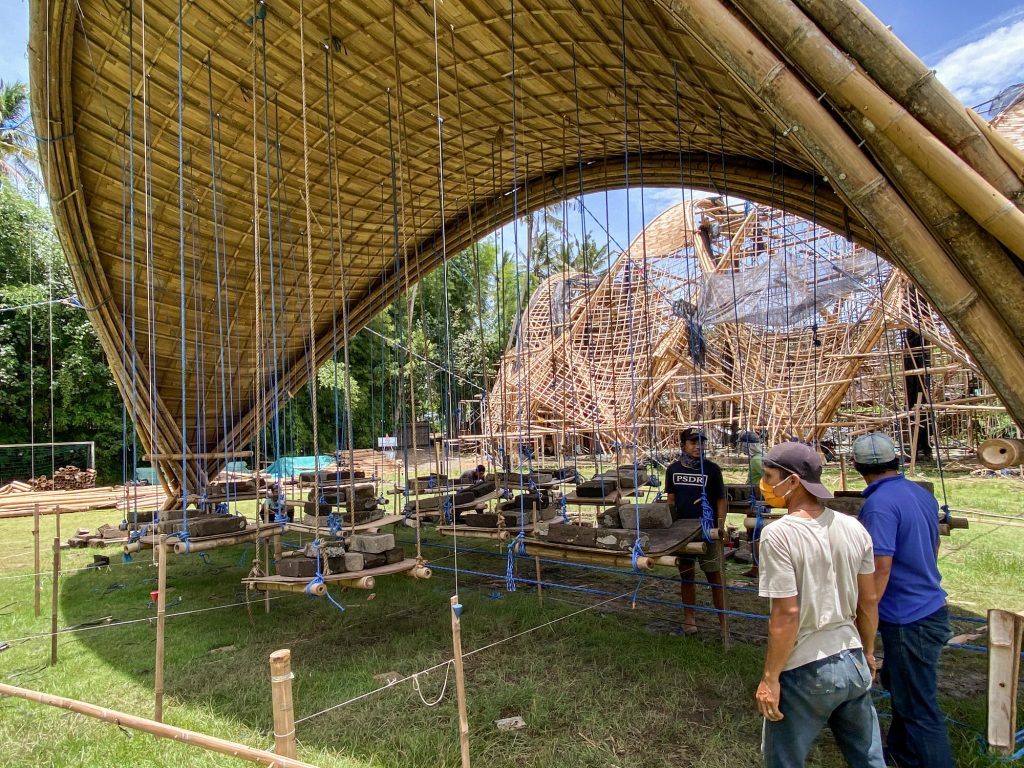 There is always something quite wonderful about ancestral craftsmanship meeting modern construction techniques – commented architect Jules de Laage, Harvard graduate, member of the Ibuku team and The Arc Construction Manager. To ensure maximum accuracy, the craftsmen worked within a three dimensional coordinate system which enabled a reliable adherence of the gridshells' curvatures to specific engineering requirements.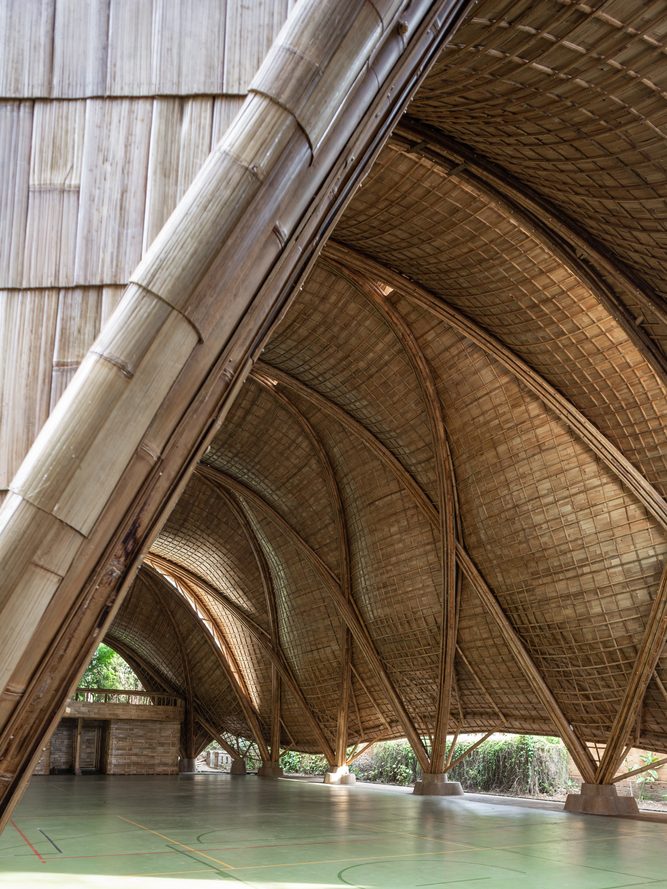 The Arc's counterintuitive orchestration of geometry brings the structure into such a state of equilibrium, which means a dramatically decreased necessity for structural material. This also means an unprecedented inner volume with an incredibly thin structure and without any distracting trusses, which would have occupied useful space destined to the sports and recreational activities of the students.