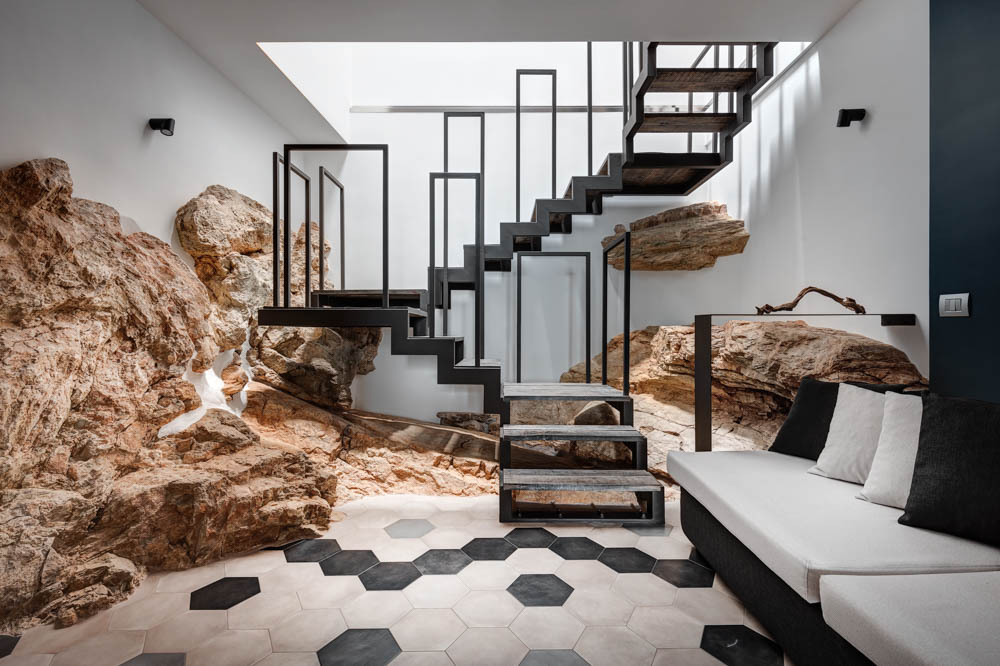 Rocky Slope HouseAA / Pierpaolo Aleandri
Architect:
Pierpaolo Aleandri / Co-Interior Design Masashi Ono,
Photographer:
Stefano Pinci
In Palestrina, one of the richest towns in the Lazio region in terms of history, art and architecture, the architect Pierpaolo Aleandri, rethinks Rocky Slope HouseAA preserving and emphasizing the strong connection between the house and the natural elements that finds its maximum expression in the design choice to preserve the rocky fault as an integral part of the architecture.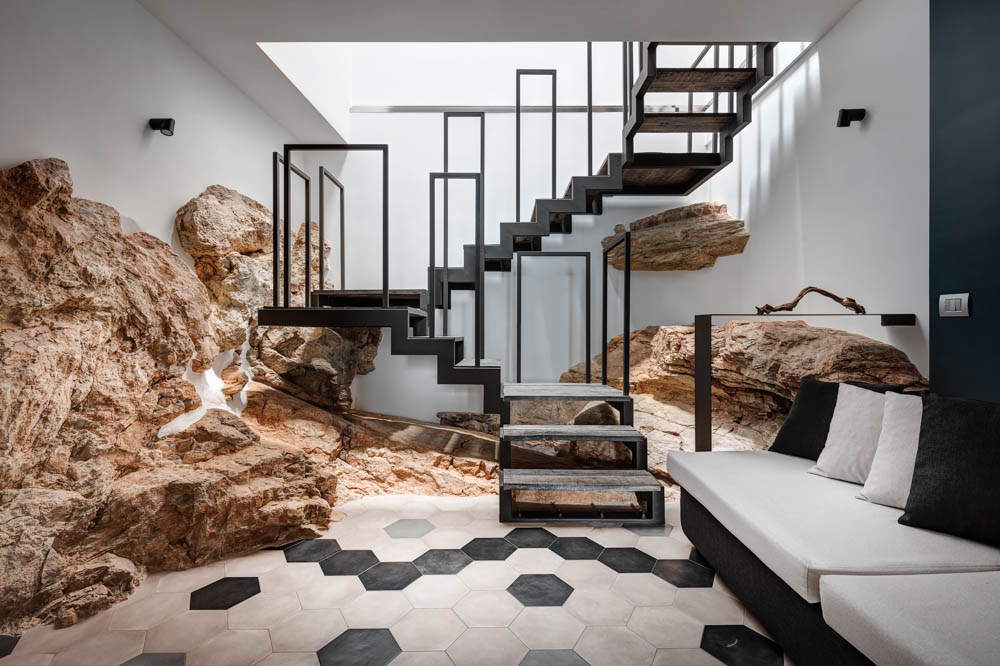 The house is nestled in the northeast of the historic center of Palestrina. Set in a privileged corner position, it is the only dwelling in the area to boast a garden distributed over two levels. The street facing facade is where the main entrance is found, framed on either side by an ancient stone wall. The core concept for this project was to preserve the strong connection between habitat and the natural elements: this renovation emphasizes that connection, suggesting positive tension.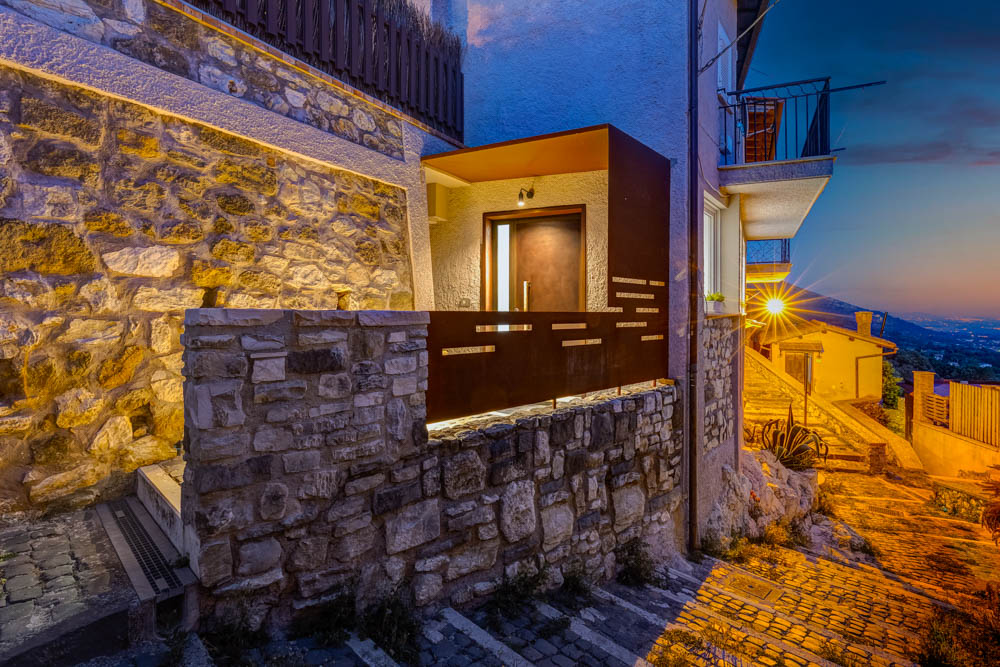 The remodeling work gave us the opportunity to rethink both the internal space as well as the external, giving us a way to establish a new synergy between the house and the garden. The house extends over two levels, the entrance opens onto the living area, facing south and lighted by three large windows; through the dining area one arrives at the heart of the house, where the natural element of stone invades the atmosphere of the home, exalting the verticality of the space, thanks to the zenithal light.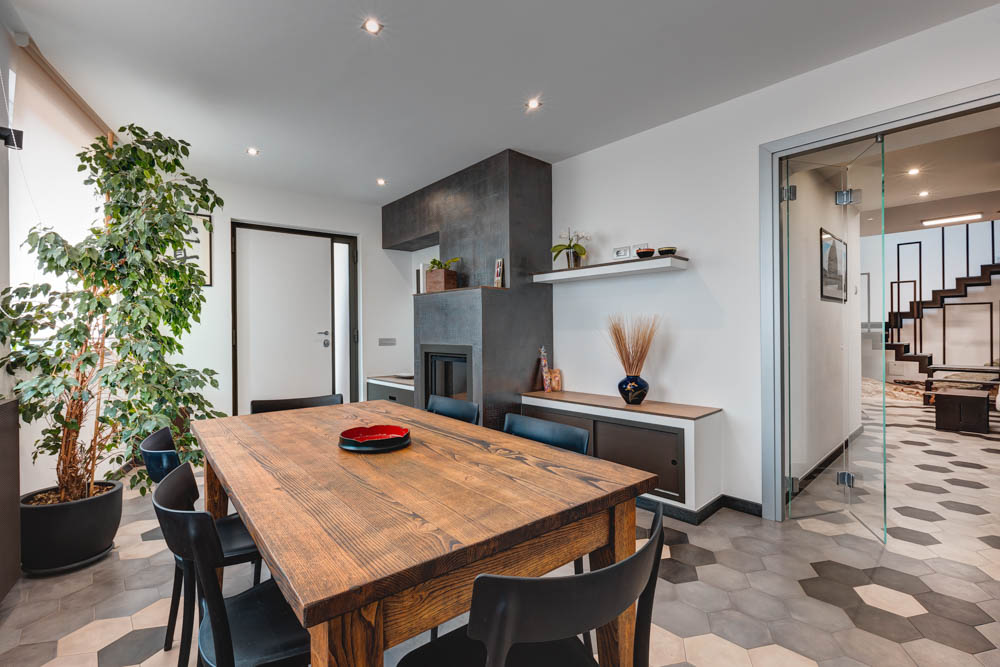 In particular, the choice was made to preserve the rocky slope intact around which the suspended metal and wood staircase was positioned. The upper level is a welcoming space designated as a reading room with access to the garden; it is a warm space with double height walls with ash wood paneling that anticipates the entrance to the sleeping area with a hallway from which you enter the bedrooms.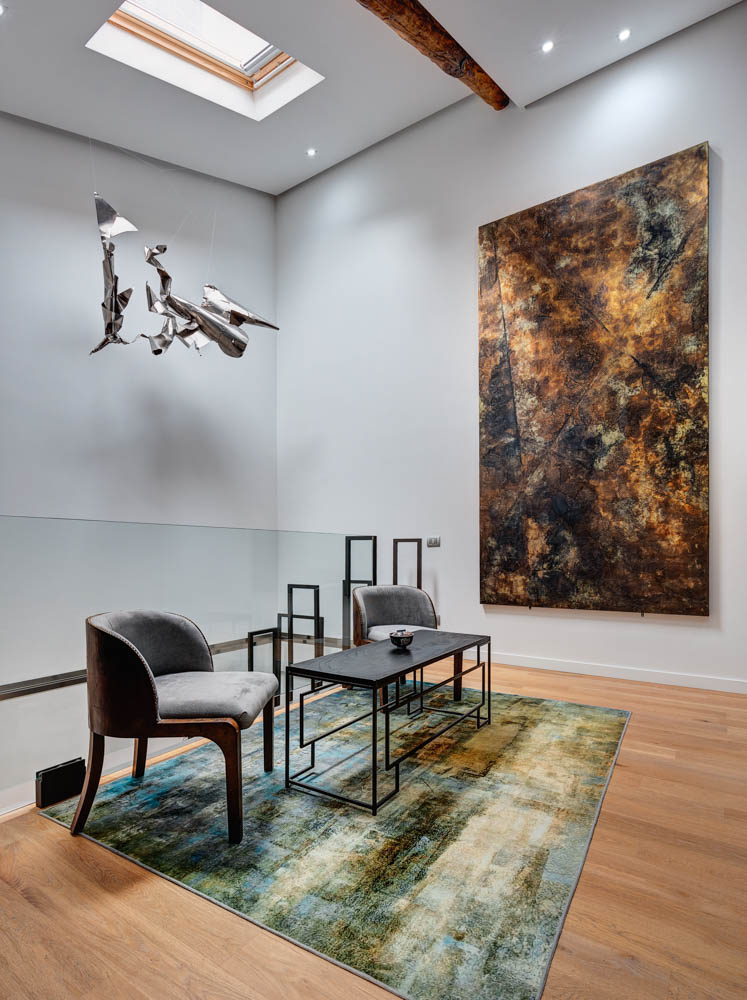 The master bedroom faces southwest and offers a beautiful view of the surrounding landscape; the other bedrooms have direct access to the garden. The master bedroom has been installed with a suspended decorative wall element which divides the room into two spaces, the part behind the wall element is where the closet has been positioned.
The interior is free of superfluous decorations, few are the materials utilized, above all natural elements like stone, wood, and natural light that are fundamental to the entire project with its natural and delicate tones that render the spaces welcoming.