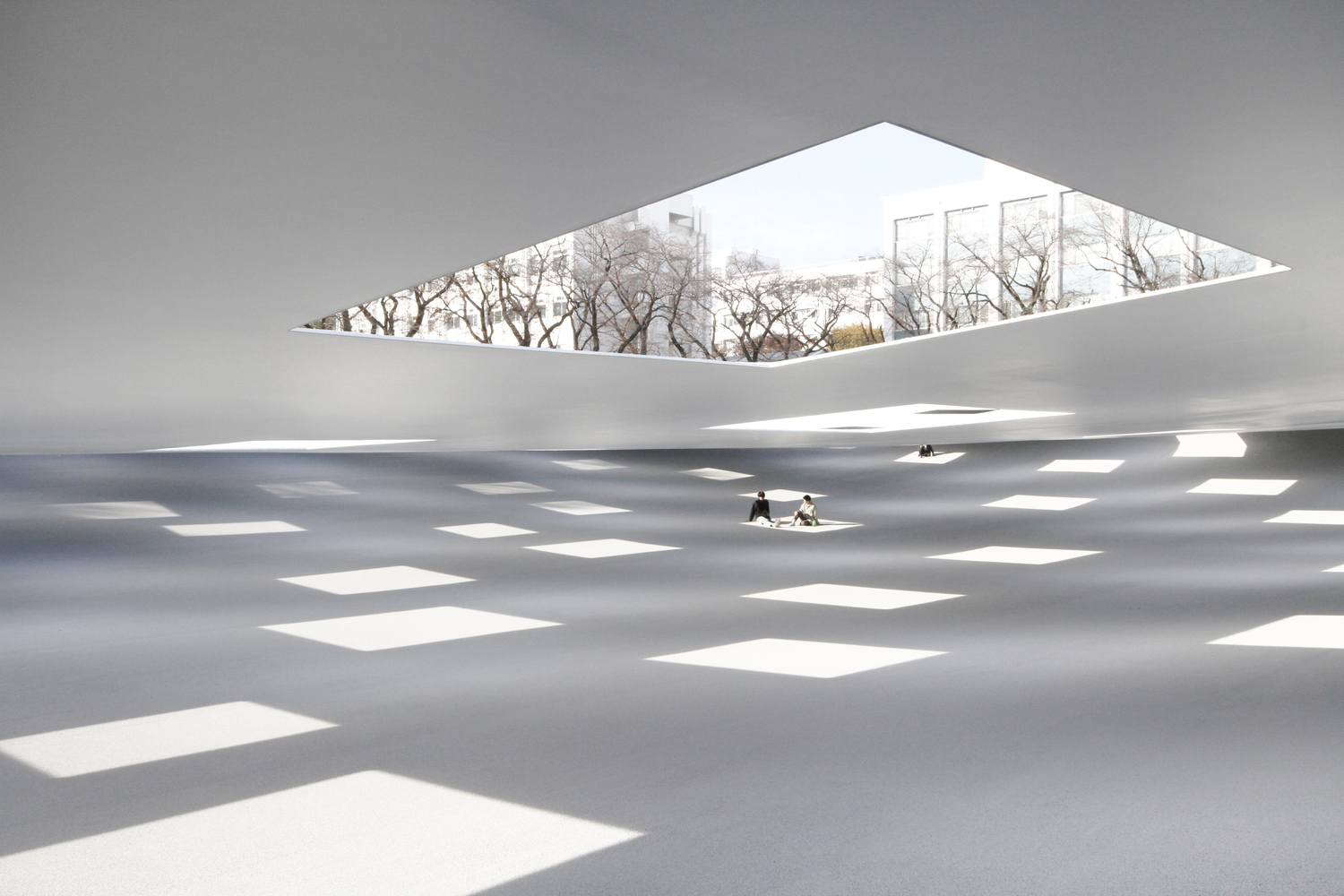 Plaza of Kanagawa Institute of Technology / Junya Ishigami + Associates
Architect:
Junya Ishigami + Associates
Photographer:
Junya Ishigami + Associates
The ethereal, appealing scenery inside the new building that serves as a plaza and gathering place for the students of the Kanagawa Institute of Technology, Japan, originates from the vision of the outsideness as an architectural element.
An open, light scenery, ideally distant from the surrounding buildings, where the ground stretches up to meet the sky at the end of the enormous curved surface, forming a demarcation line that allows the users to perceive the boundless world on the other part of the horizon.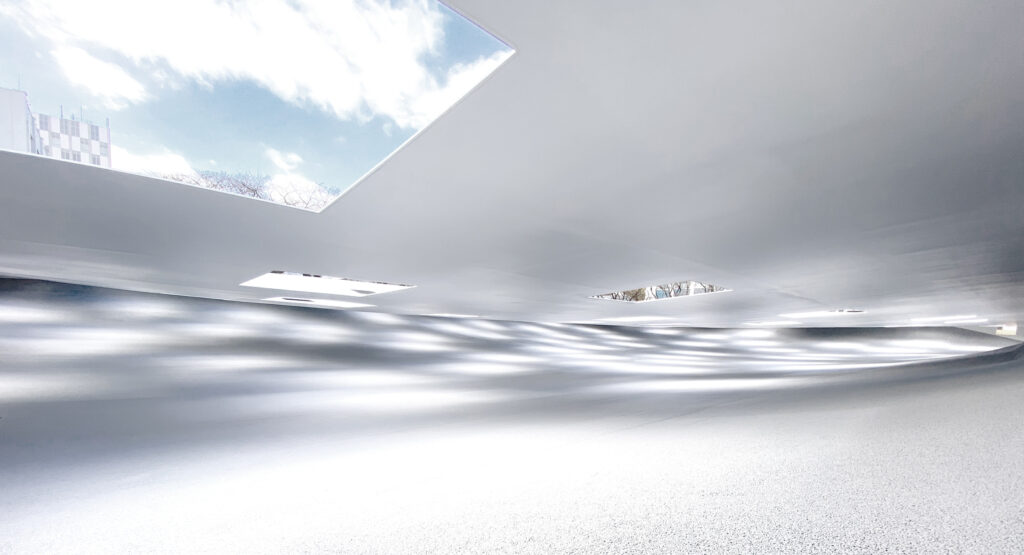 A large iron plate resting on four 250 mm thick supporting walls, without columns inside, bends to form a slightly curved surface that extends towards a slightly concave base. Ceiling and flooring bend in a shared attempt to meet.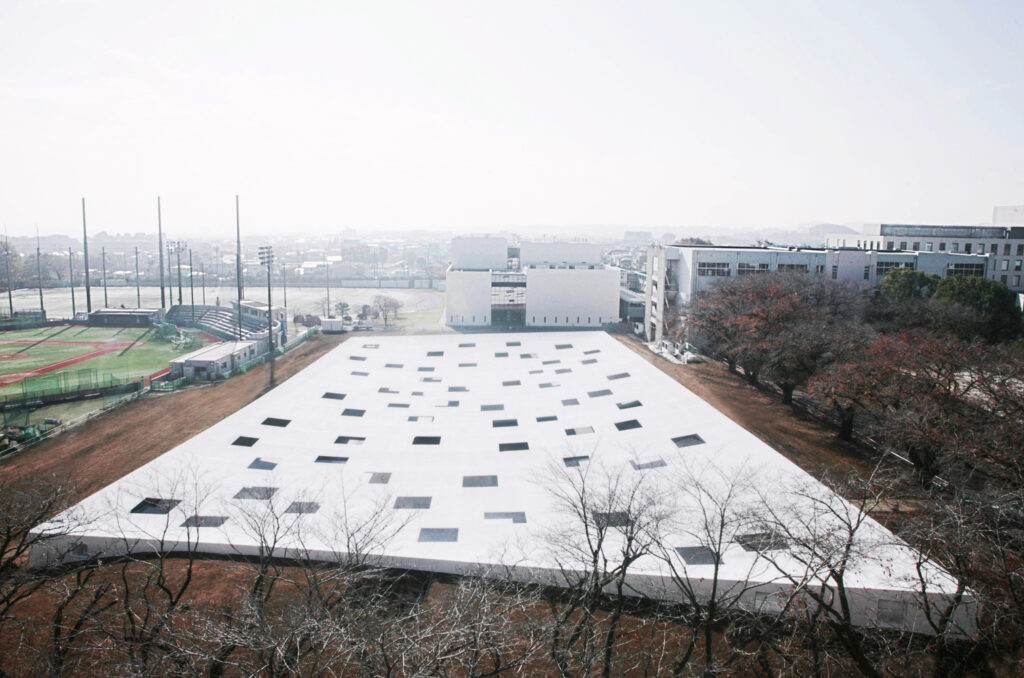 The 59 openings of the roof, not covered by glass, connect the structure and its users with the natural elements: light, sun, wind, rain. Every natural condition perceived by the body becomes a scenic element of architecture. This building is designed for the people who will live it, but, unlike most modern architecture, the starting point is not set to be the standing, but the sitting position.
Within the plaza, people can sit freely on the sloped floor, stand up or even lie down. Pampered by wind, sunlight or by the rain sound, people are in symbiosis with both the built and the natural environment, enjoying carefree and regenerating moments, suspended in time.