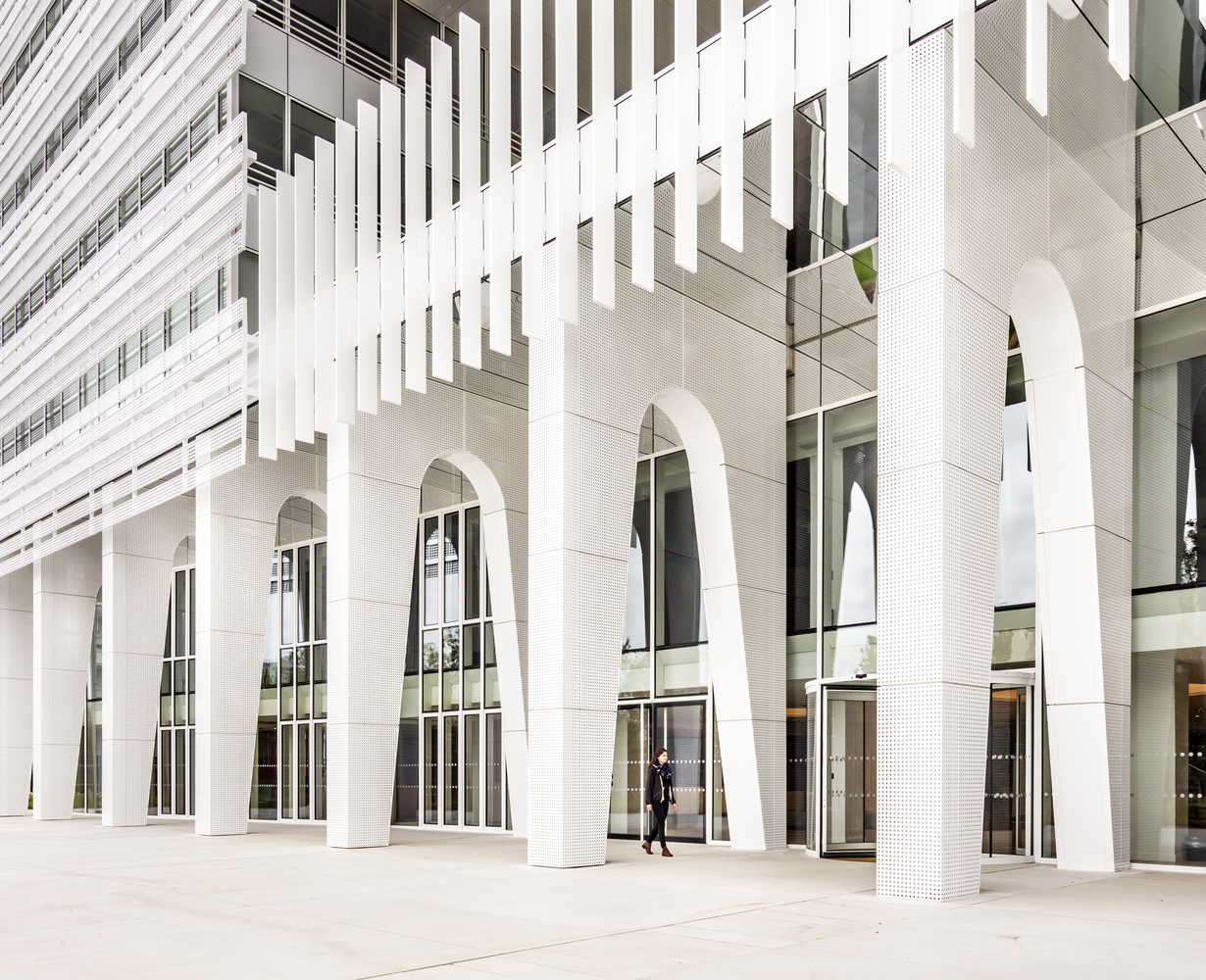 Paris Region Headquarters / Ferrier Marchetti Studio
Architect:
Ferrier Marchetti Studio
In Saint-Ouen, France, the Ferrier Marchetti Studio, founded by architects Jacques Ferrier and Pauline Marchetti, has completed the new headquarters of the Région Ile-de-France, the first prestigious public institution to move from the historic centre of the capital to set up in the Grand Paris metropolitan area.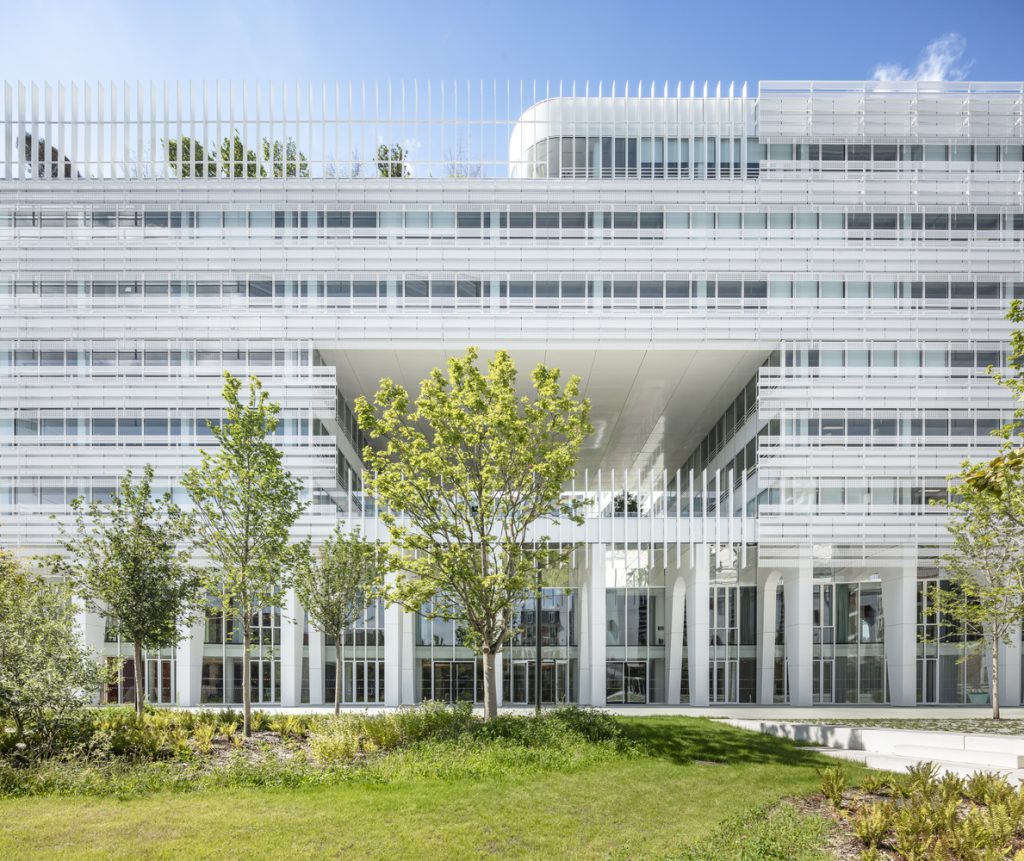 The two buildings that compose the vast complex, though separate and linked only by a walkway, have many points in common and may be interpreted as two variations on the same theme of relationship with the landscape: one is raised above a garden of shade and freshness, the other built around a suspended garden, open on a balcony overlooking the city through a vast loggia. A third garden serves as a forecourt overlooking the city for the whole of the Hôtel de Région.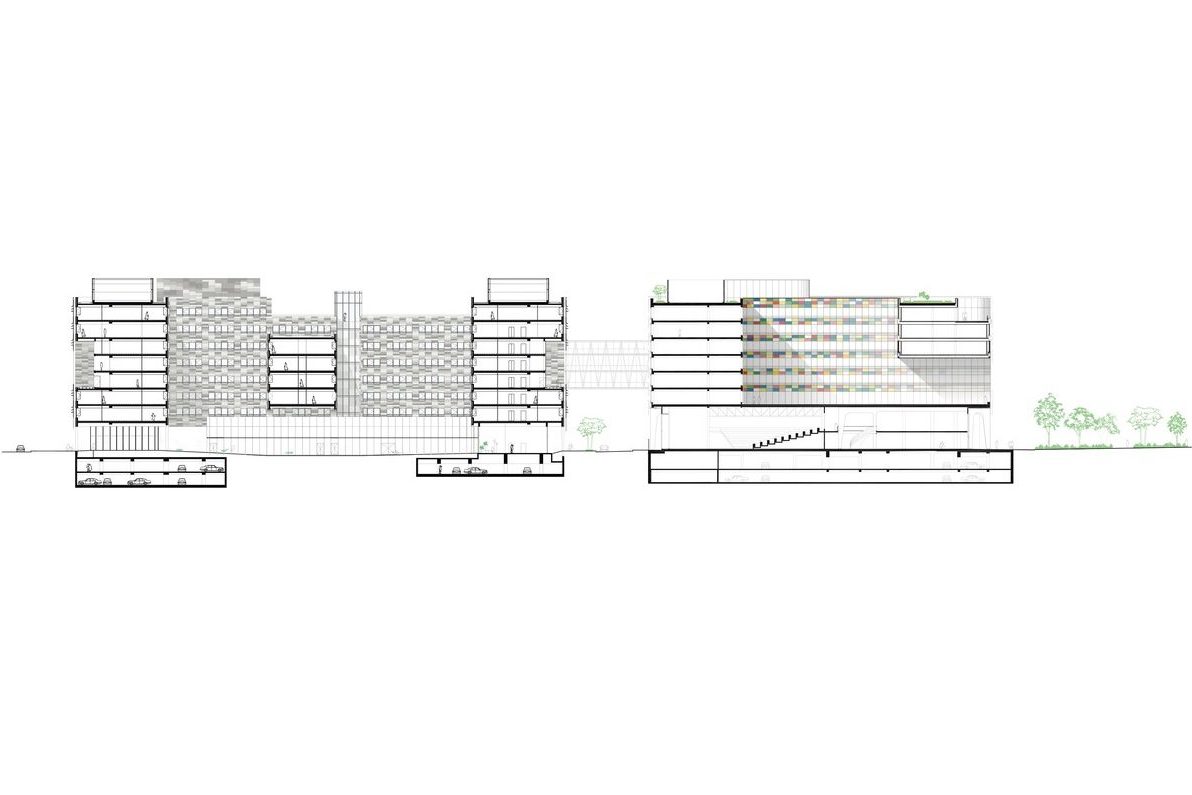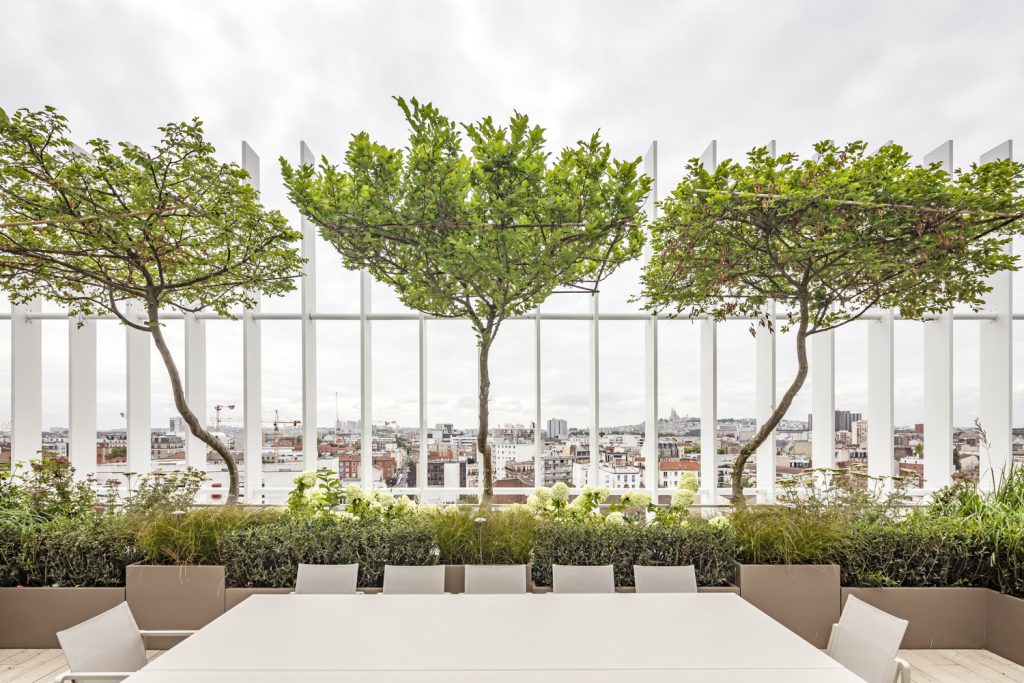 The hall is preceded by a peristyle of arcades that welcomes all visitors and users of the site. The hemicycle, the large multi-purpose room and the public lobby are organised in a vast double-height volume, transparent and bathed in natural light.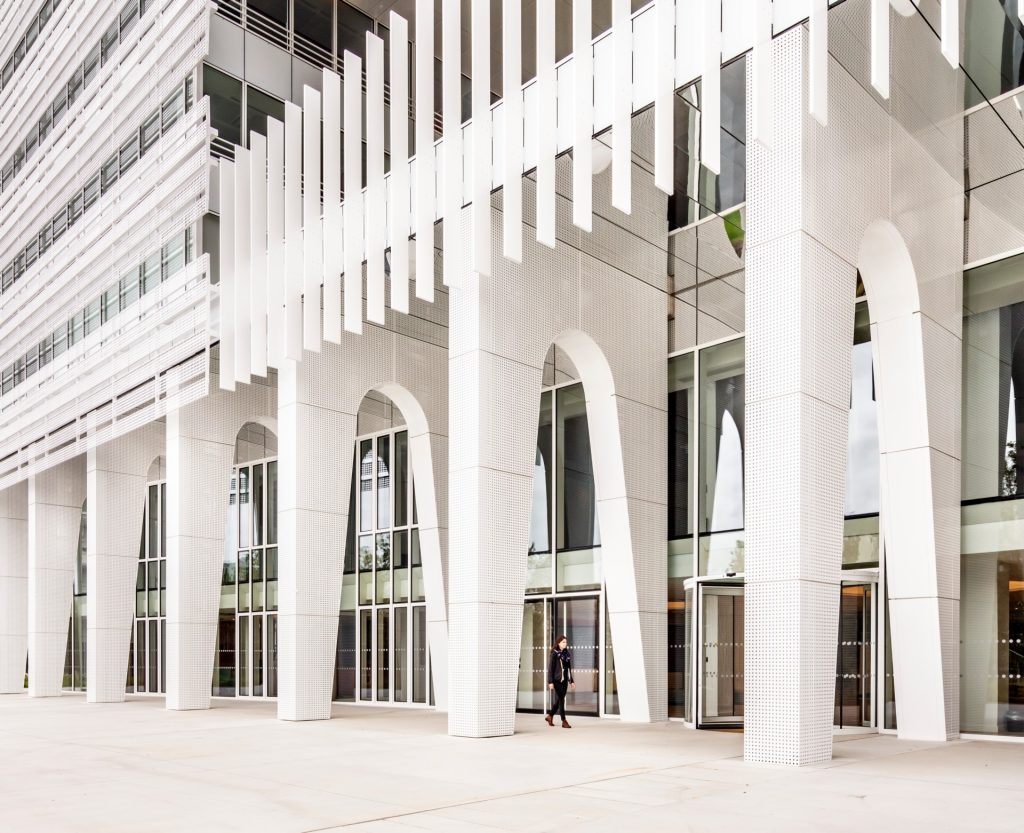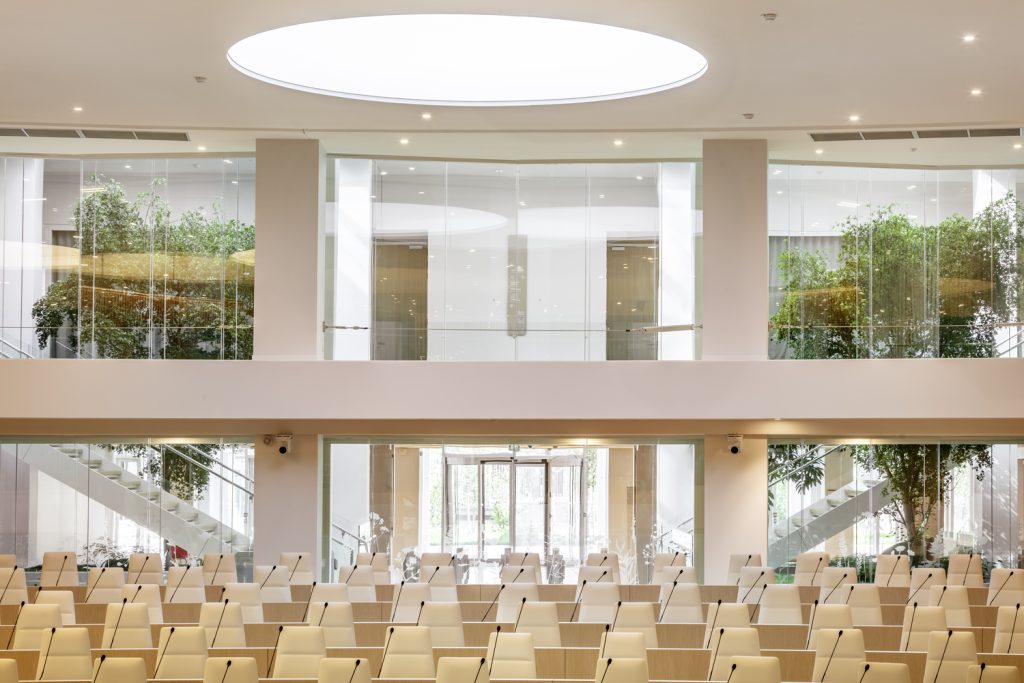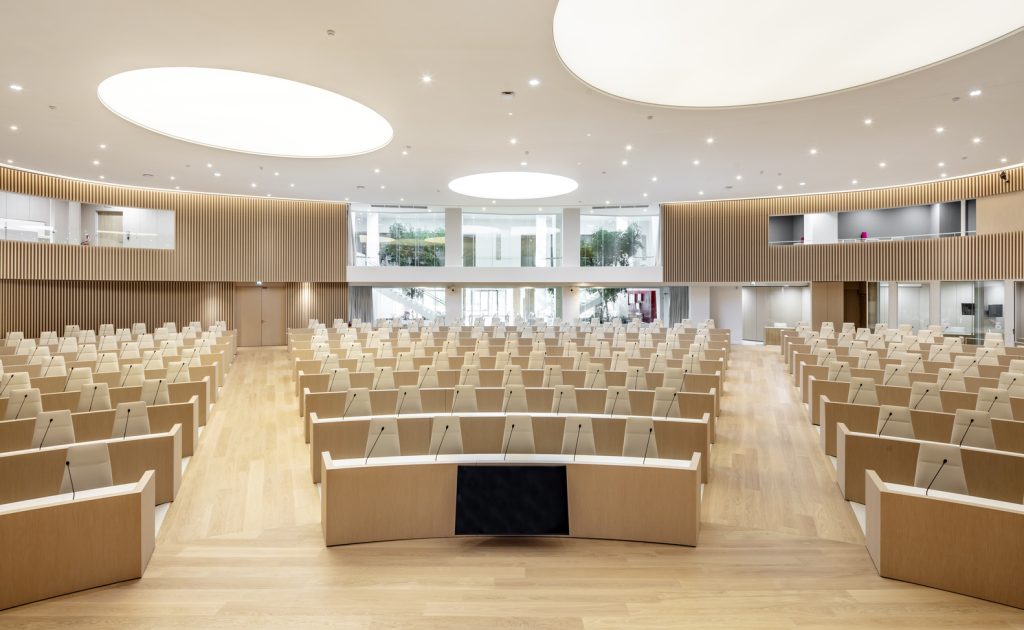 The administrative offices are organised and distributed on the upper levels, while the two underground levels in both constructions provide parking. The architects used a simple device to offer optimal lighting in the workspace on all the upper levels, a double-façade system in which horizontal or vertical moulding varies subtly according to the orientation of the façades and the spaces behind them, serving an important function as a sunbreak while bringing rhythm and dynamism to the whole, contributing to the general sense of openness conveyed by the complex.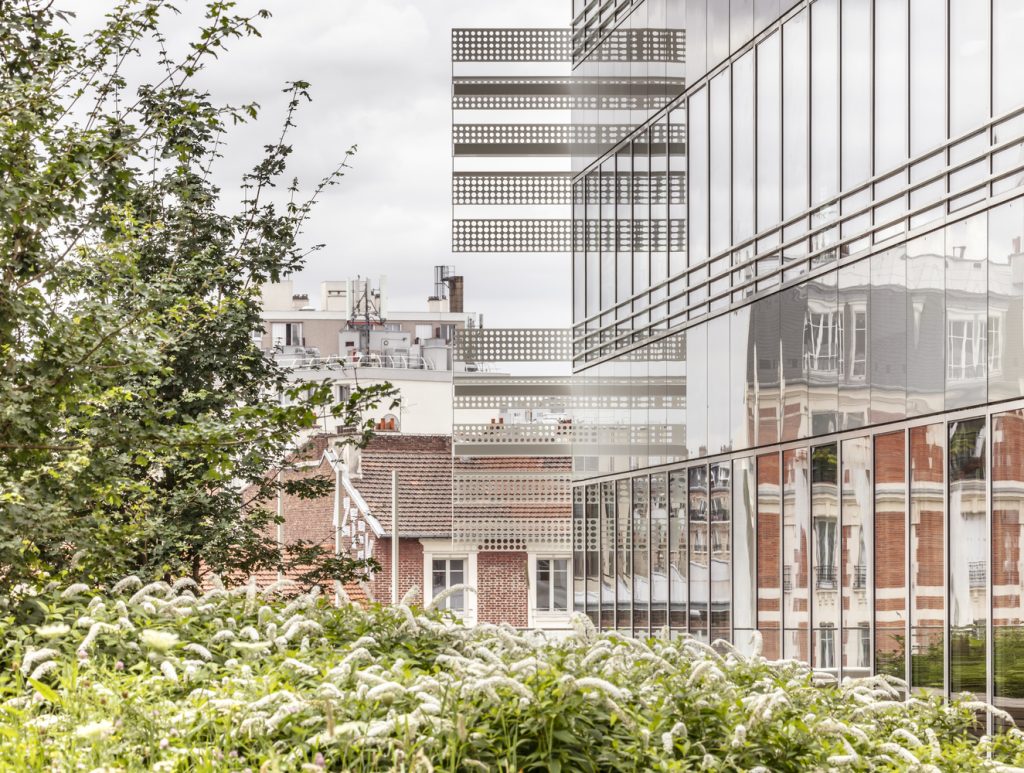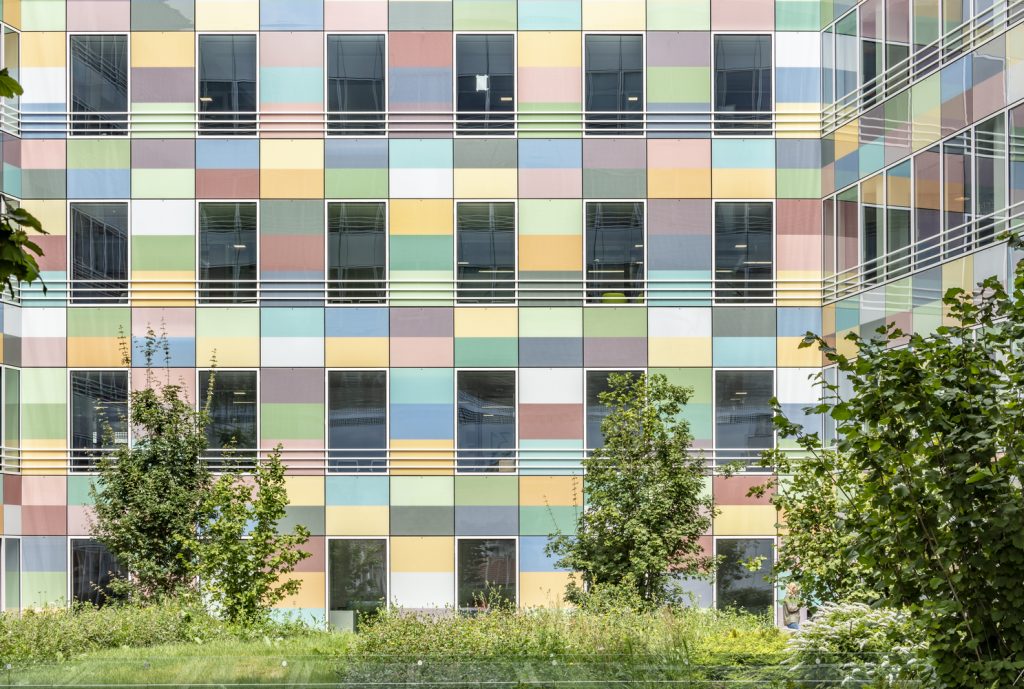 The overall image is that of an open and impressive yet frugal institution, in harmony with the metropolitan and climatic challenges of its territory
Lead Architect: Ferrier Marchetti
Interior Design of Public Spaces: Denu & Paradon
Space Planning: Saguez & Partners
Landscape: D'Ici-Là