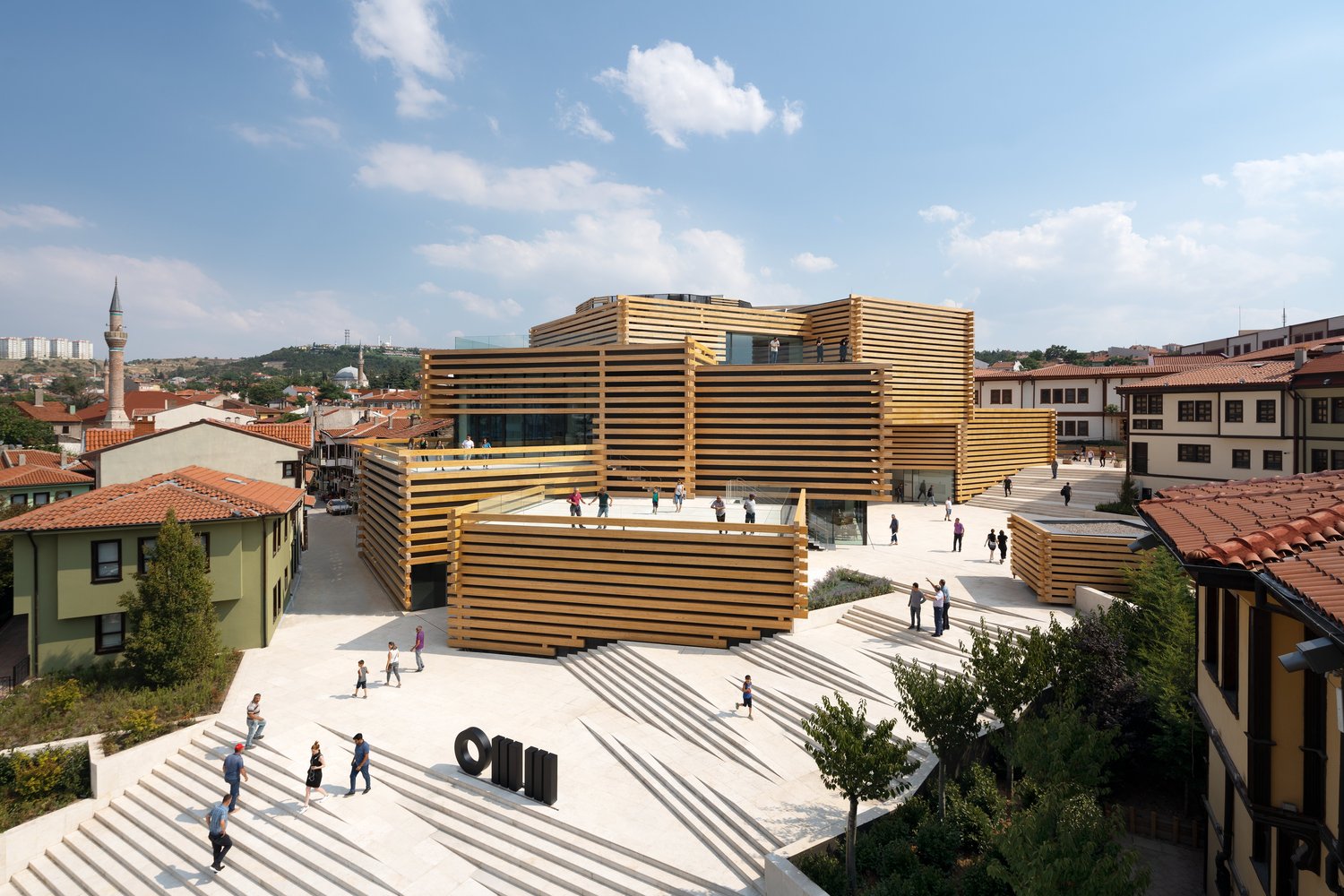 Odunpazari Modern Art Museum / Kengo Kuma and Associates
Architect:
Kengo Kuma and Associates
Photographer:
Studio NAARO, Batuhan Keskiner
The new Odunpazari Modern Art Museum, designed by Kengo Kuma and Associates to exhibit the significant art collection of the Turkish construction tycoon, architect Erol Tabanca, opened on September, 8.
Located in the city of Eskişehir, in the northwest of Turkey, the museum has been designed to satisfy Tabanca's ambition to promote Turkish art and to make an important cultural contribution to his hometown, known for its university and its young and dynamic character. The 4,500 sqm building is located in the Odunpazari district – meaning in Turkish wood market – a newly developed urban area, characterized by traditional Turkish-Ottoman wooden houses lined up along meandering small streets.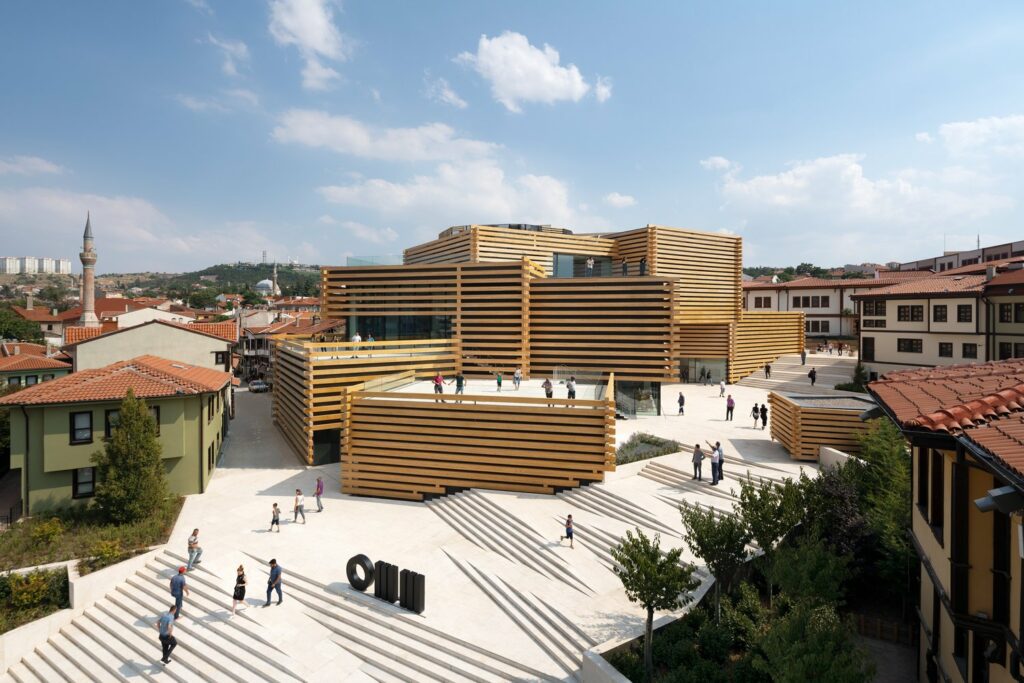 With the aim to reflect this urban scape quality while paying homage to the local architecture, material and construction techniques, the design strategy was to make a volume in aggregation, stacking small wooden boxes to create an urban scale architecture. The stacked volumes at the street level, corresponding to the scale of the surrounding houses, gradually grow taller towards the centre of the museum to reflect the urban scale and become the new cultural landmark of the city.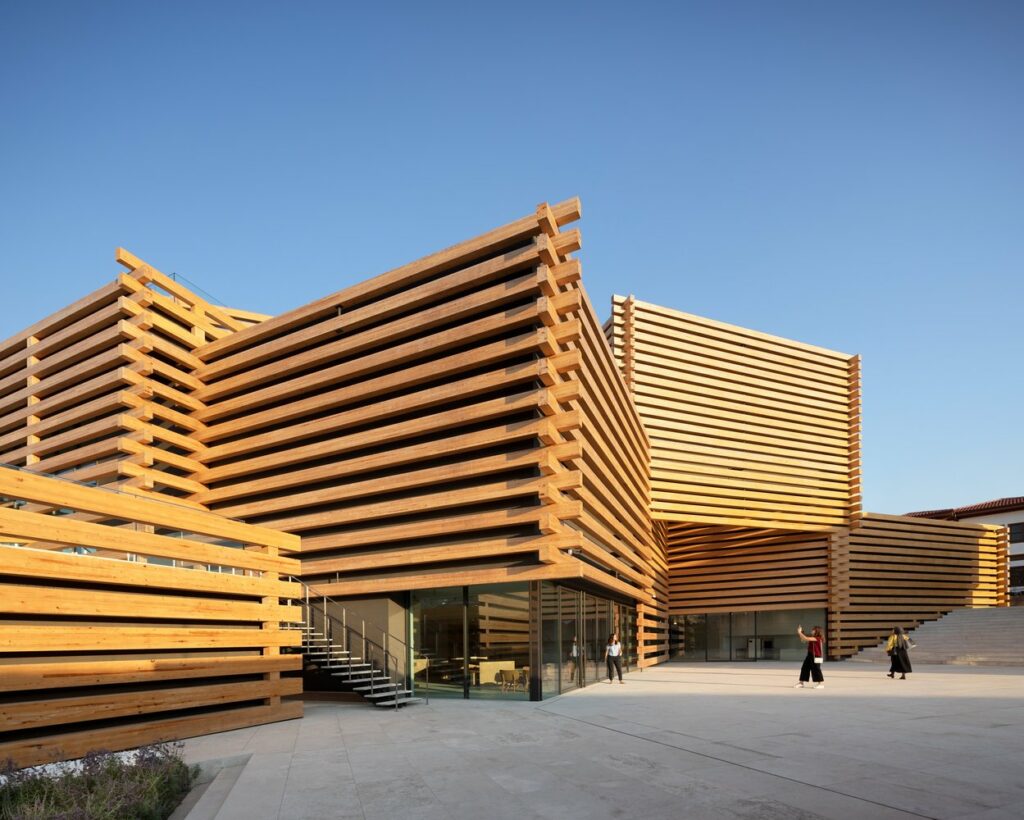 The new Odunpazari Modern Art Museum, designed by architect Yuki Ikeguchi, partner at firm Kengo Kuma and Associates, refers to local architecture with its cluster of stacked and interlocked blocks surrounded by laminated timber beams and it pays homage to the urban landscape of the Odunpazari district and to the historical timber market it once hosted. The horizontal timber planks that envelop the museum dialogue with the lines and the arrangement of the surrounding traditional houses.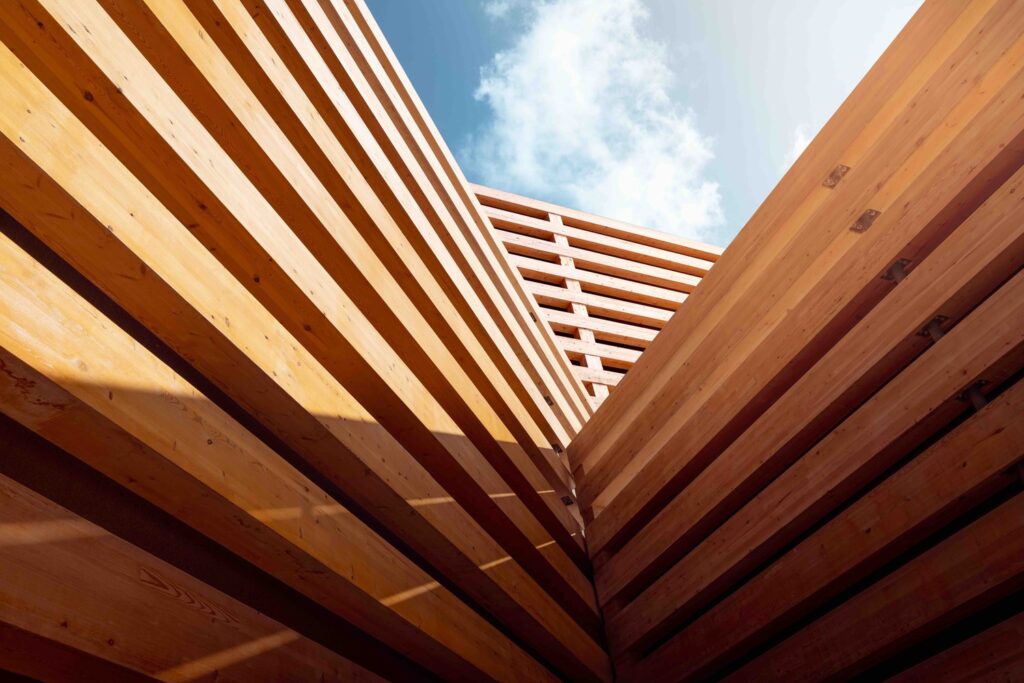 The single volumes have been designed in different sizes to create diverse scales of exhibition space inside: the lower volumes are larger to offer the opportunity to exhibit large-scale art works and installations, while the smaller volumes on the upper levels provide more intimate spaces. The large central atrium, composed as well by timber slabs, connects the three levels of the museum up to a large skylight, which floods the internal spaces with natural light.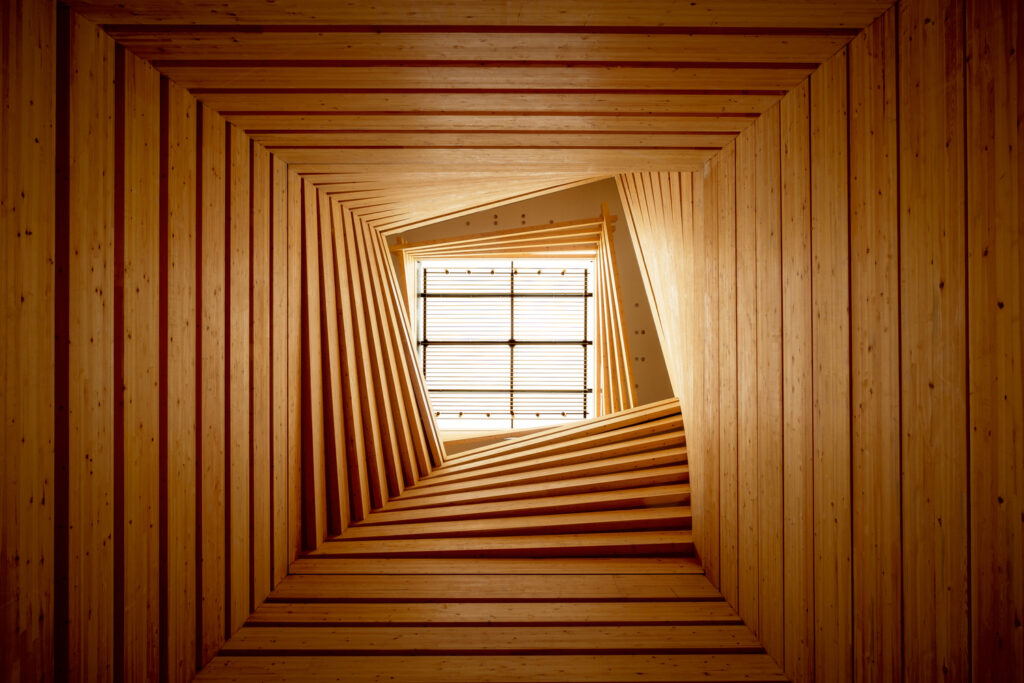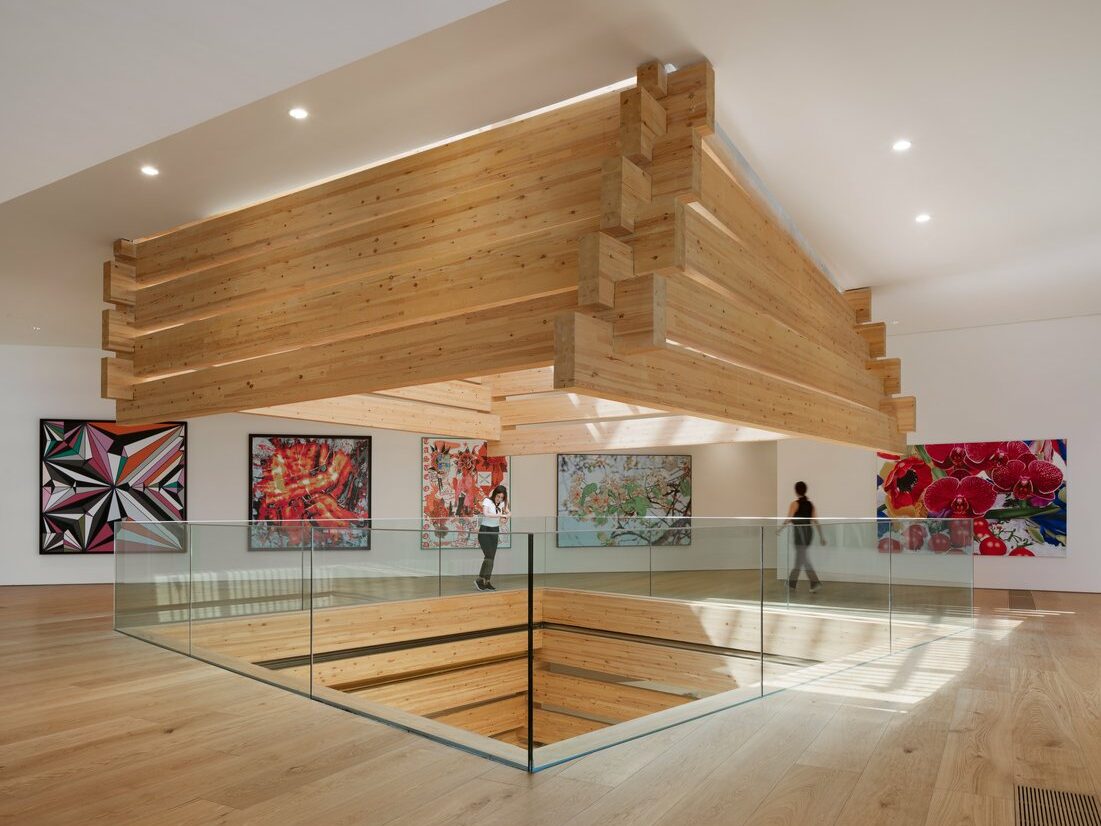 A new stepped plaza outside the museum acts as a catalyst and meeting point between citizens and art and between the city and its history. We were deeply inspired – architects Kengo Kuma and Yuki Ikeguchi said – by the history, the culture, the human scale and the unique streetscape of Odunpazari and we very much hope that the new museum can soon become an important reference for the city.