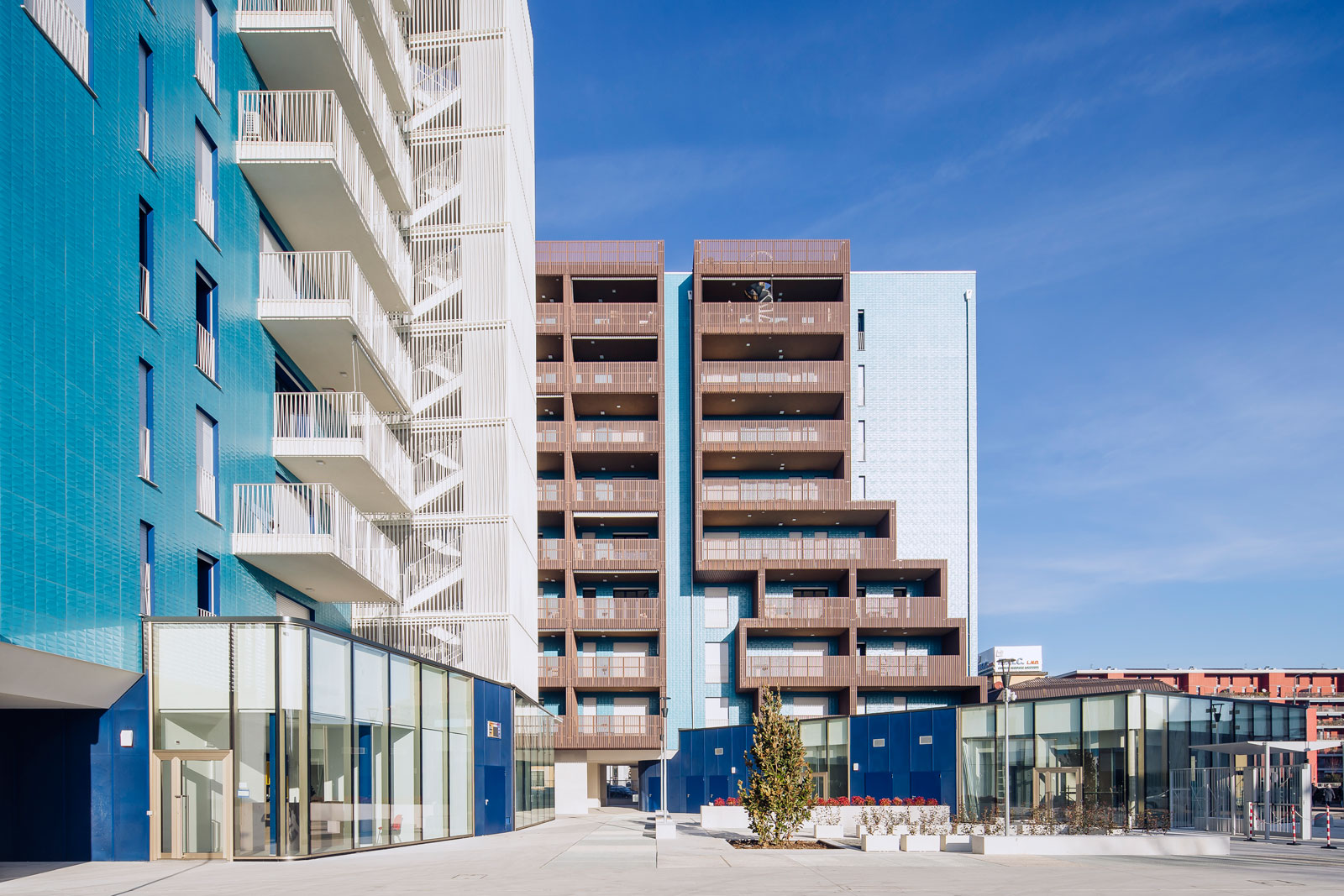 Living the Right to Housing: the residents' experience
In issue 72 of IQD, curated by architect Andrea Boschetti in collaboration with Alessandro Maggioni and focusing on the topic of the Right to Housing, Carla Ferrer, architect, co-founder of ITER studio in Milan, urban designer at Harvard University and architect at ETSAB in Barcelona, has interviewed some residents of cooperative housing projects in Zurich, Barcelona and Milan, who told us about the potential and challenges of living in innovative social housing models designed to promote the right to housing and to help improve the neighborhood and the city.
The people interviewed are:
Beda Troxler

lives with his partner and two children in an apartment in the Zollhaus complex in Zurich, a 5,000 sqm project completed in 2021, designed by firm Enzmann Fischer und Partner and promoted and developed by Kalkbreite Cooperative.
Monika Saxer lives with four women and two men aged between 57 and 68 in a 215 sqm apartment in the Zollhaus complex in Zurich.

Carles Baiges Camprubí

lives with her partner and a threeyear-old child in a 60 sqm apartment in La Borda Cooperative in Barcelona, a 3,000 sqm project completed in 2018, designed by Lacol and promoted by La Borda Cooperative.

Margherita Banal

lives with her partner in Cohabitat Lambrate in Milan, a project of around 13,000 square meters, completed in 2019, designed by Atelier(s) Alfonso Femia and promoted by Consorzio Cooperative Lavoratori and Delta Ecopolis Soc. Coop.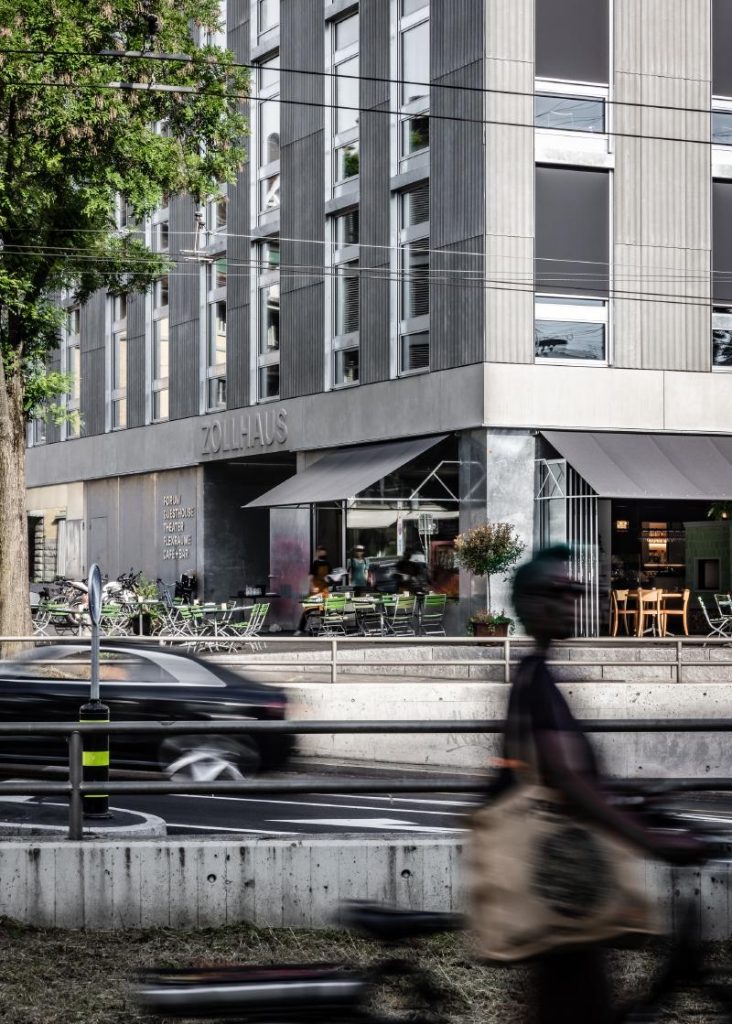 1. What are the main values associated with the experience of living in a state-of-the-art residential cooperative complex?
Beda Troxler: It may sound provocative, but for me a great quality of the project is the lack of private balconies, replaced by large shared terraces on the roof and on the first floor, the latter where children often meet to play. We realized this after being away for a few months: upon returning, the other residents organized a small welcome party on this terrace, which made us feel part of a strong community that is growing with and for us. Hardly anyone has a 300 sqm terrace in the center of Zurich! Another basic quality of Zollhaus is the intergenerationality and heterogeneity of the residents, which allows our children to grow up in a stimulating context.
Monika Saxer: We live in a context of positive and easy intergenerationality. We organize together the shared areas of our apartment and the terraces. We are always creating new projects, such as building a pergola or expanding the garden on the terrace near the tracks. This too requires continuous coordination and exchange, but to us it represents an added value compared to more conventional projects. The appropriation of these spaces creates a sense of responsibility, but it has also allowed us to get to know each other quickly. There are always group activities and conversations. In our building, 40% of the surface is dedicated to spaces for work and culture. This combination of life, work and culture makes us feel like we are in a small village. The place radiates and continually attracts people from the surrounding areas and from the city.
Carles Baiges Camprubí: The main value is living in a community, supporting each other. It is also living in a political project in line with our ideals, i.e. in the most sustainable way possible.
Margherita Banal: In my opinion living in an innovative housing context mainly means experiencing the encounter with the other. In increasingly alienating cities with exclusive buildings, I like that the home is instead a place where we can establish relationships and experience acceptance, sharing and, why not, positive conflict resolutions. Furthermore, these projects are often built with particular attention to sustainability – as in the case of the energy class – what I find substantial in this era of climate crisis.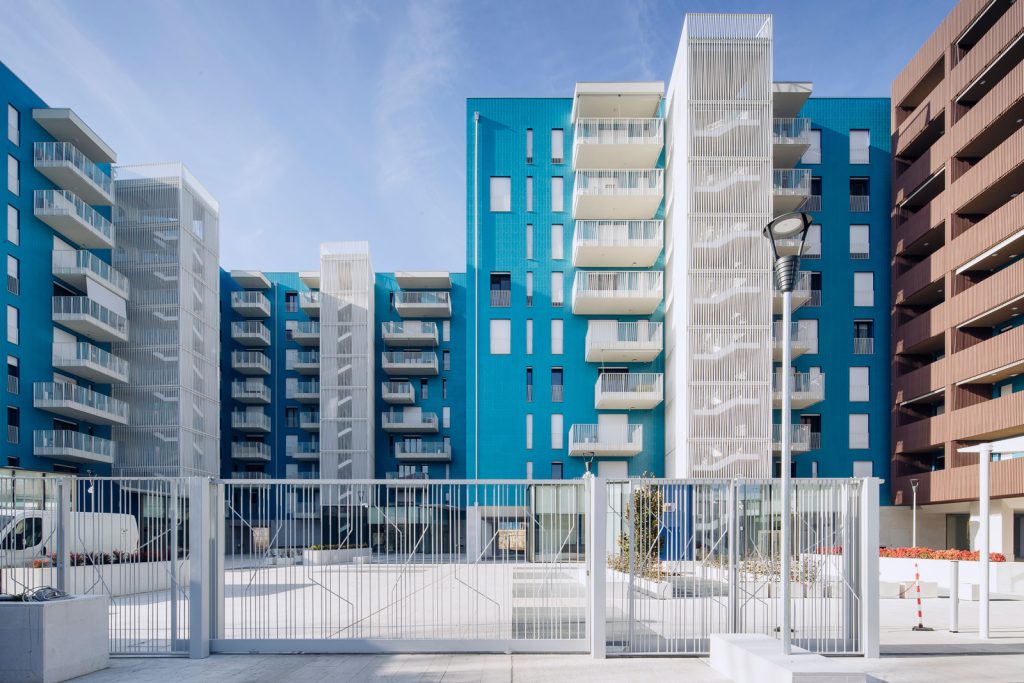 2. What are the main challenges of living in such a context?
Beda Troxler: Living here entails taking risks. The boundary between public and cooperative space is not clearly defined and this can create conflicts. For example, there are teenagers who meet on the community terraces; the residents of the complex try to be tolerant, but we have had difficult moments and situations of insecurity. Another aspect of the project is the reduction, in terms of environmental sustainability, of construction materials, and not only. The challenge is to be able to accept all this as an opportunity: through sharing, we can achieve more with less.
Monika Saxer: The self-management of the shared spaces always implicates challenges in terms of decision-making processes. The commitment is not the same for all people and this is not taken for granted. The most difficult thing is to divide up tasks without always having the same people carrying them out. It is a challenge often leading to long discussions. Our apartment is also very exposed in the city: it is necessary to define the relationship between inside and outside, between what is private and what is public. All are guests, but they must also respect us as residents.
Carles Baiges Camprubí: This type of project requires a high level of involvement and dedication. Among other things, it is necessary to know how to manage the conflicts that may arise between the people who live there so that the coexistence and the common project are not undermined. Furthermore, being this an innovative experience for Spain, there is not yet enough public aid to make it easier and more accessible. In some respects, for this reason we find ourselves in a certain legal precariousness.
Margherita Banal: The main challenge is to always live the relationship and the exchange between people, even when it is difficult. If we think of an innovative project in the abstract, it is easy to imagine neighbors very similar to us, with whom everything will always be idyllic. In everyday life, however, we are not all the same – fortunately, in a way – and this can lead to small conflicts, for example in the management of common areas. Creating together regulations to live in these spaces can therefore be a way to grow, useful also for the life outside the complex. The challenge, for me, is not to shy away from possible difficulties or conflicts, but to seek a dialogue and a compromise with the other that lead to having the common spaces truly lived by everyone and not just by few or, even worse, by no one.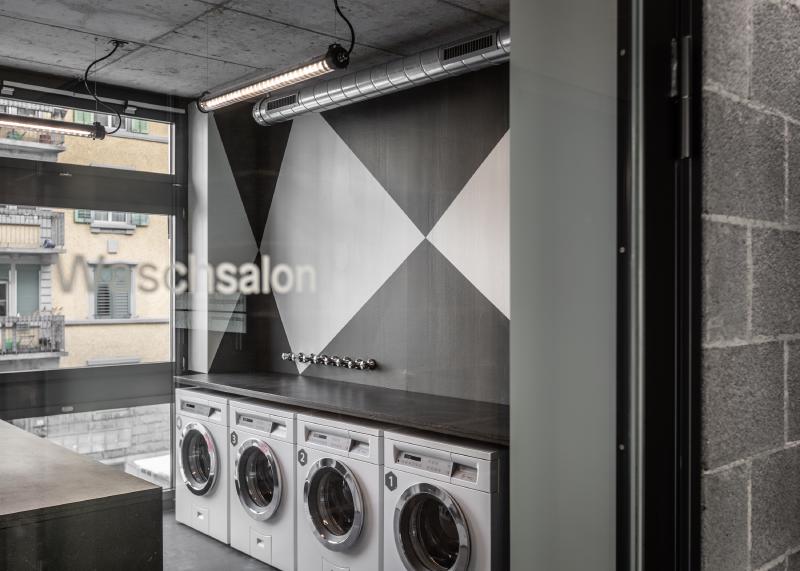 3. What aspects might be improved regarding the design of the complex?
Beda Troxler: In my opinion, the architectural project is extraordinary, it has truly achieved the goals and the initial vision. I could only point out two details: on the one hand, the acoustic comfort in the rooms has not been conceived for apartments where different family units live together, and could be improved to offer greater intimacy. Furthermore, the flexibility to enlarge or reduce the apartments could be improved, for example by allowing an intermediate room to change the unit according to needs. There are times when the nucleus of residents grows or shrinks, and it would be interesting to offer this spatial flexibility.
Monika Saxer: We are satisfied with almost everything. The dissatisfaction rather concerns organizational issues. The combination of habitats and cultures has sometimes led to noise-related annoyances. It is necessary to have enough space for children to play and suitable places for young people, which are currently lacking. What was designed for children on the terrace was not accepted: for this reason we are now developing together new playsets for them. From our custom-made house we can draw conclusions for future ideas and the next projects. From an external perspective, many believe there is too much concrete, others think there is a lot of noise pollution, because the spaces where people live and those where common cultural activities take place are too close to each other.
Carles Baiges Camprubí: Being the project curated by my studio, I am in principle very satisfied with the result, especially considering the tight budget available. Despite it, we managed to make a very energy efficient building and to build it in wood. Furthermore, we learned a lot from this experience, transferring then some observations into the subsequent projects. For example, the common spaces are closely linked to the domestic spaces of the residents, and there is no way to separate them in order to open them to people outside the cooperative without interfering with the intimacy of the community.
Margherita Banal: I wish there were more and more common and shared spaces, while maintaining the private space of the family unit, which to me remains fundamental. Italy, in my experience, is at a very early stage, here we talk about bike rooms, party rooms, libraries… still the laundry, present both in the complex where my husband and I are now renting and where we will then go to living as landlords, seems a bizarre choice for many Italians. I know that in other contexts abroad it is much more common to have shared spaces and I think it's nice to live in a house that has some fluid places, which are not private, but neither are they something external to the home. Therefore, although I don't hope for the creation of an enclosed space totally independent from the city, I would like to have more proximity services and places that foster exchange within the different complexes.