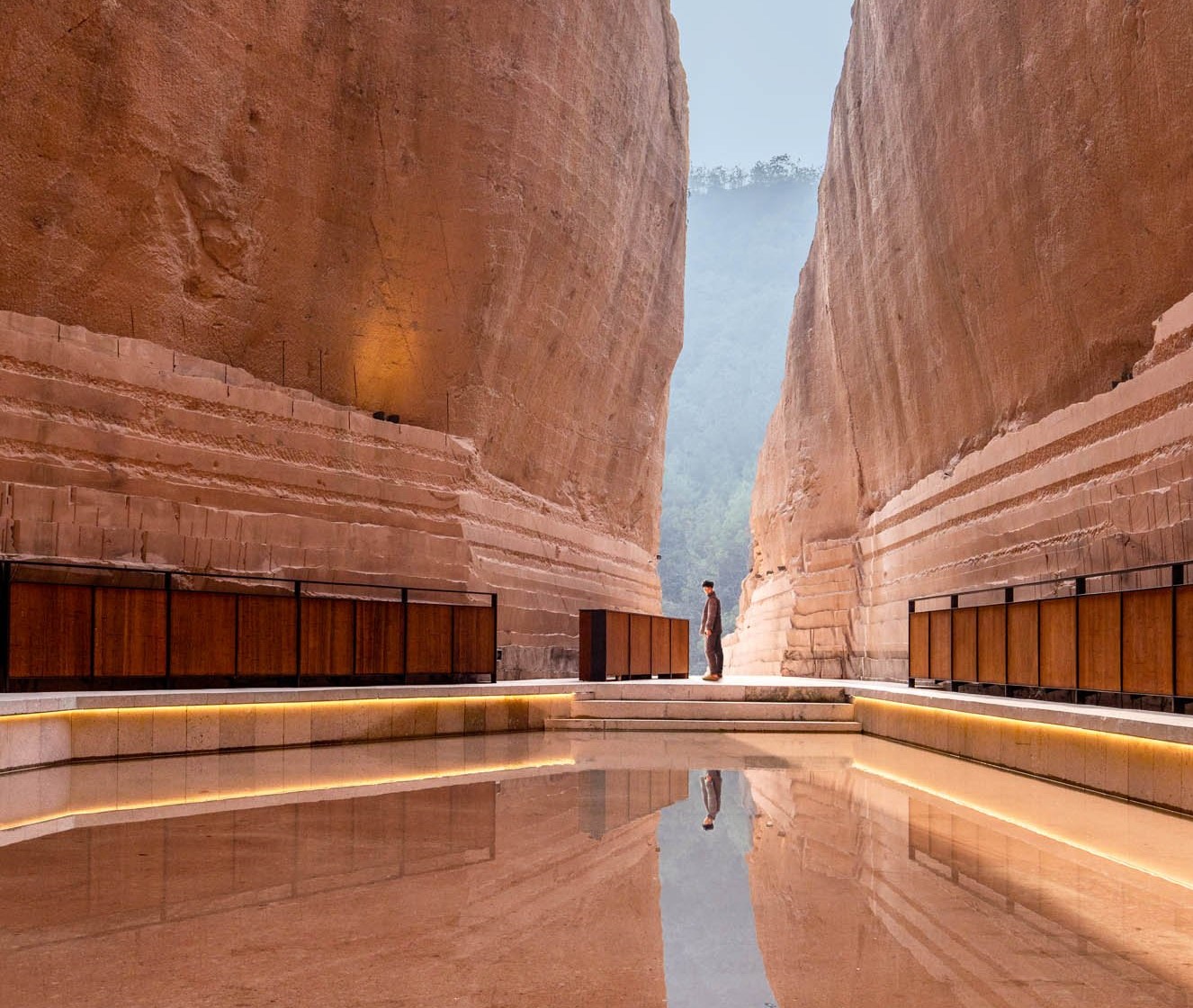 Jinyun Quarries – The Quarry as Stage / DnA_Design and Architecture
Architect:
DnA_Design and Architecture
Place:
Jinyun County Bihui Quarry, Jinyun County, Zhejiang, China
Photographer:
Wang Ziling © DnA_Design and Architecture
The mountainous landscape of Jinyun County in Zhejiang Province, China, has been shaped by the manual mining of natural stone. For the rugged and hard-to-access region, the Beijing architect Xu Tiantian and her team DnA_Design and Architecture asked to develop strategies for new uses for nine of the over 3000 small, abandoned quarries, which now provide a stage for cultural and social activities, and simultaneously strive for ecological improvements and create new economic perspectives for the rural population. The pits, provided with new functions, have become part of a public infrastructure that puts historical aspects extending back over a thousand years as well as the everyday culture heritage in a new context.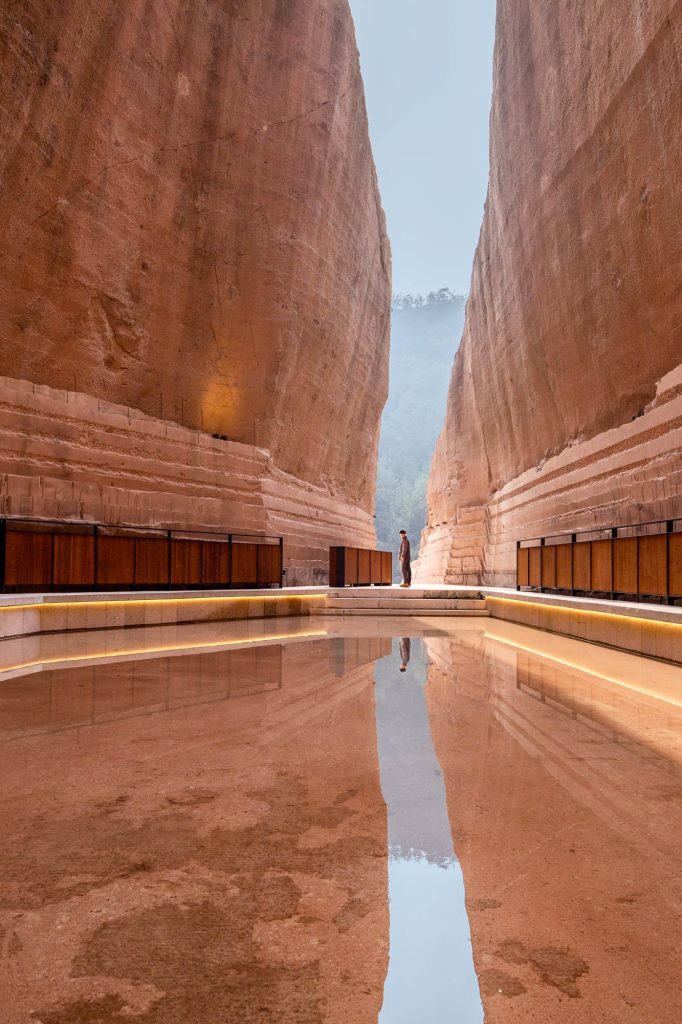 In 2021, the Beijing architect Xu Tiantian and her firm DnA_Design and Architecture were awarded a commission to develop new utilization concepts for the old and today abandoned stone quarries in the northern part of Jinyun County in Zhejiang Province. Located in direct proximity to Songyang, where Xu Tiantian has already very successfully realized revitalization projects for the rural area, which have received close international attention, are over 3000 disused small stone quarries that, until recently, were still mined manually. The nine stone quarries that have been worked on by Xu Tiantian and her team since then are located in a valley named Xiandu with an impressive natural landscape and bizarre volcanic rock formations that is already a tourist attraction today.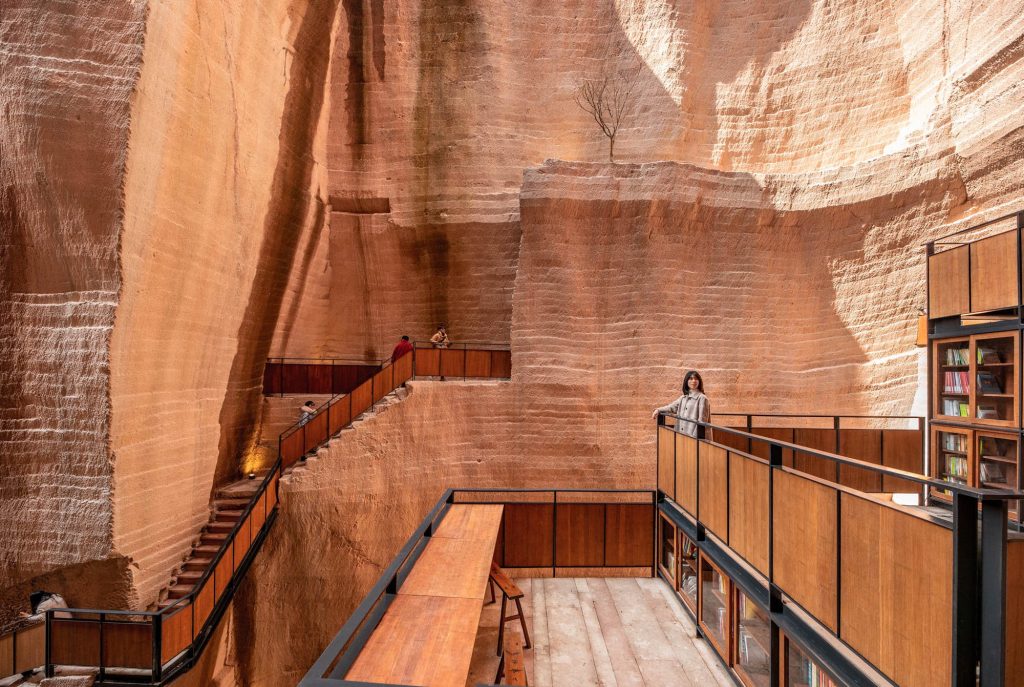 The exhibition presents all of the nine former stone quarries that have already been completed for new utilizations as well as those in planning. The individual locations are each characterized by very individual and random forms cut into the rock and are connected by a footpath that is routed over stairways due to the differences in elevation. The stone quarries are situated within a radius of one kilometre and contribute as a pilot project to revitalizing the landscape and the region by means of the smallest-scale interventions possible. The simple, very careful interventions by the architect contrast with the 'over-designing' of rural areas, in the sense of kitschy romanticizing or 'Disneyfication', which has become common in many places in China.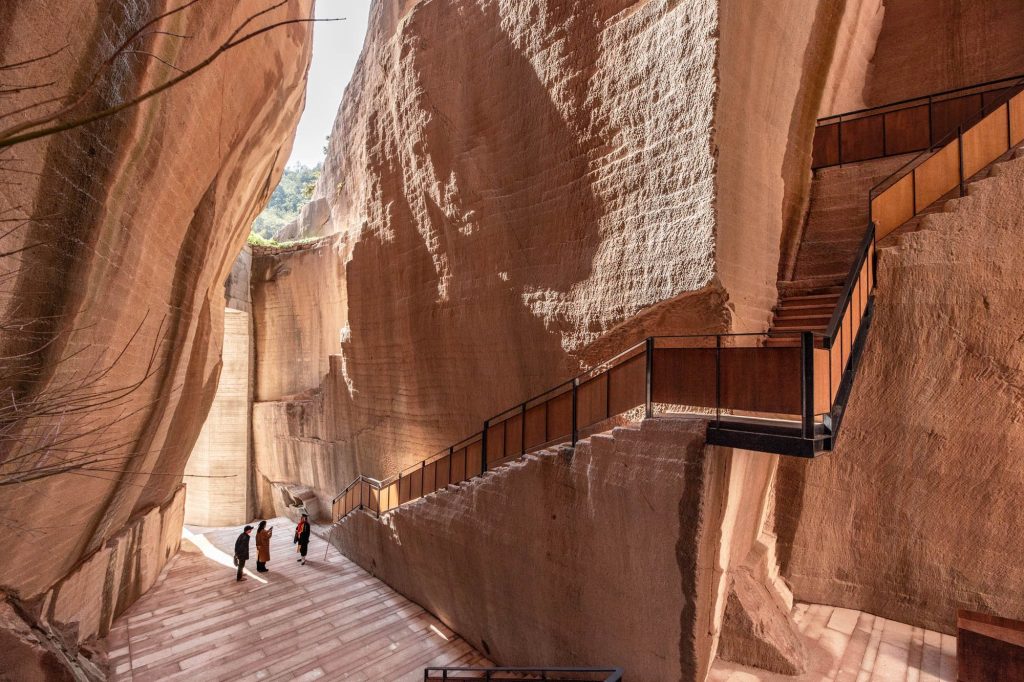 Some of the immense—often cathedral-like—spaces in the rock face, which were created by chance when the stone was quarried and are up to thirty-eight metres high, have good acoustics and are thus suitable for performances of traditional Wu opera or as spaces for presentations. At another station, former stonemasons demonstrate the quarrying of stone in live presentations. There are also huge stone chambers that are used as a teahouse, or platforms from which visitors can observe the sunset through a spectacular hole in the rock face. The nine stone quarries are connected with one another via a valley with a small village. An information centre with a stone quarry park with water surfaces, in which visitors will be given insights into history, flora, and fauna, is being planned there. Besides new locations for social and cultural infrastructure, possibilities for economic development, for instance, a restaurant for catering to guests and an education centre for processing natural stone are also being created.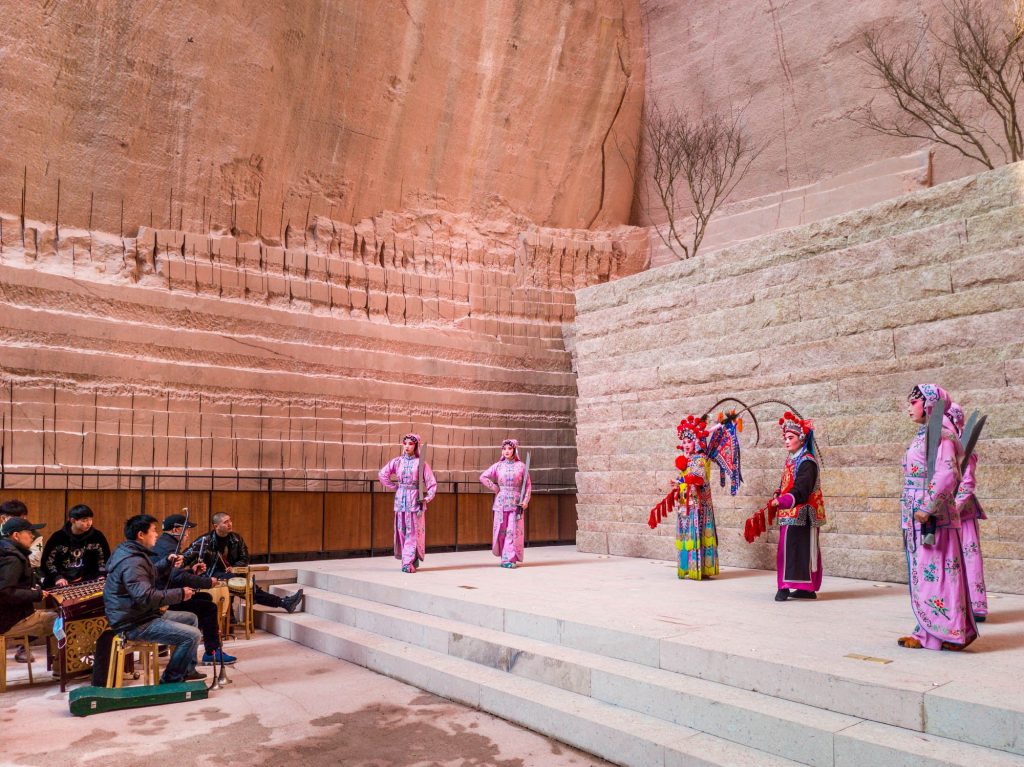 With their interventions, the architects are transforming the relicts of a landscape shaped by a work culture of hard physical labour into a symbol of the economic and cultural transformation in the rural area, which also contributes to socioeconomic and ecological improvements. The spatial experience in the amorphous caverns, dramatic natural illumination, and acoustics offer an experience that is not possible in such a way in the normal day-to-day life of rural and urban populations. Embedded in the natural and cultural landscape of past centuries, a necessary measure is combined with a contemporary world of experience that brings together the different expectations and possibilities.