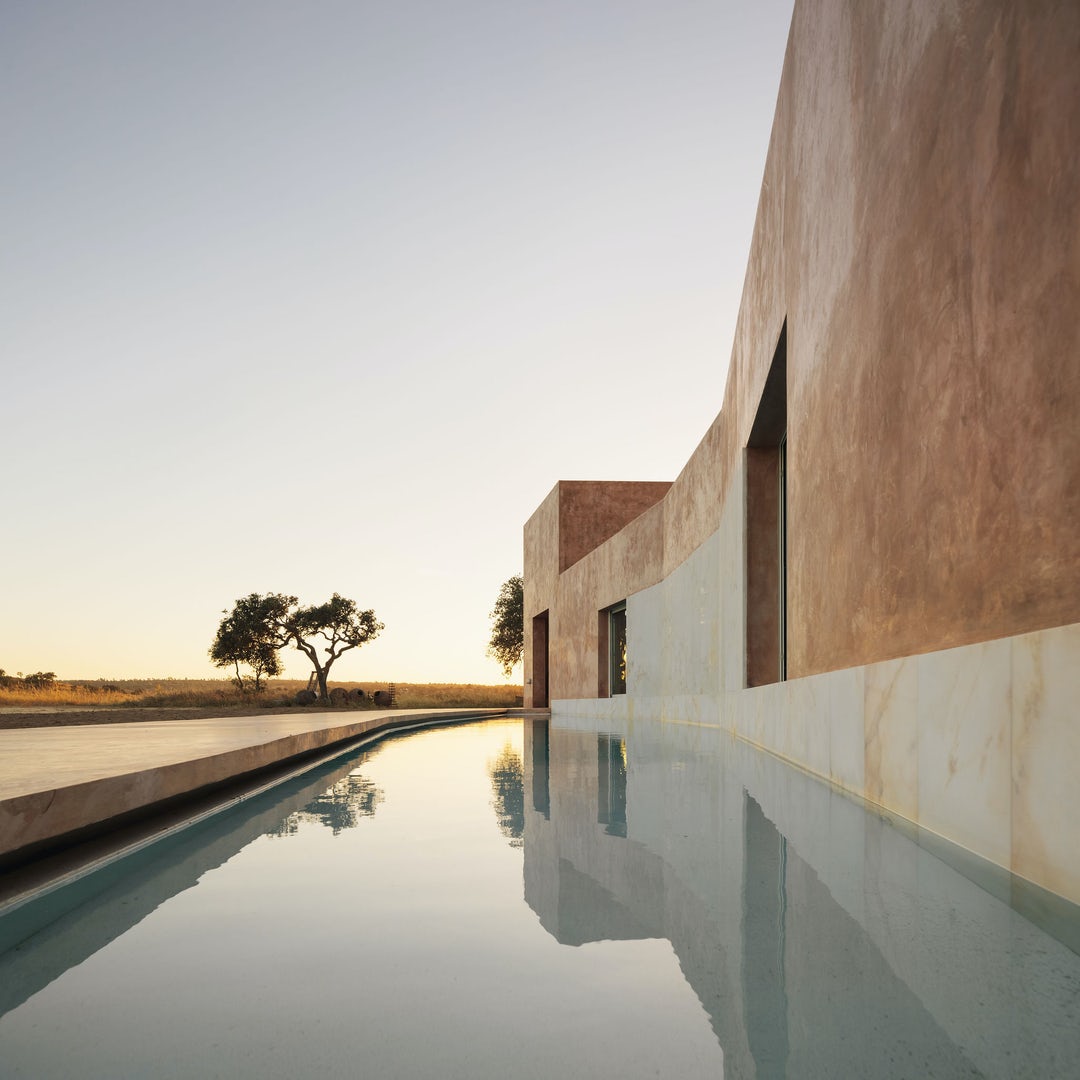 House in Grândola / Bak Gordon Arquitectos
Architect:
Bak Gordon Architects
Place:
Grândola, Portugal
Photographer:
Francisco Nogueira
In the municipality of Grândola, belonging to Setúbal District in Portugal's Alentejo region, is located Casa Grândola, a 375 sqm residence recently built by the Lisbon-based firm Bak Gordon Architects.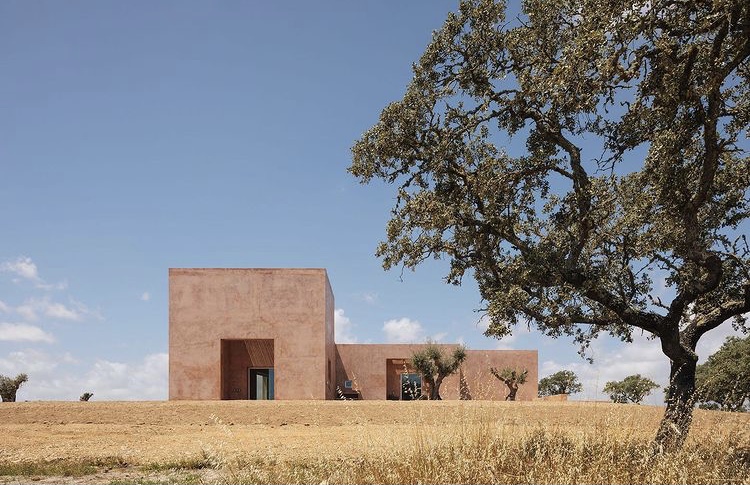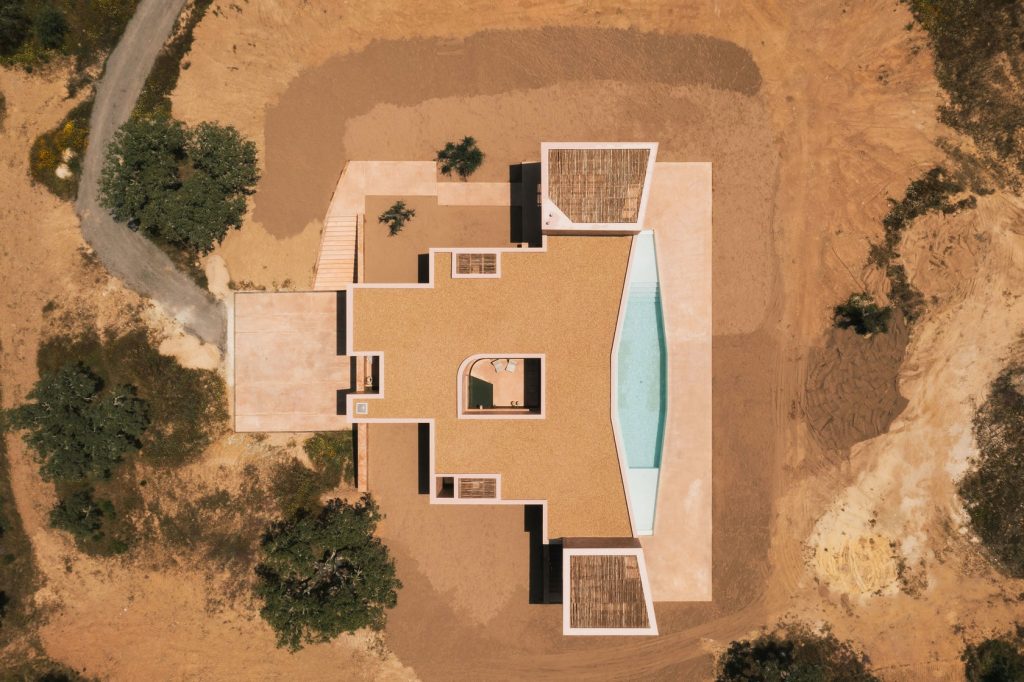 The house emerges from the figure of an extensive water tank attached to a wall, facing south, as if it was a resonance box of the entire landscape.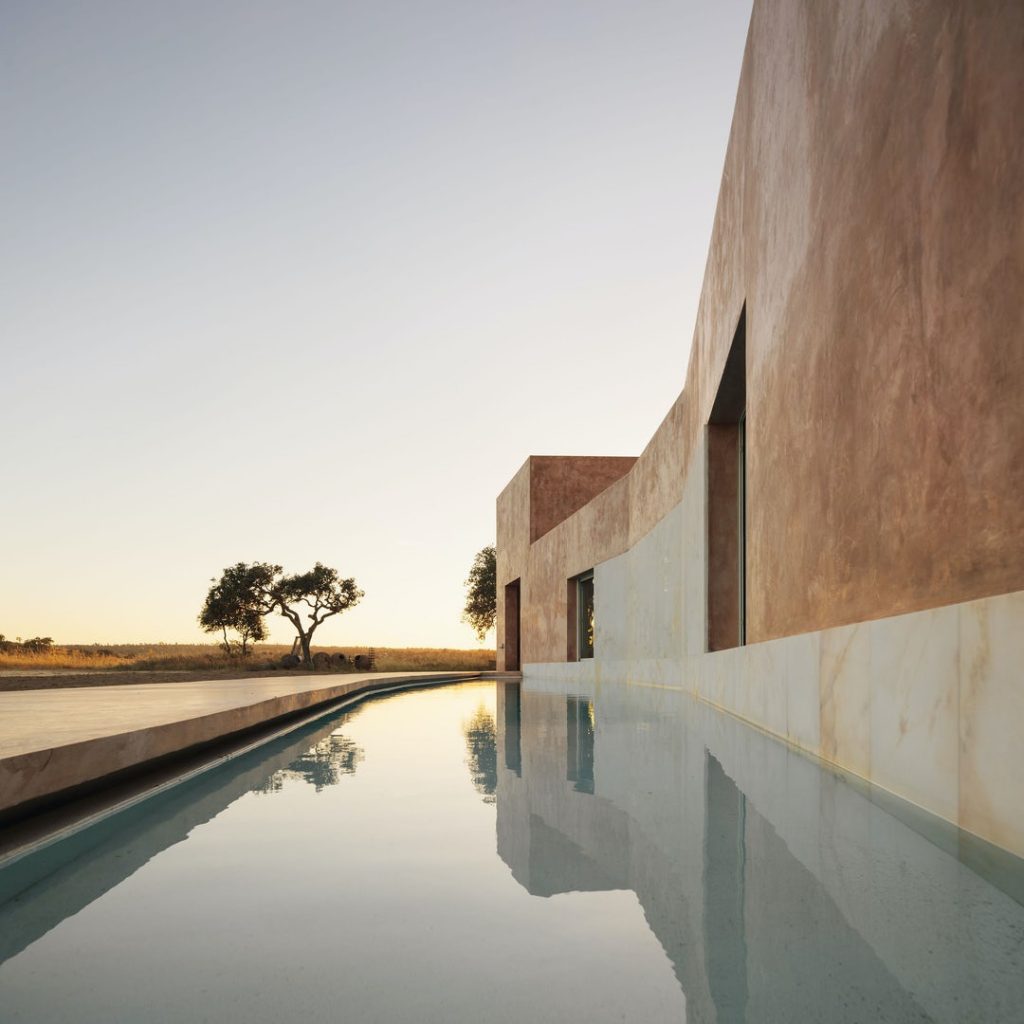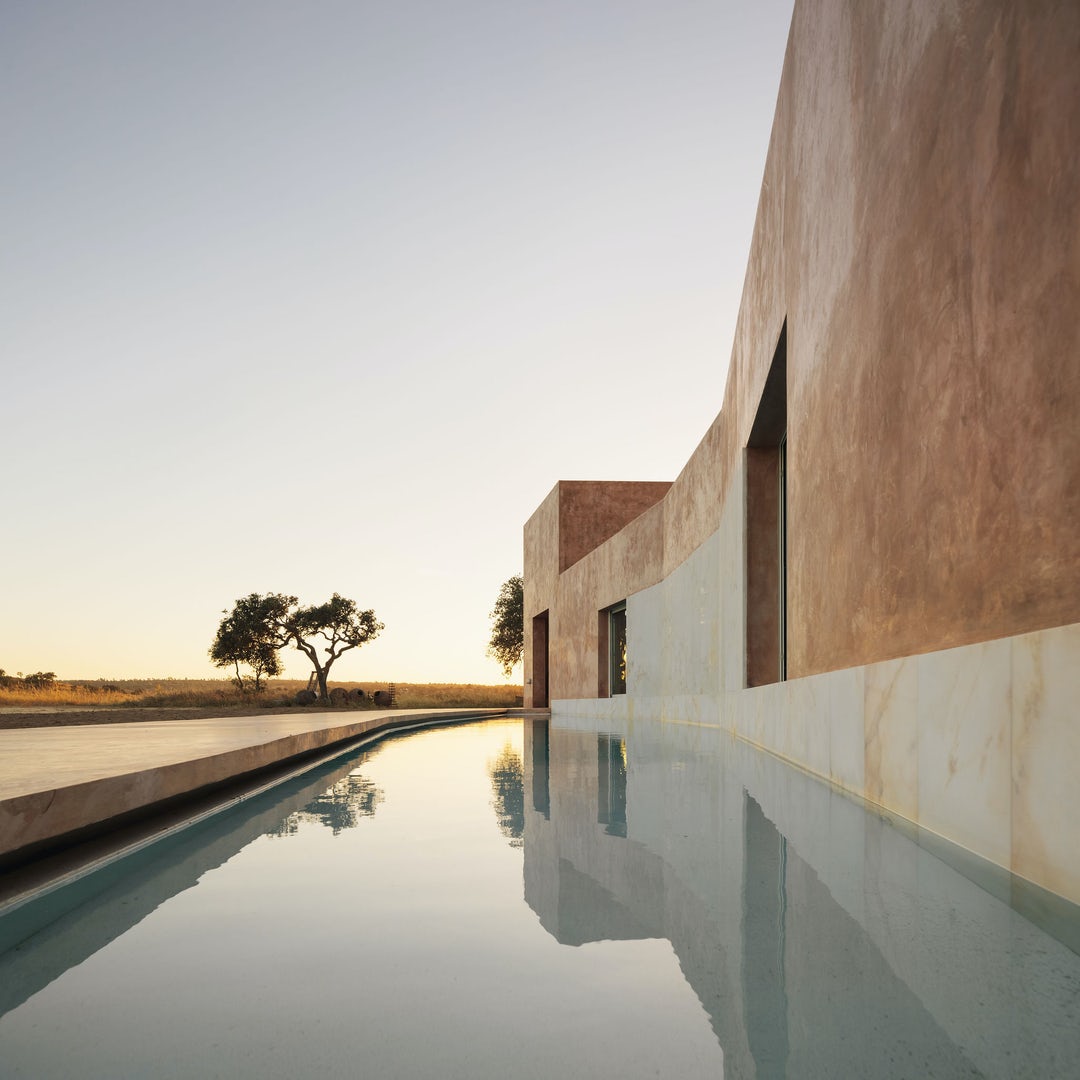 On the other side of the wall the social spaces and two fresco rooms are kept, places of transition between interior and exterior, considered as foundational for the daily life of the house. It is around the small interior patio that different private areas gravitate.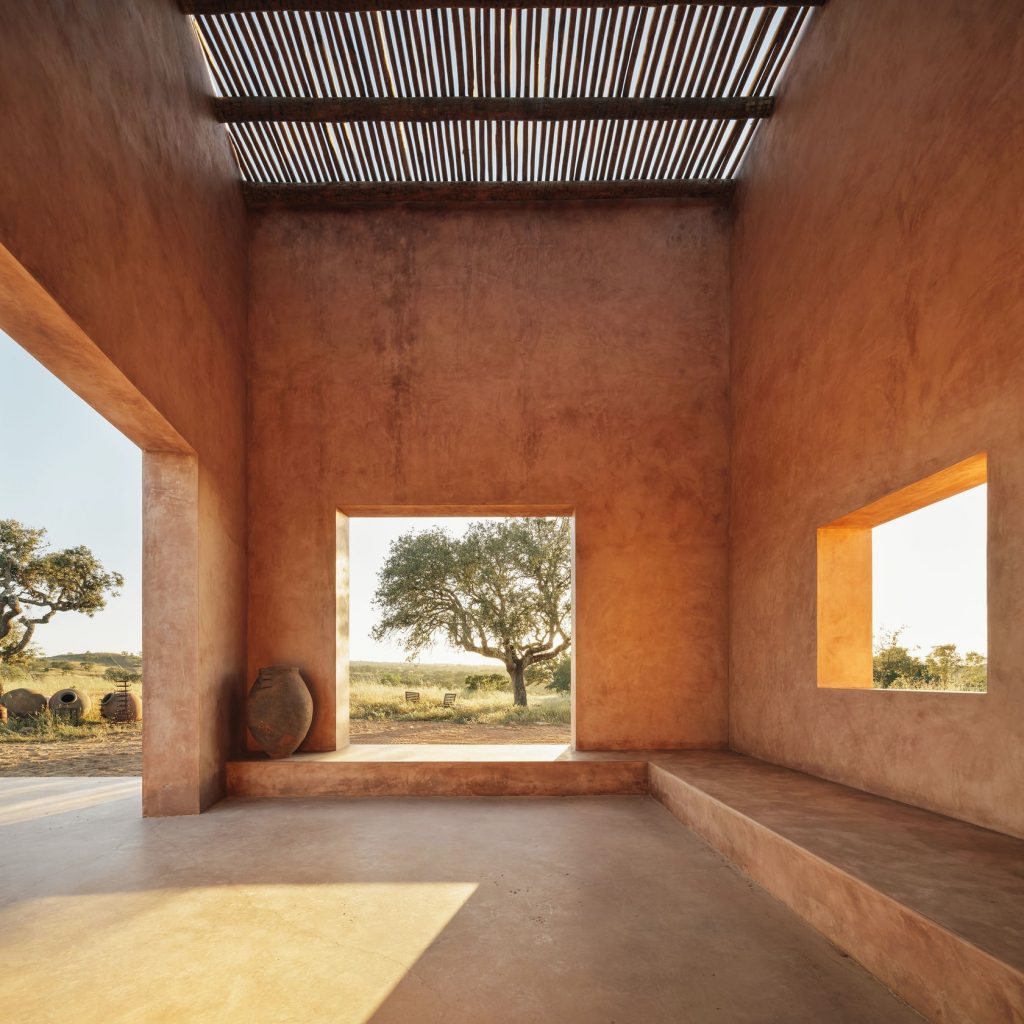 The house is totally lined with lime mortar and insulated with cork from the outside. "The shape and geometry of the spaces, the prominent openings, and the emergence of this materiality give the house a sense that is difficult to recognize from the images," said Bak Gordon Arquitectos.