Green Corner Building / Studio Anne Holtrop
Architect:
Studio Anne Holtrop
Place:
Al Muharraq, Bahrain
Photographer:
Anne Holtrop
Commissioned by the Shaikh Ebrahim Cultural Center, the new Green Corner Building project in Muharraq, Bahrain, -designed to house on a 1,190 sqm area an art collection, an area dedicated to the restoration of historical works and
manuscripts and an archive of works of art and literature from Bahrain – is a brilliant example of material becoming essence and protagonist of a project. Designed by the Dutch Studio Anne Holtrop, the building, a very thin parallelepiped, has made of its main façade the dominant structural element.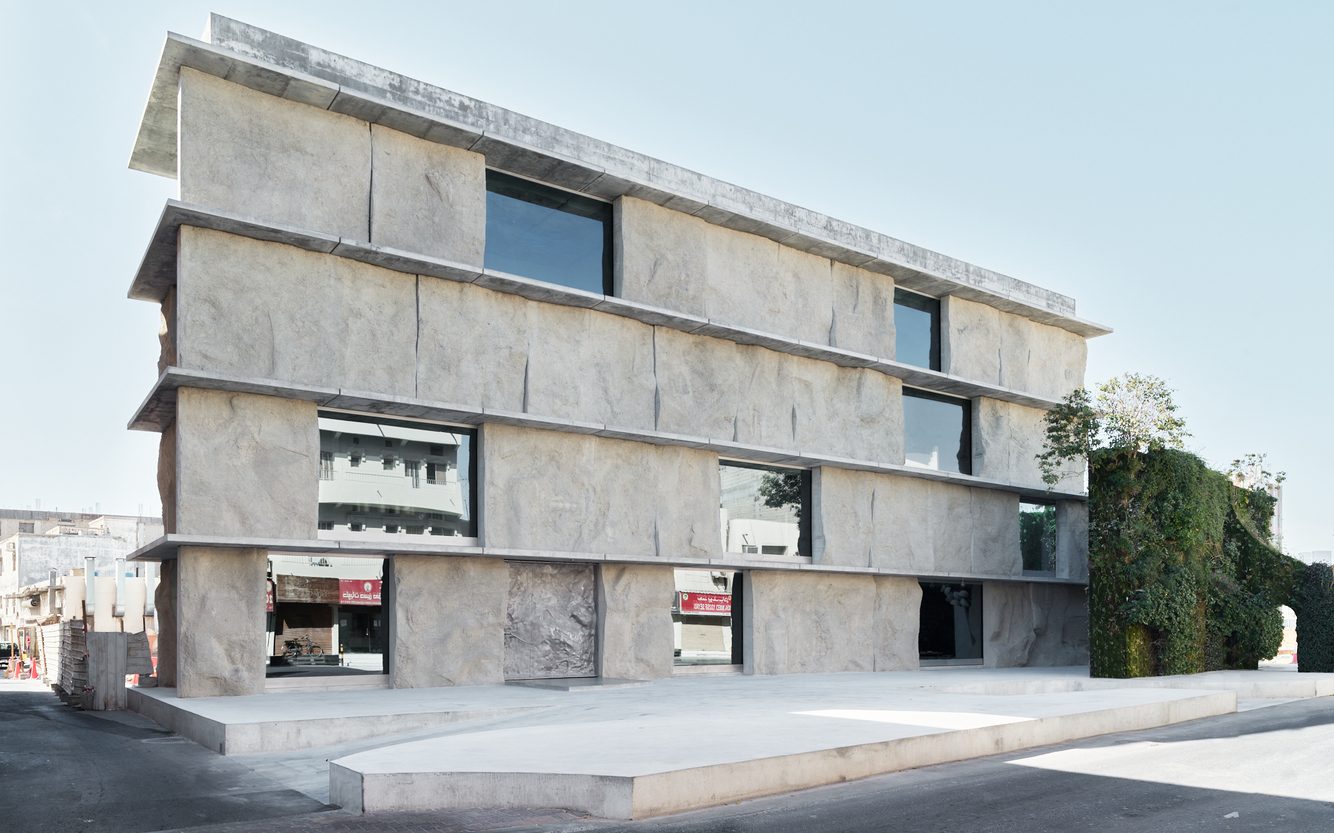 The building, whose floor plan consists of two identically-sized large rooms and a central core in between, has a very simple structure, formed by large rough concrete slabs, cast on the ground next to it. In this way, the design studio managed to establish a strong dialogue with the context through the exaltation of local materials and craft techniques typical of the region.
The construction technique used to create the structural concrete slabs, cast on the ground next to the site area, has determined surface reliefs that give every wall element a unique imprint. The irregular edges of these precast elements, which define the aesthetics of the project, are visible as geological cuts in the ground at the corners of the building and at the sides of the windows.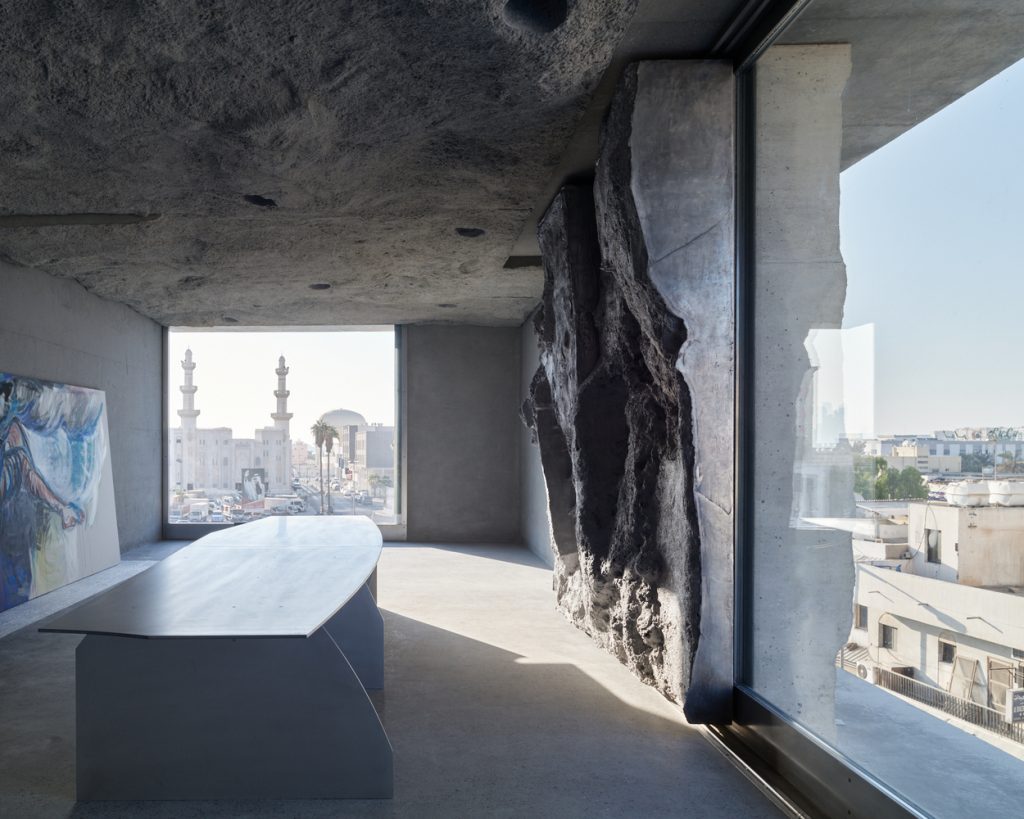 Borrowed from local traditions, the technique has been transferred by Dutch architect Anne Holtrop also inside the structure for the realization of the concrete floor slabs, which, once glimpsed from outside through the windows, give passers-by the idea of a somewhat lunar and somewhat ancestral unusual landscape. The sliding shutters of the windows and the sculptural entrance portal were made of sand cast aluminum, recalling the texture of the concrete slabs, but with counter-reliefs carved towards the inside.
Local engineer: Ismail Khonji
Associates Structural Engineering: Mario Monotti
Consultant: Art Foundry Kemner
Contractor: GCT
Collaborators: Maitham Almubarak, Dario Biscaro, Pedro Henriques, Edoardo Massa, Massimiliano Marcorni, Yuiko Shigeta, Remco Siebring, Carlotta Testa. Consultant.- Art Foundry Kemner
Area: 1,190 sqm