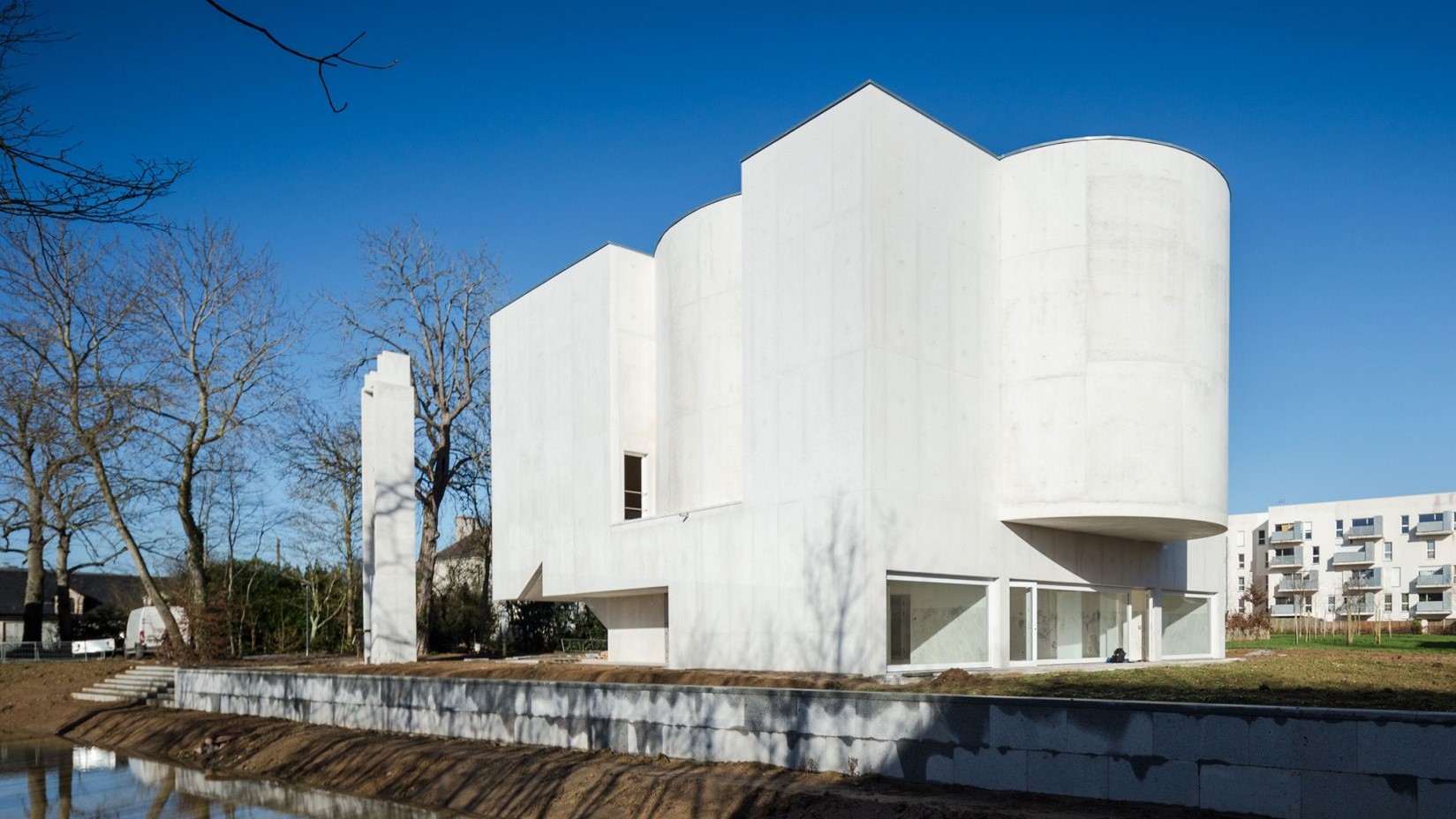 Church of Saint-Jacques-de-la-Lande / Álvaro Siza Vieira
Architect:
Álvaro Siza Vieira
Photographer:
João Morgado
The French region of Brittany has entrusted the design of its first church built in the 21st-century to architect Álvaro Siza Vieira, awarded the prestigious Pritzker Prize in 1992.
In the design of the church, completed in January and located in a residential area with five-story housing blocks on the outskirts of Saint-Jacquesde-la-Lande, south of Rennes, the Portuguese architect has used light and white concrete as design materials to create a ceremonial space that gently fits into the neighborhood.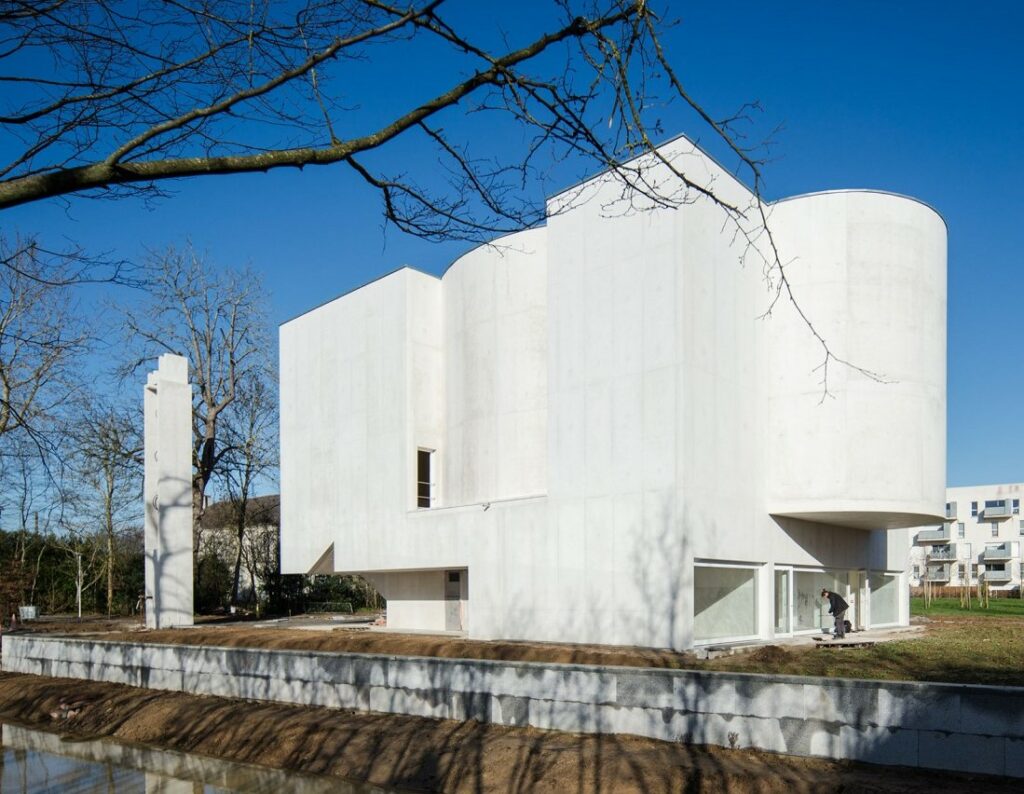 One of the hallmarks of the building is the upper cylindrical volume, with an outer diameter of 14.75 m, housing the liturgical space which can accommodate up to 126 people. This volume superimposes a 16 x 16 m square plan volume, occupied by the Parish Centre and the offices, for a building's total height of 12 m.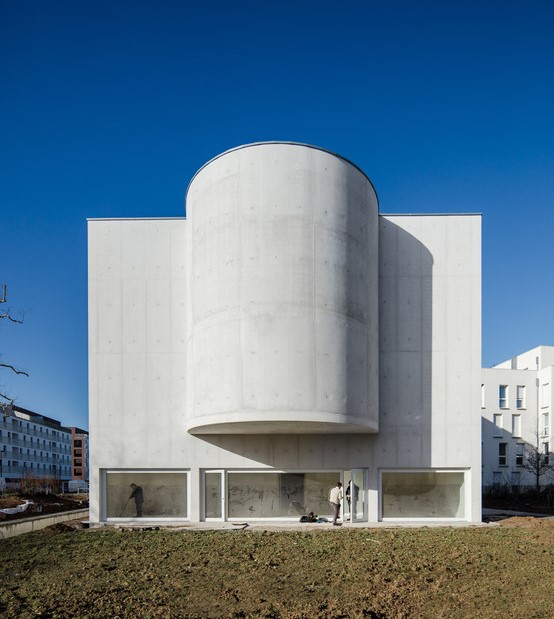 In addition to these two volumes the church includes a basement, for the technical and storage areas, two rectangular volumes on the west side, framing the entrance atrium and spanning the full height of the building, and other two identical quadrangular volumes on the east side, along with a cantilevered semi-cylinder that emerges from the top floor. The church, built using white reinforced concrete load-bearing walls with internal thermal insulation, shows on the outer façades, framed by wooden profiles with aluminum finish, the marks of the formworks used in the construction.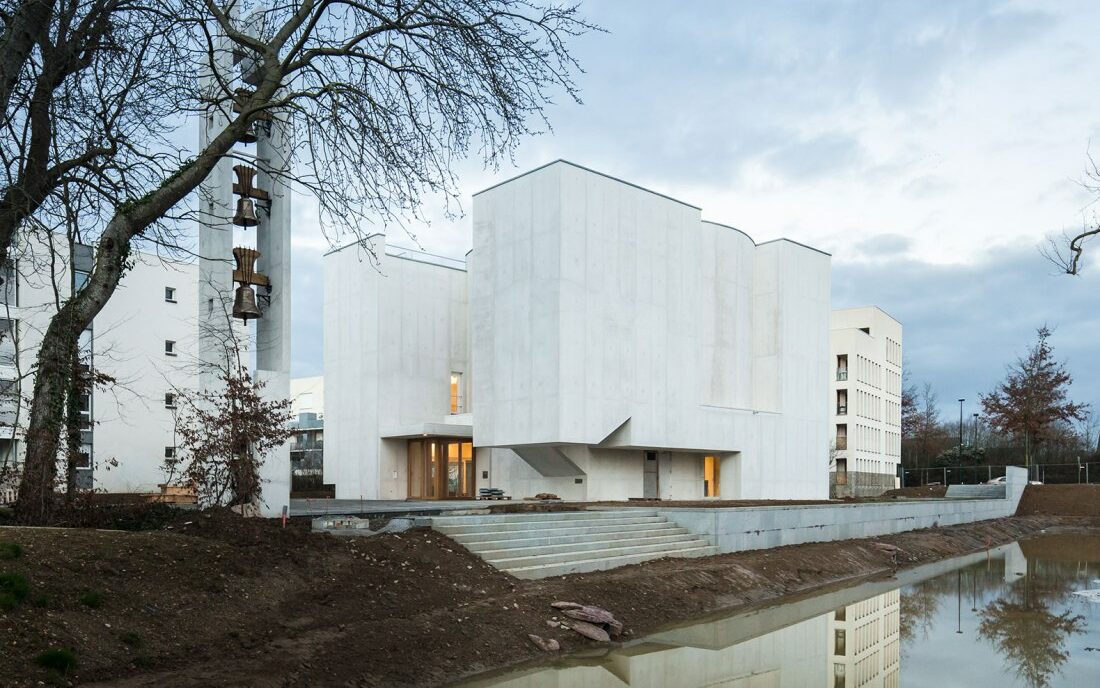 The interior of the new church of Saint-Jacques-dela-Land includes a central space, which can accommodate up to 126 people, and two side chapels, one to the south, with the baptismal font and a semicircular apse with the tabernacle and the image of the Virgin, and one to the north with the crucifix. The pulpit and the altar are located on a raised platform extending above the two chapels.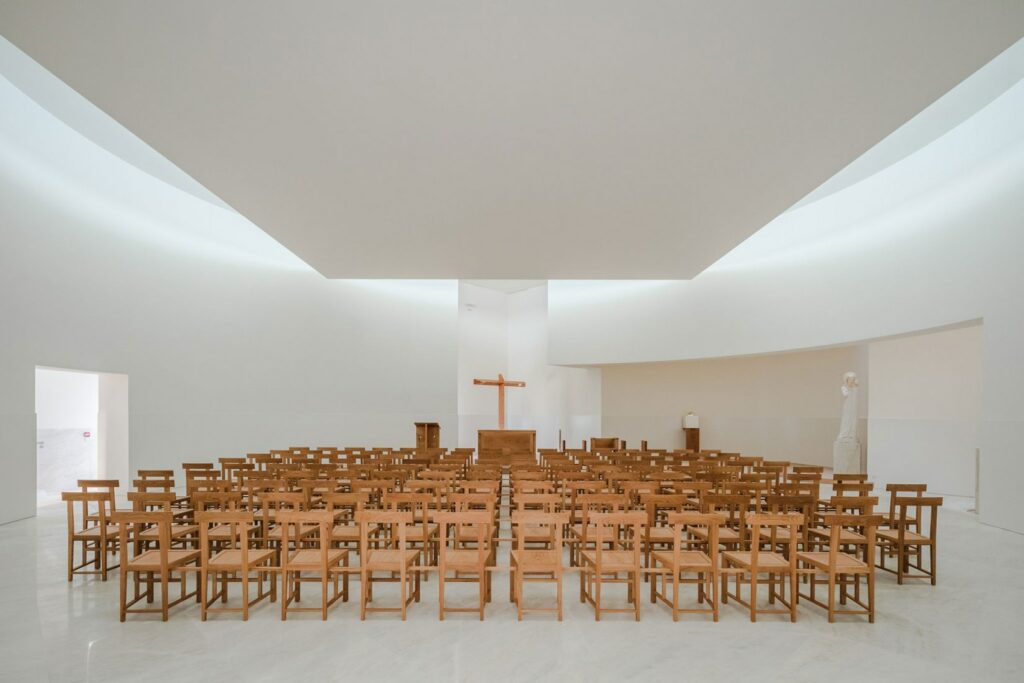 Together with the white marble floors, the white walls and the marble wall panels, – 110 cm high, except in the bathrooms and kitchen area of the Parish Center, where they reach a height of 220 cm – the indirect zenith light has been used as project material, shaped in such a way as to reveal the architecture of the church in its purest and most essential state.