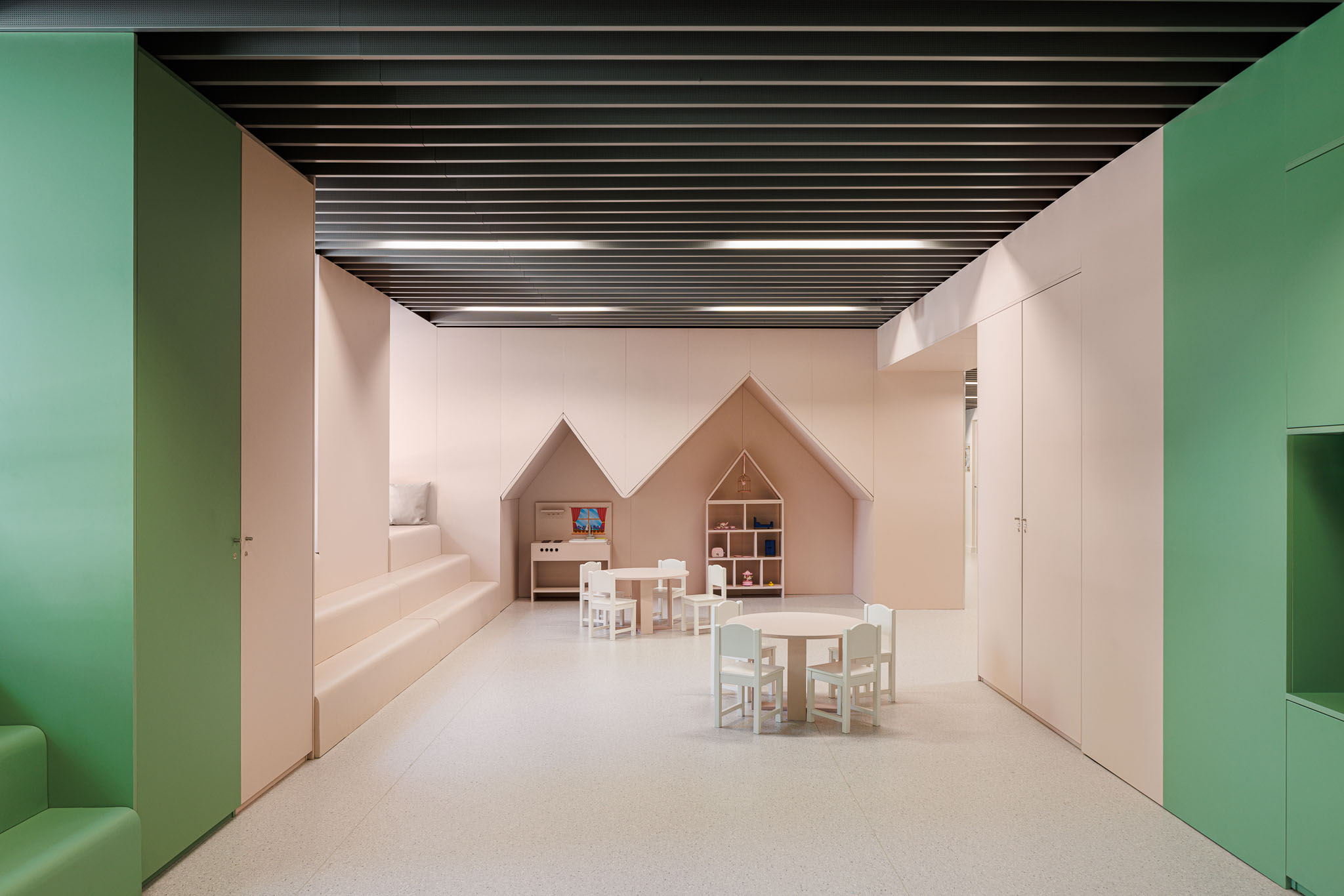 A colorful setting for the new Pediatric Ward of Hospital São João in Porto / ARG Studio
Photographer:
Ivo Tavares Studio
The new Pediatric Ward of Hospital São João in Porto, after years of expectation and media attention, has become the benchmark for the renovation and innovation of the Portuguese Healthcare System. On that note, the Hospital Administration had the vision of not only ensure the highest degree of treatment services but also assure the well-being, comfort, and joy of the young patients. With this in mind, they have chosen a multidisciplinary team to project an image, a setting and an environment for the Ward's social spaces, circulation and leisure areas. The challenge was to establish a bond between the architectural language of the Leisure Area and the illustrated narrative throughout the building corridors.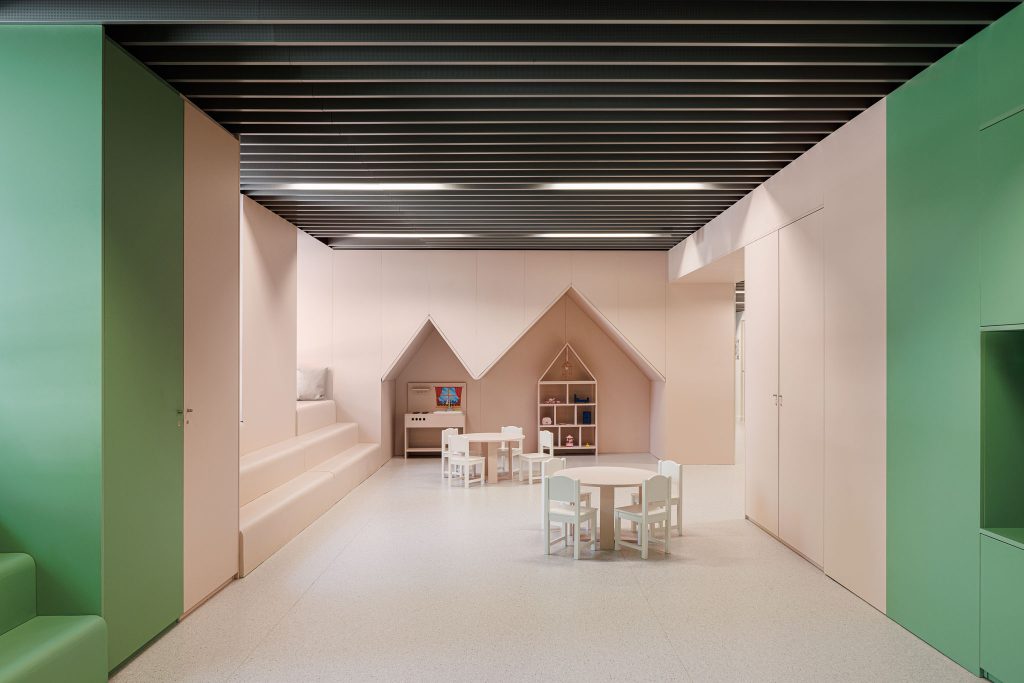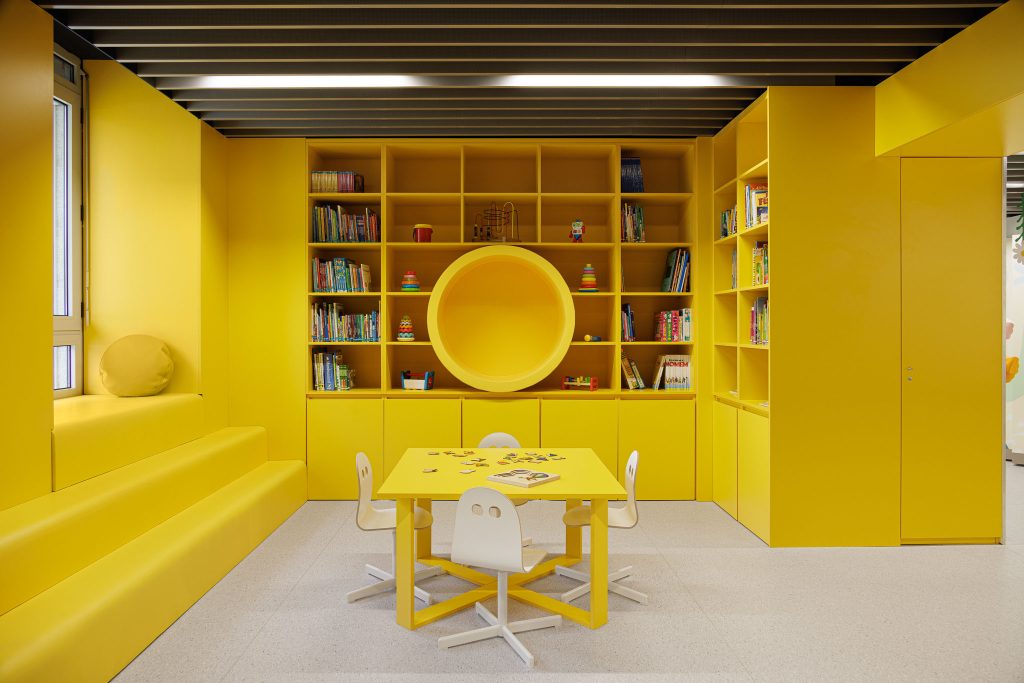 Architecture set the color, the color engaged the Illustration, and the Illustration found the main character: the kite. The kite flew out the drawings into the Ward's entrance, the place where this story begins. The kite's Installation becomes alive through the combination of simple shapes scattered along the hall and entrance corridor ceiling. Just like a child's toy. Between the imagination and the figurative this installation triggers the curiosity and playfulness of those who enter the building and sets the tone for the rest of the journey.
The Leisure Area is essential in the recovery, comfort and well-being of the children's stay in the Ward. The Interior Architecture project by ARG Studio, sets a sequence of spaces of a programmatic spectrum, from the study area, library, physical activities, virtual games, or simply playing areas. Each room has a color creating an immersive setting which as a whole, and through a varied color palette, provides a dynamic but serene environment. This proposal allows from a toddler to a teenager to be stimulated, offering both communal and sharing areas as well as reclusion and intimate spaces. An environment that allows the inevitable amplitude of the different recovery states of mind.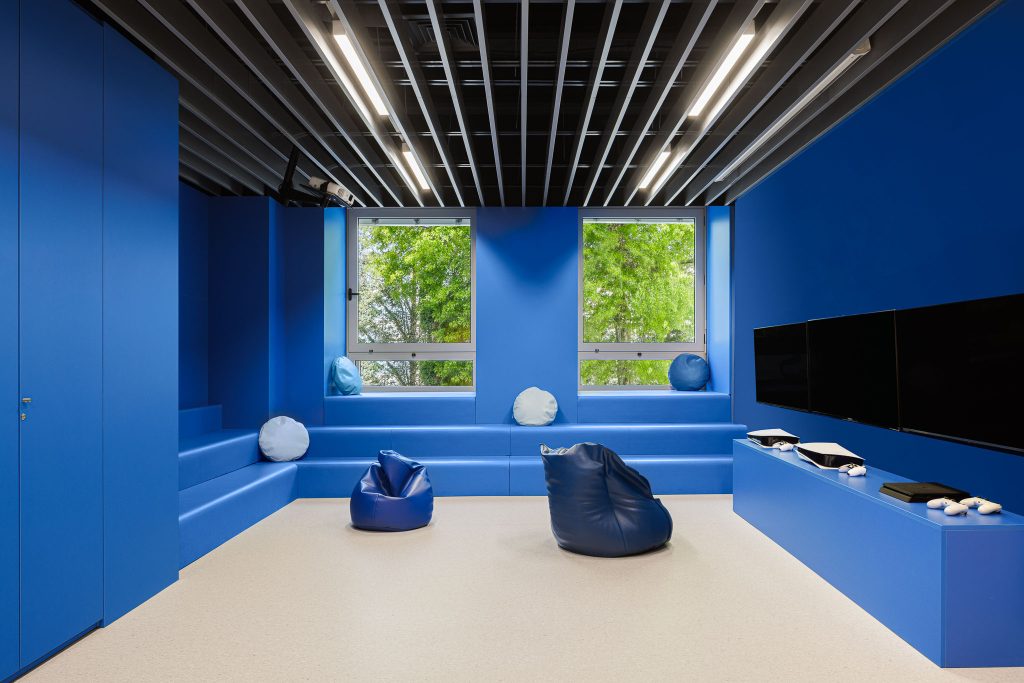 The Illustration project, by Francisca Ramalho, is the kite journey along the Ward. A pathway through visual landscapes filled with mysterious plants and hidden animals. An illustrated itinerary on large-scale panels that add little moments of dream and play to the walls, where is possible to question, imagine, or simply contemplate the colorful shapes. This narrative inquires a bit of fantasy to a place meant to heal pain and suffering. A place that holds many different histories: some sadder, some happier. This fantasy realm allows, even if only briefly, to fly away from the complexity of reality and rest.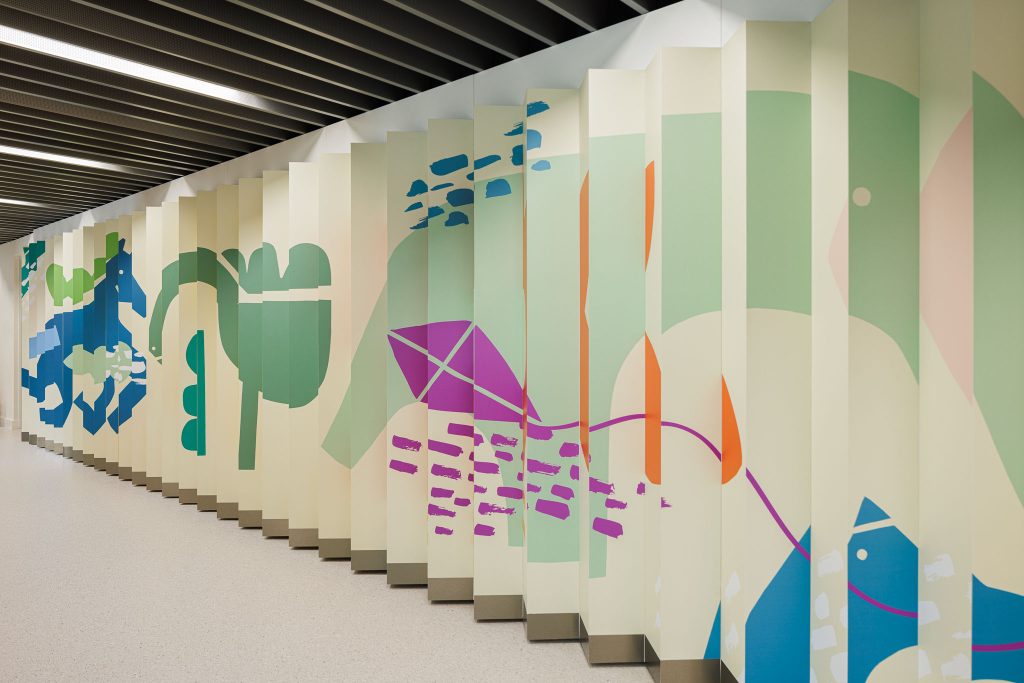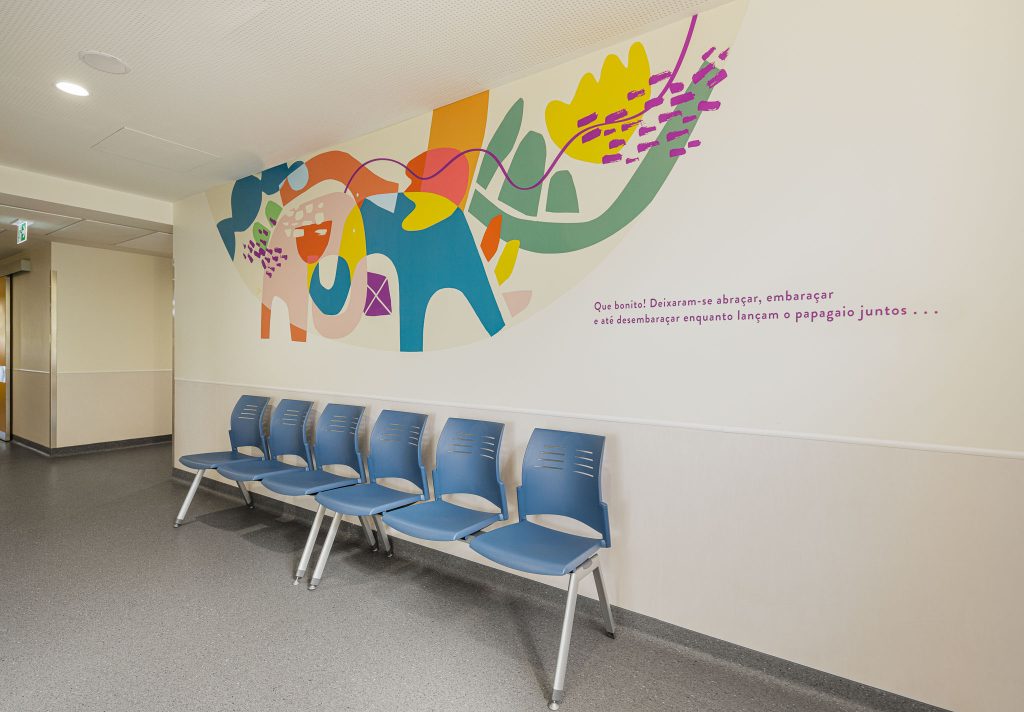 Cliente: Hospital de São João
Location: Porto, Portugal
Year of conclusion: 2022
Total area: 350m2
Architecture Office: ARG Studio
Main Architect: Ricardo Guedes
Designer: Francisca Ramalho
Architectural photographer: Ivo Tavares Studio