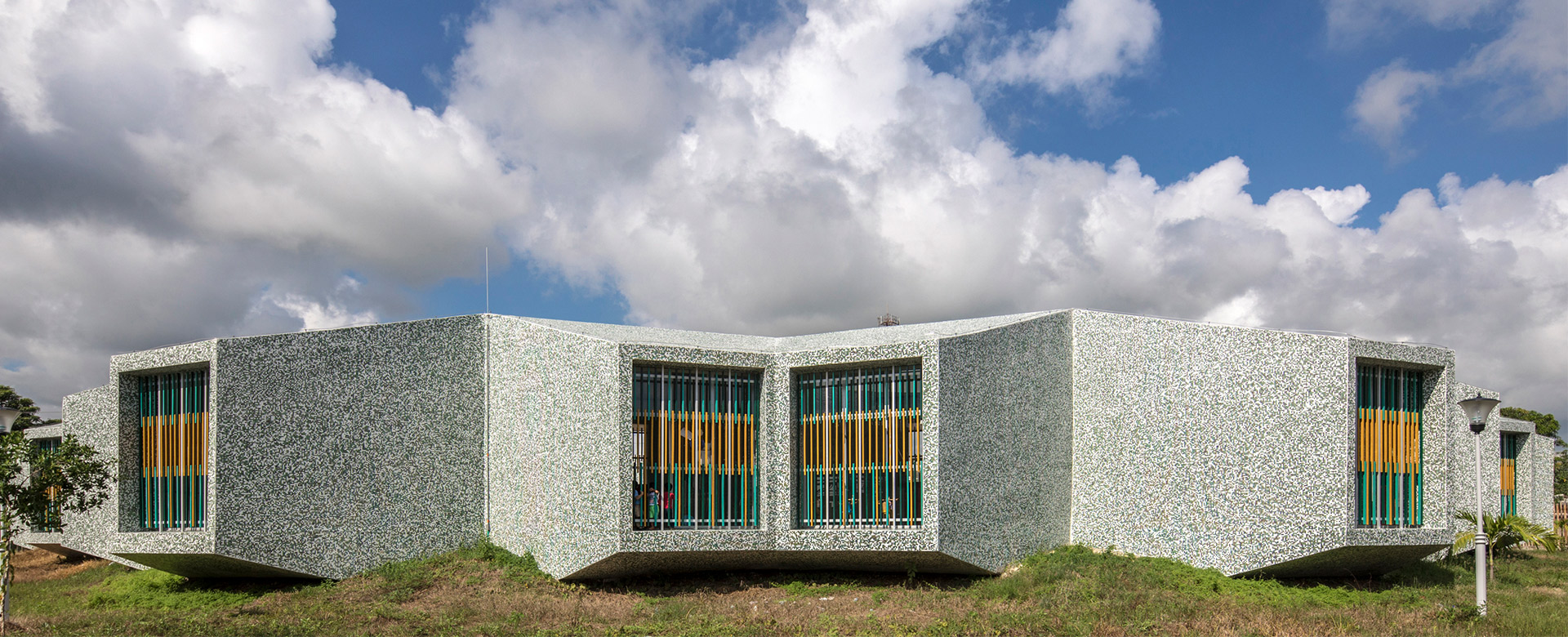 21 Atlantico Kindergartens / El Equipo Mazzanti
Architect:
El Equipo Mazzanti
Place:
Atlantico, Colombia
Photographer:
Alejandro Arango
A section of issue 52 of IQD was curated by architecture firm El Equipo Mazzanti with the Horizontal Foundation, seeks new ideas to reflect and produce sustainable and diversified spaces, where the public infrastructure plays a fundamental role as a meeting place of inclusive citizen participation.
SPACES THAT LEARN TO GROW
"Material practice: space can be indeterminate, unstable and exchangeable. Its material capacity and formal intelligence can be expanded, replicated or standardized without having to archive singularity or uniqueness. On the contrary, these characteristics allow to create spaces that can grow and adapt to different physical circumstances and social aspirations. And this can be modified over time according to future needs". This is the preface that invites us to discover the project 21 Atlantico Kindergartens by the studio El Equipo Mazzanti founded by architect Giancarlo Mazzanti.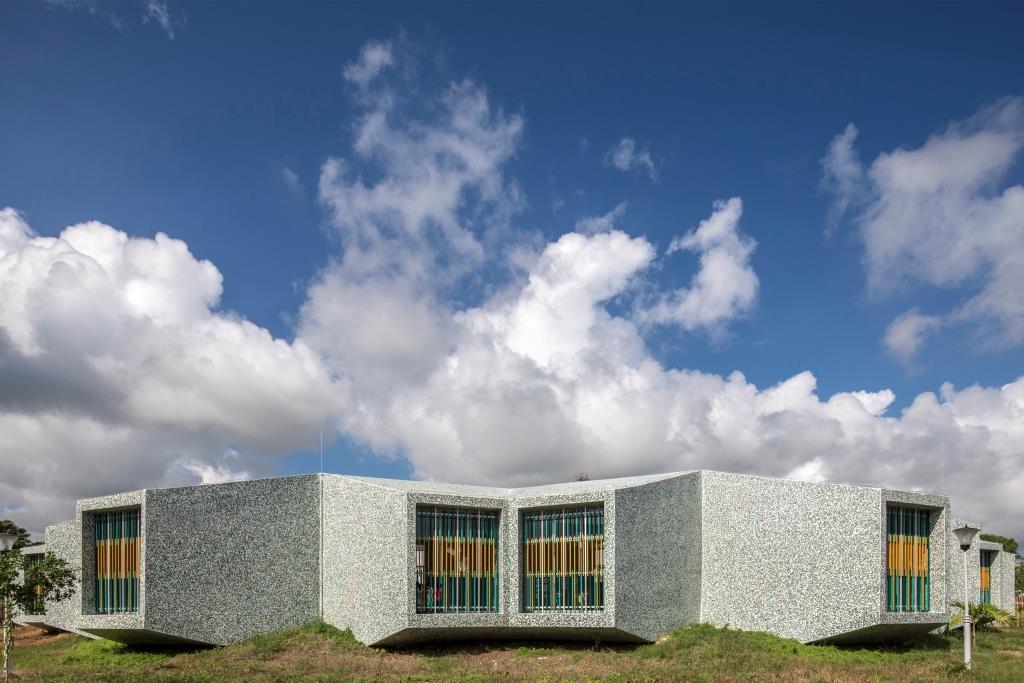 The Atlántico department, one of Colombia's 32 departments, is a region of vast plains, large rivers and variable
climatic conditions. A region historically affected by poverty, which was hit by severefloods in 2011 that damaged
many public infrastructures and deteriorated living conditions. The construction of the kindergartens thus responded to two fundamental needs: rapidly replacing the infrastructure affected by the floods and expanding the scarce educational coverage for early childhood.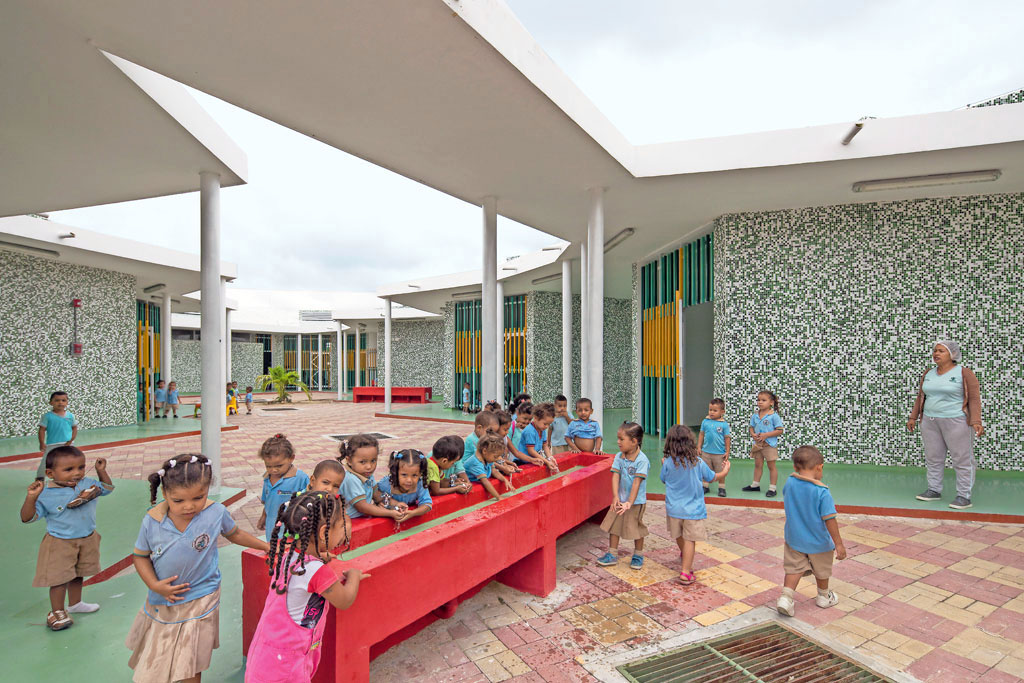 The main design challenge was to find a quick and inexpensive way to develop as many kindergartens as possible, contributing to the establishment of a government presence. The project is a modular and systematic design of 21 kindergartens in various urban and semi-urban environments. More than an architectural object for a specific location, the designers of El Equipo Mazzanti developed an open system composed of modules and association patterns, capable of adapting to different topographic, urban and programmatic circumstances.
As this is a project designed under a modular system, closed spaces are presented as independent and self-sufficient
modules that share a quick and simple construction process. This organization enables the system to perform depending on the different geographic conditions and the immediate context with great freedom: it is able to fold, retract to configure central spaces or courtyards, twist to embrace preexistences trees, ponds, topographic accidents – stretch to define edges or rotate and wind up to create central pathways.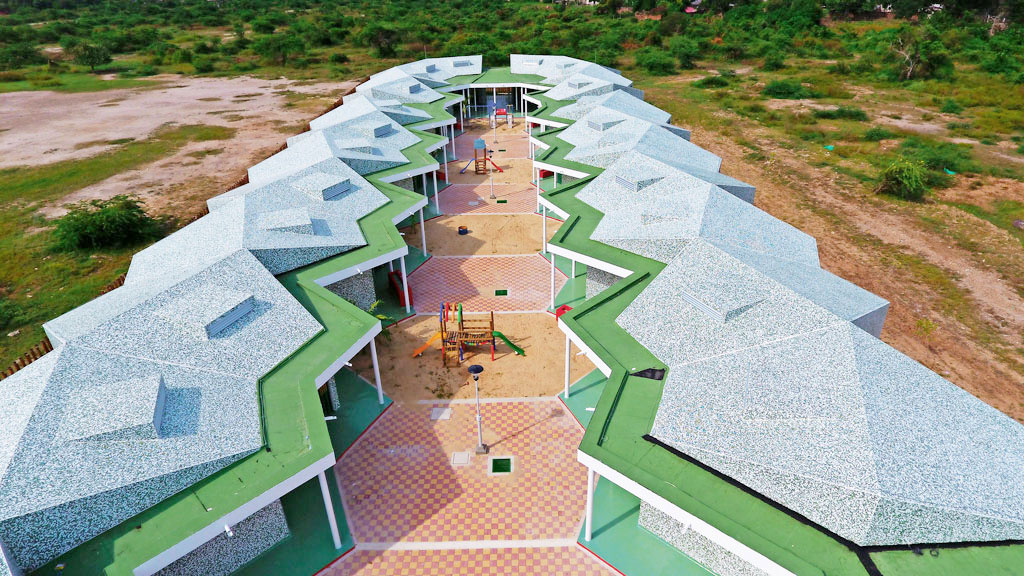 The social impact of this layout has been remarkable in terms of its implementation, with 21 different buildings having been constructed in a very short time frame. This strategy has allowed the governance to extend its educational coverage to remote areas with minimum budgets, as well as implementing forthcoming projects based upon this configuration.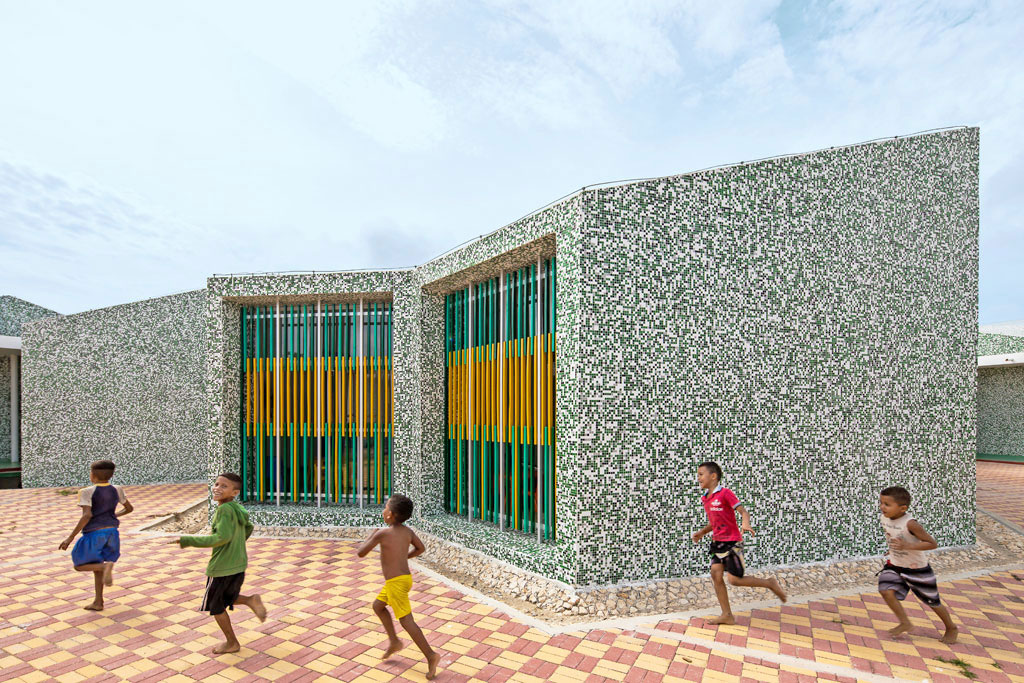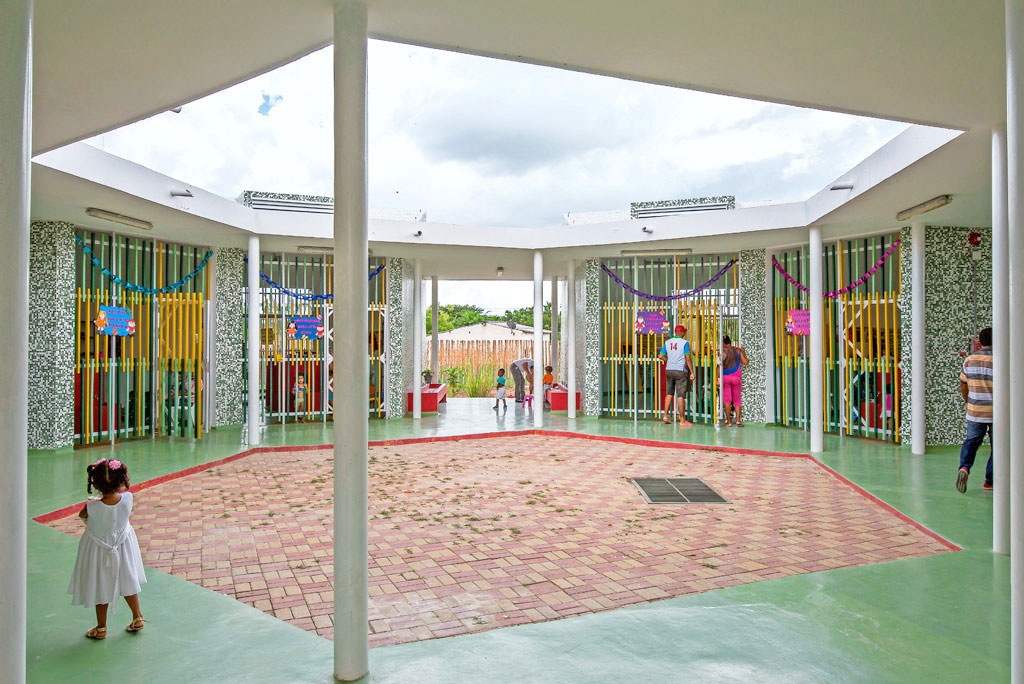 Where they have been constructed, these kindergartens have become a central place of meeting and a reason of pride
for the whole region.