BENIAMINO SERVINO
The True is Towards the Whole IQD 62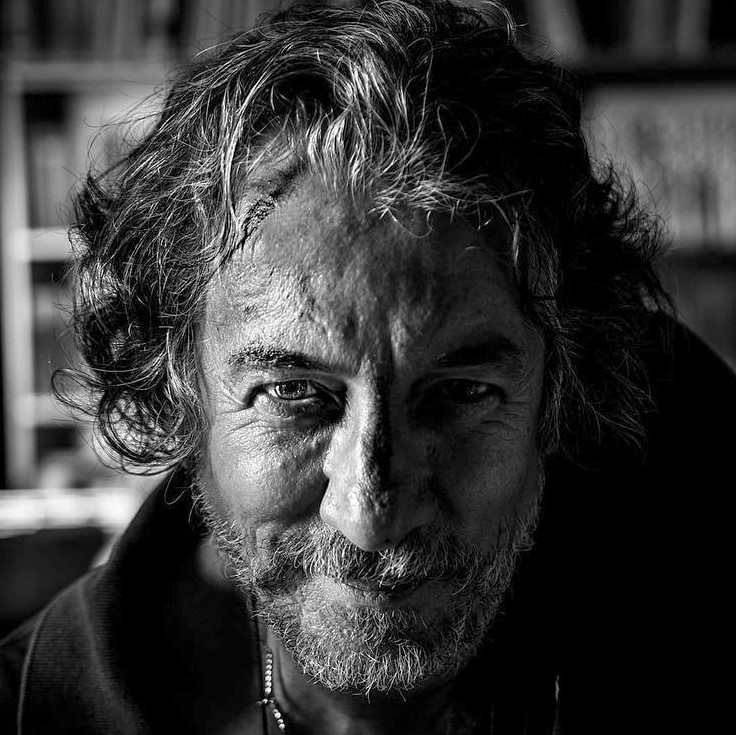 BIOGRAPHY
Born in 1960 in San Giuseppe Vesuviano, Servino graduated in Architecture in 1985 from the Federico II University of Naples. He works in the field of architectural planning and design and participates in numerous national and international competitions. In 1991 he was a tutor in the International Seminar of Erice, organized by the European Architecture Students Assembly, and in 1997 he curated an exhibition on the Relationship between Client, Designer and Executor in the production of the Architectural Object. Ironic and visionary figure, he started in 1994 SERVèN, a container of his drawings and works, created with the most diverse techniques, which open reflections on architecture, its monumental dimension and the provisional nature of the finished form. The world imagined by Servino, made up of cathedrals, churches, aqueducts, oil platforms, old buildings transfigured by a mental process, which convey mystery and beauty, is a source of inspiration and reflection for the whole academic and architecture world. He wrote numerous books, including La Città Eccentrica (Nuova Arnica Editrice, 1999), Monumental Need – Monumental Necessity (LetteraVentidue, 2012) OBVIUS (LetteraVentidue, 2014) and Vacua Forma (Verbus Editrice, 2017). His work has been featured in many national and international books and magazines and he has been invited to important events such as the Architecture Biennale in Orlèans, France in 2017 and various editions of the Venice Biennale. In 2002 he designed, in the Giardini della Biennale, a chipboard micro-building, an experimental prototype of a housing for the homeless; in the Italian Pavilion of the Biennale he presented in 2008 "Obus incertum", a residential monument extendable in the landscape, in 2010 the urban machine "L'Osservatorio veneziano" on the versatile use of archetypes, and in 2014 14 graphic elaborations on the theme of grafts in architecture. He has received numerous awards such as the International Award Architecture in Stone in 2007 for his 'House in Pozzovetere' and The Special Honor of the German Natural Stone Award in 2011. In 2002 and 2004 he was shortlisted for the Mies Van der Rohe award.
The True is Towards the Whole
A Dialogue on the Unfinished Form. I asked Cherubino Gambardella and Cino Zucchi for their texts on the finiteness of Form in Architecture, and I invited Carmelo Baglivo, Stefano de Martino and Karen Lohrmann, Luca Galofaro, Fabio Alessandro Fusco and Alberto Iacovoni to exemplify with a contribution the points of contact with the their research.